Archive for 'Weddings'
Walker & Billy married on a beautiful summer weekend in Brooklyn. I loved everything about their day – simple, stylish and sophisticated. They are both architects and infused their taste for modern and minimalist design into all the details of their wedding. I especially loved the art postcards used as RSVP cards and the heart backdrop that Walker's parents created with hand made hearts on strings. The warming of their rings was such a sweet touch – through the ceremony, the rings passed from guest to guest as each one made a silent wish. The whole day just feel so joyful, simple and fun. Congratulations Walker & Billy! And thank you the lovely Rowa for her help.
Pre-Wedding Location: Wythe Hotel
Ceremony & Reception Venue: 501 Union
Day-of Coordination: Melissa McNeeley
Stationery designed by Walker & Billy
Florist: Sprout Floral
Caterer: Fig & Pig Catering
Cake: Nine Cakes
DJ: Tevis Jory from Sugartown Industries
Bride's Dress: Monique Lhuillier
Bride's Shoes: Nicholas Kirkwood
Hair Stylist: Colin McCarthy
MakeUp Artist: Jessa Blades
Groom's Attire: 16 Sur 20
A hot summer day in Manhattan with a wild bunch of Australians is pretty much guaranteed to make for a fun wedding. The weather was threatening, but Emma+Dave were able to have a lovely garden ceremony in their neighborhood of West Village. A thunderstorm eventually broke loose just as we arrived at the NoMad Hotel for the rest of the festivities. Celebrating of a rooftop terrace in the middle of a NYC summer storm made the night even more fun and intense. Congrats Emma+Dave! And a special thanks to Danielle for all her help.
Pre-Wedding Location: The NoMad Hotel 
Ceremony: Jefferson Market Garden 
Reception & Catering: The NoMad Hotel 
Florals: Bride & Blossom
Officiant: Shauna Kanter
Makeup: Jill Harth
Bride's Dress: Le Spose Di Gio
Ceremony Music: Russ Nolan
One reason I love destination weddings is that they always feel intimate and fun. You have a small group of close friends and family members spending a few days vacationing and celebrating together in a beautiful exotic location – what could be better? Most of the time, the couple hasn't visited the venue or even the country beforehand. So everything to them is exciting AND they're surrounded by their favorite people. Gillian+Josh's wedding was just like that. They gathered their loved ones in Paris for a lovely, laid-back, intimate wedding. They had planned an outdoor ceremony in a little garden tucked away in Le Marais, but it poured pretty much the entire day. Thankfully they had the right attitude and the right planner,  and no bad weather could put a damper on the festivities. The ceremony was moved to a beautiful apartment, and although we weren't able to go to all our originally planned locations, sometimes the impromptu ones are the most fun. Congratulations Gillian+Josh! 
Planning, Design & Florals:  Mon Plus Beau Jour
Reception Location & Catering: Verjus
Stationery: Ruth Chan
Cake: Pierre Herme
Hair Stylist: Sebastien Poirier
Make-Up Artist: Renata de Thomasis
Bride's Dress: Amanda Wakeley
Bride's Shoes: Jimmy Choo
Groom's Tuxedo: Hugo Boss
Favors: Dyptique scented candles
I'm excited to share this lovely destination wedding in Corsica. Magali & Sebastien got married in the village of Santa Maria di Poggio on the Eastern coast of this gorgeous French island in the Med. Not only do they make a beautiful couple and loving parents, they are also very genuine. They celebrated their union over several days with their families & friends and their adorable baby boy, and I got to photograph two days of happy events.
Felicitations Magali+Sebastien! MERCI for bringing me to Corsica, for being so real and for making my heart beat.
And thanks to Gorete for her help!
— Part Un —
On Friday, the entire wedding party marched down to the marina in a joyful parade. After the civil ceremony at the local town hall, the crowd marched back to to the venue for a casual garden party.
–
— Part Deux —
Saturday consisted of a beautiful celebration on the beach. After a few portraits up in a tiny mountain village, we headed down to the marina where a boat was waiting to bring them to the ceremony. Magali & Sebastien made the most epic and emotional entrance I ever got to capture. The short boat ride was at first relaxing and refreshing, offering a nice Mediterranean breeze and beautiful views of the island. As the boat got closer to the beach, it became very emotional. The shore was approaching quickly and we started seeing and hearing all their loved ones cheering on, clapping and singing as they arrived. I can only imagine what they were feeling in that moment and it's already too much for my little heart. Their ceremony was incredibly moving and genuine. Then the beach party went on all night long (in case you didn't know, the French know how to party!)
Wedding Planning: Oh Happy Day
Reception & Catering: Le Campoloro
Bride's Dress: Elise Hameau

Planner: Paris New York Connection
Getting Ready: Airbnb
Ceremony Location: Ladies Pavillion, Central Park
Cocktail Location: Gansevoort Park Rooftop
Restaurant: Reserve Cut
Flowers: Agnes de Villarson
Cake: Petit Chou Patisserie
Officiant: Monique Marie Bray
Hair: Hair by Keila Sone
Make Up: Cati James Makeup
Julie+Alvaro are a French-Spanish couple from Barcelona. After hearing about their story, I understood that Formentera was not a random wedding destination for them. This island is part of their history and their heart. They met and spent summers together as kids/teenagers, and several years later, they reconnected in Barcelona. They keep returning to Formentera regularly, so that's where they decided to have get married in an intimate, simple, meaningful celebration.
Now, let me tell you a little bit more about their special place… Formentera is Ibiza's little sister, without the touristy resorts and giant parties. The tiny, quiet island started attracting artists and hippies in the 60's and 70's. Amazingly, it has kept a bohemian vibe and remains unspoiled, secluded and strictly environment-friendly. Only 3 villages over 12 miles, very few paved roads, no airport. I stayed in a house lost in the middle of pine trees and cactuses, with no internet connection, no cell phone reception and limited water supply… No better way to get immersed in nature and feel inspired by the island's myriad of colors, textures and scents.
Julie & Alvaro wanted photographs that captured not just their wedding, but also the essence of Formentera – so it was an honor that they welcomed me onto their island to be a part of their special day.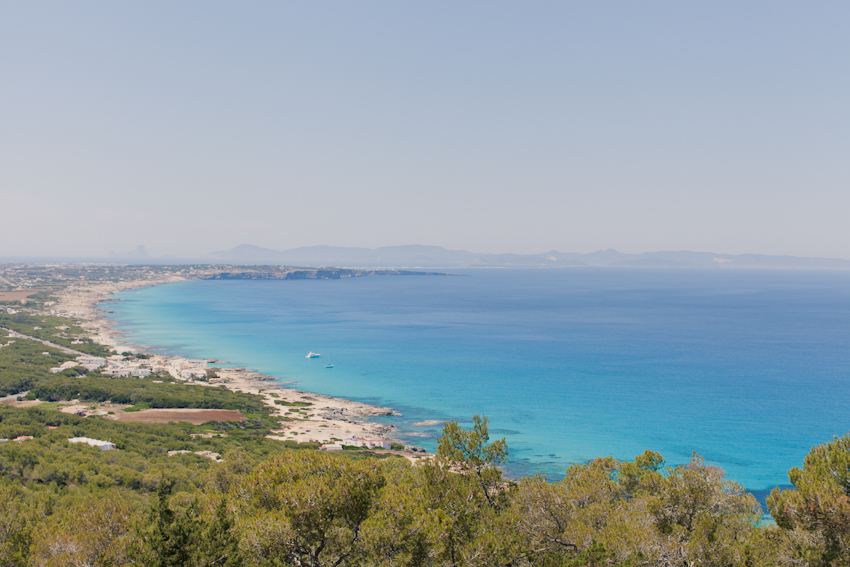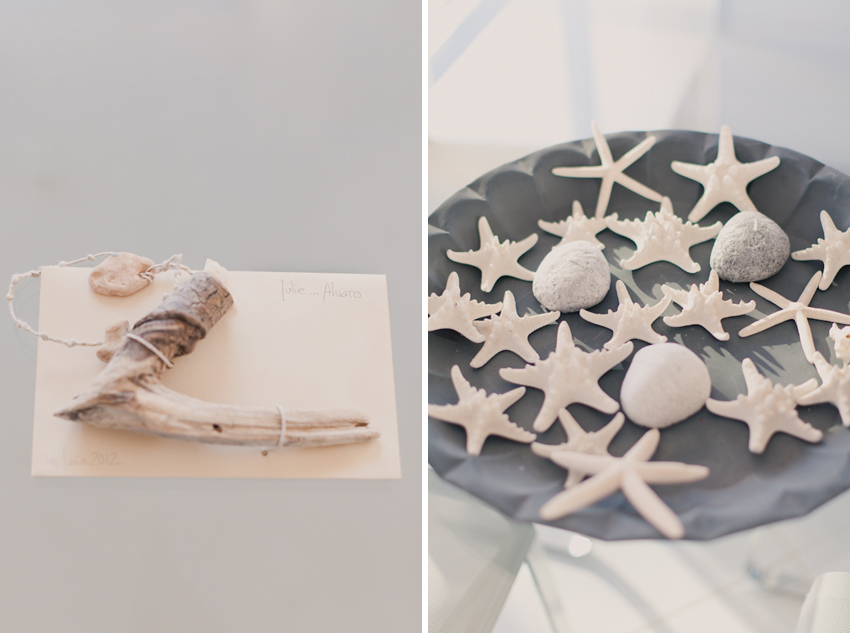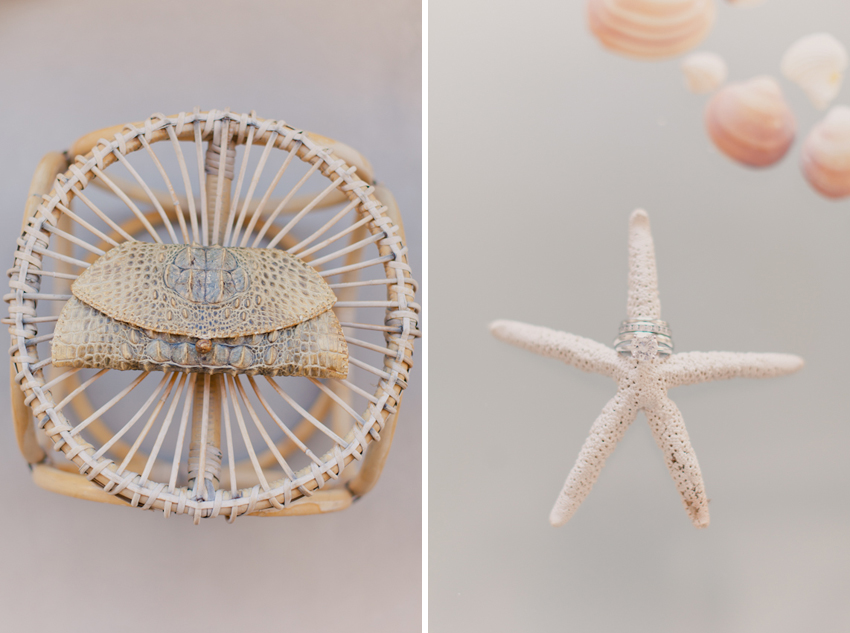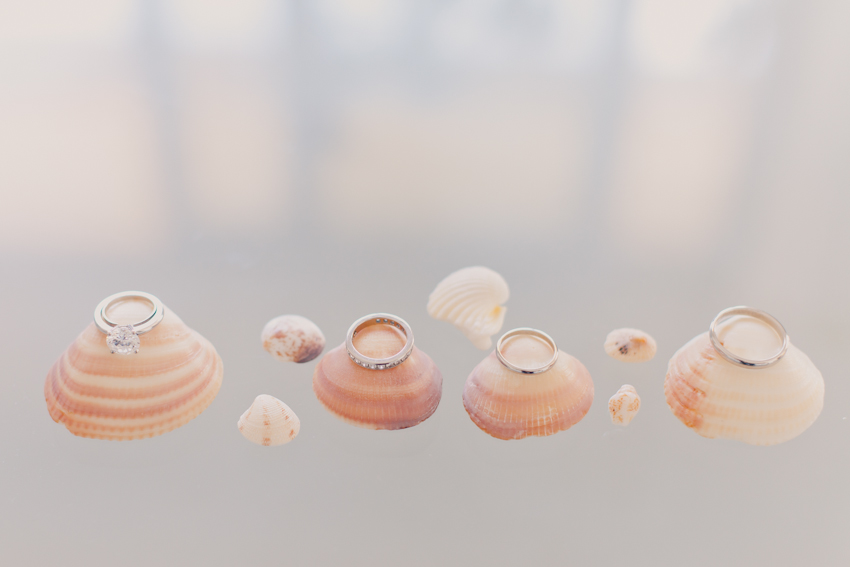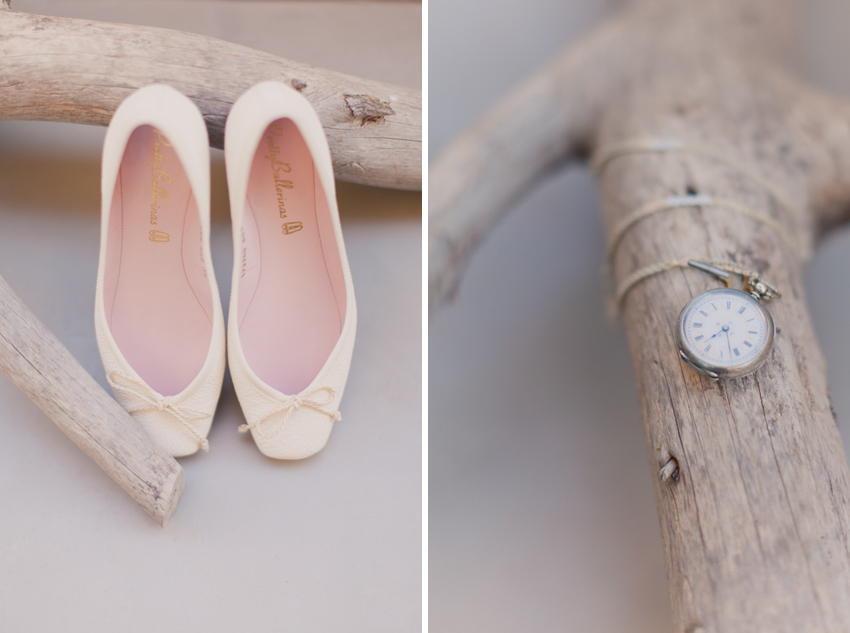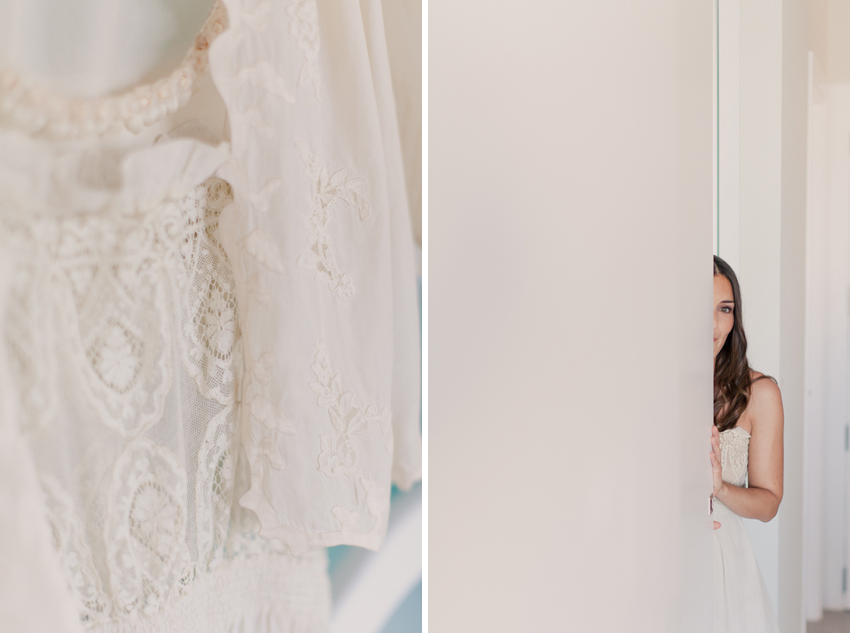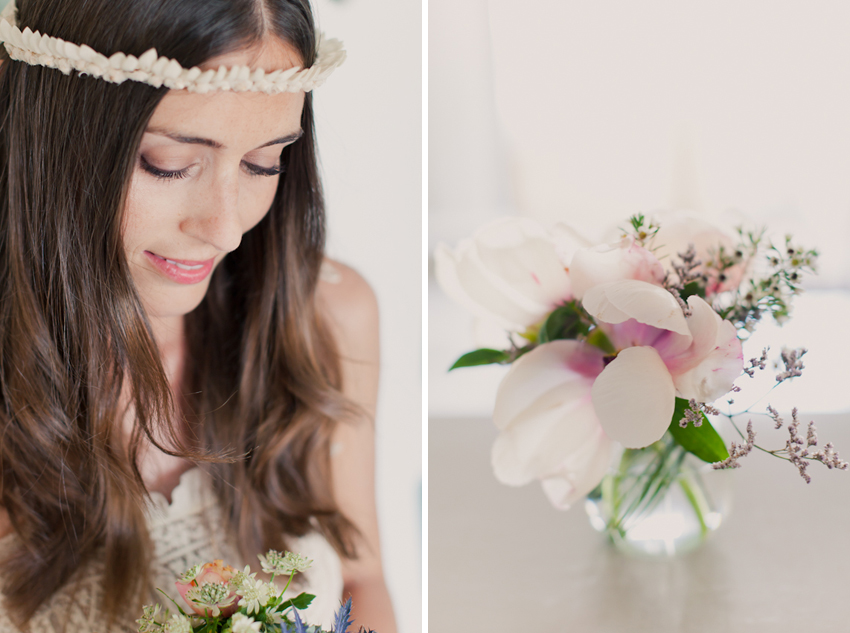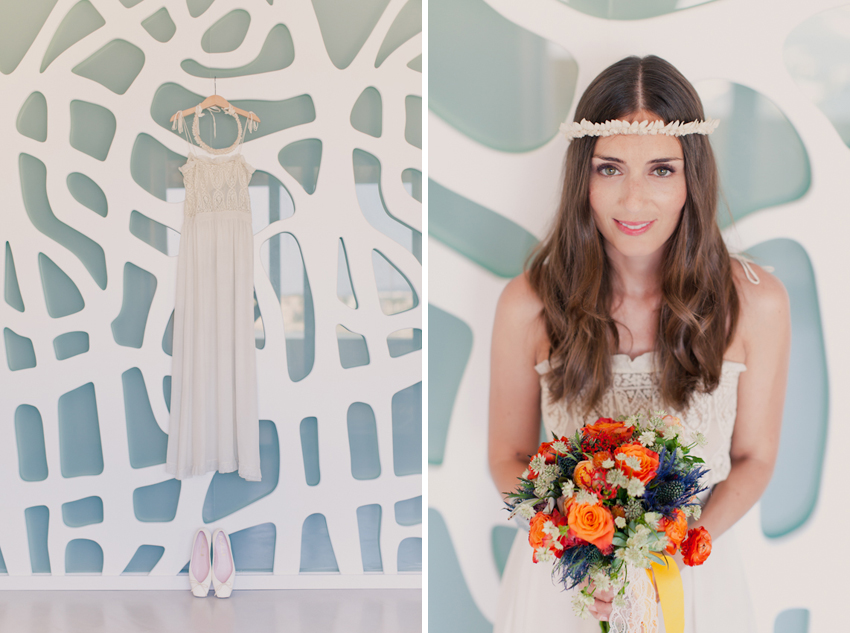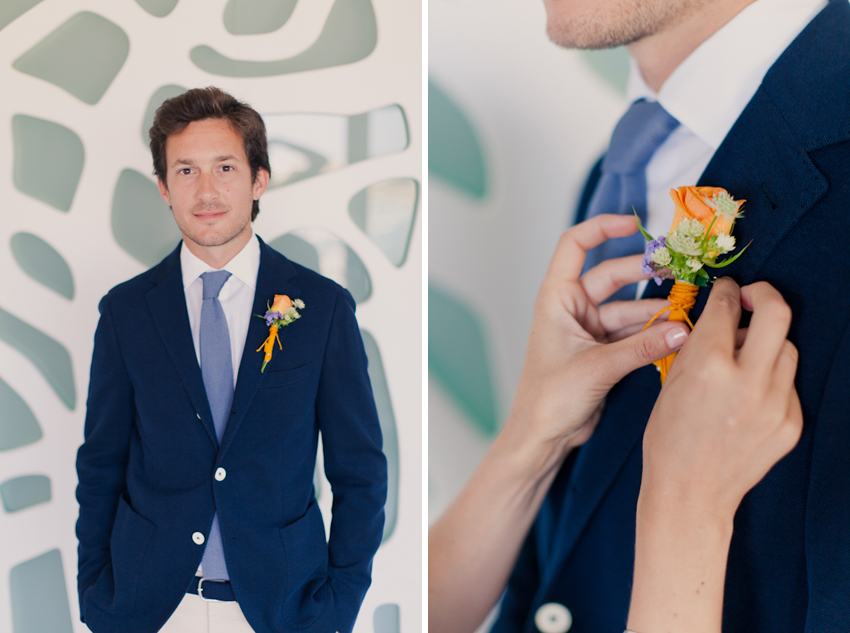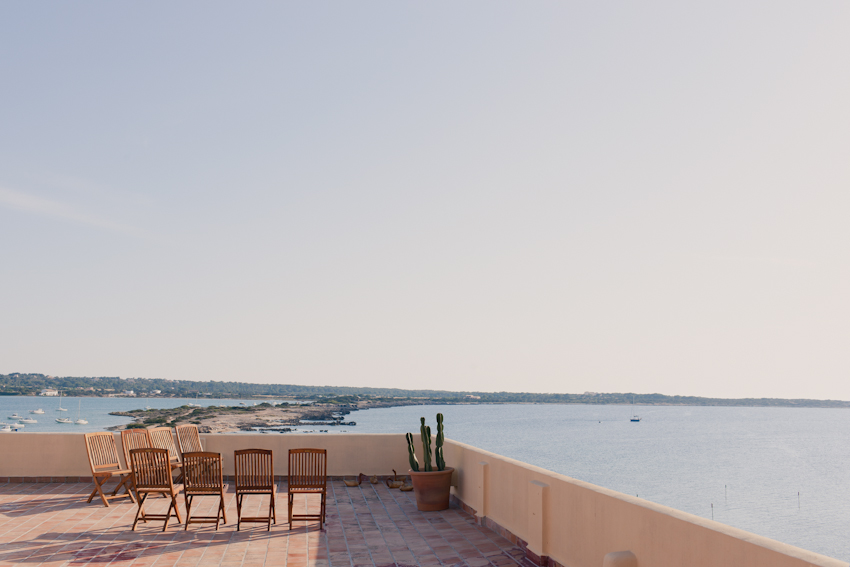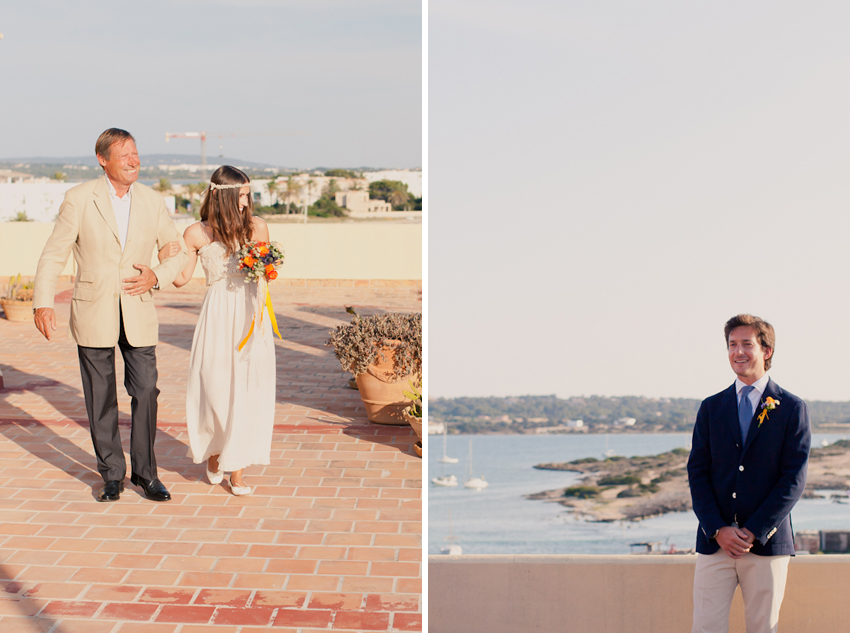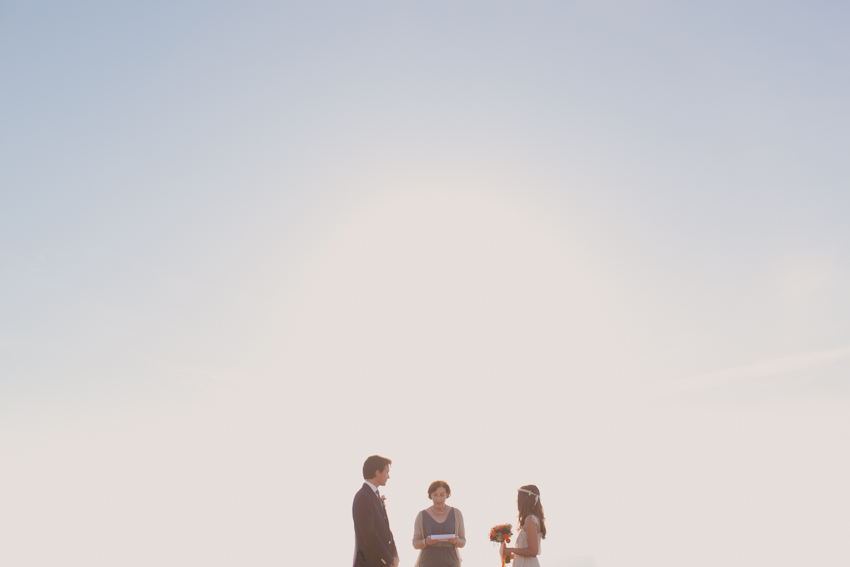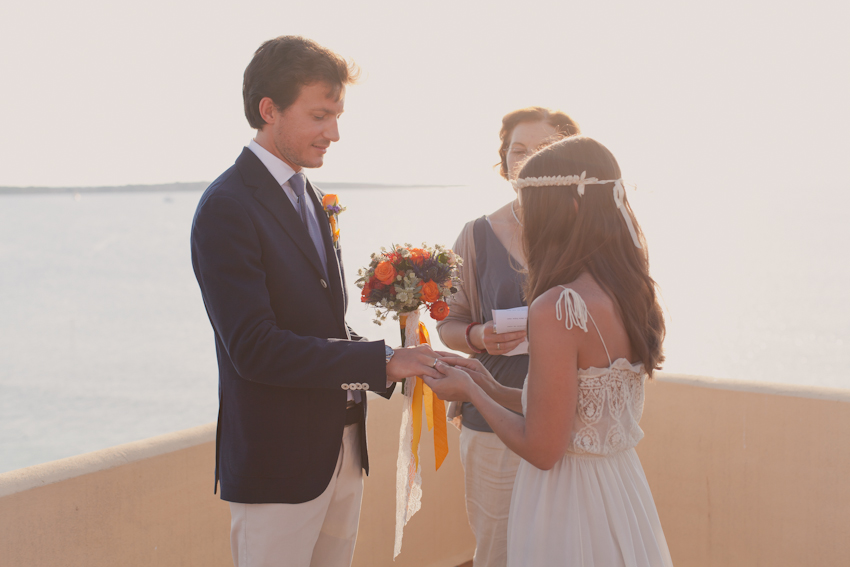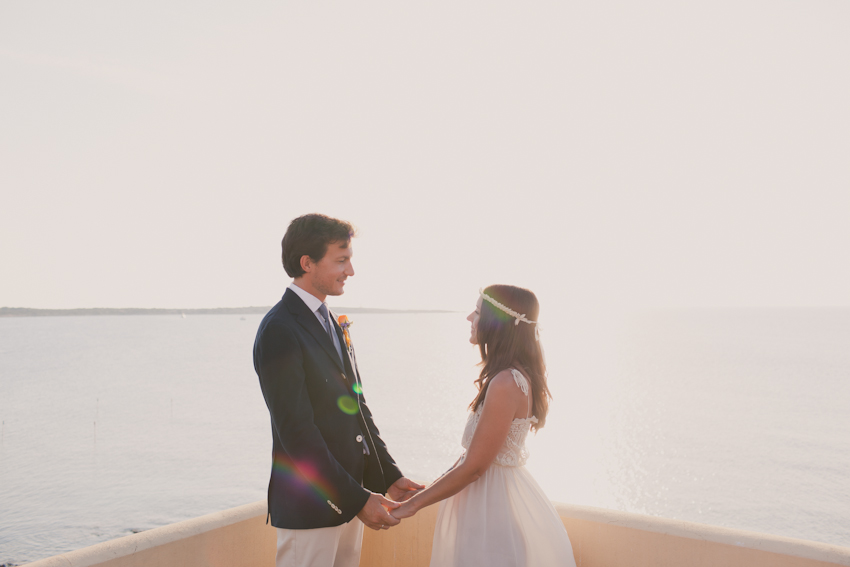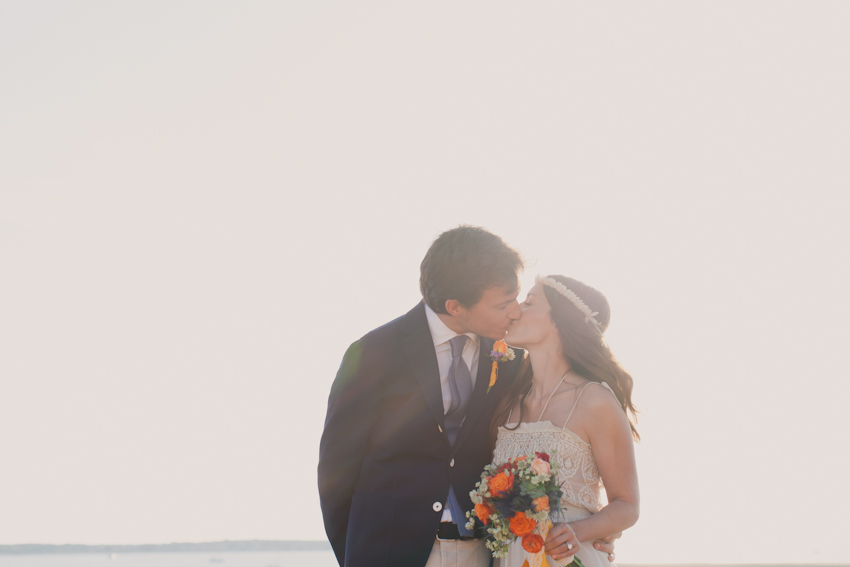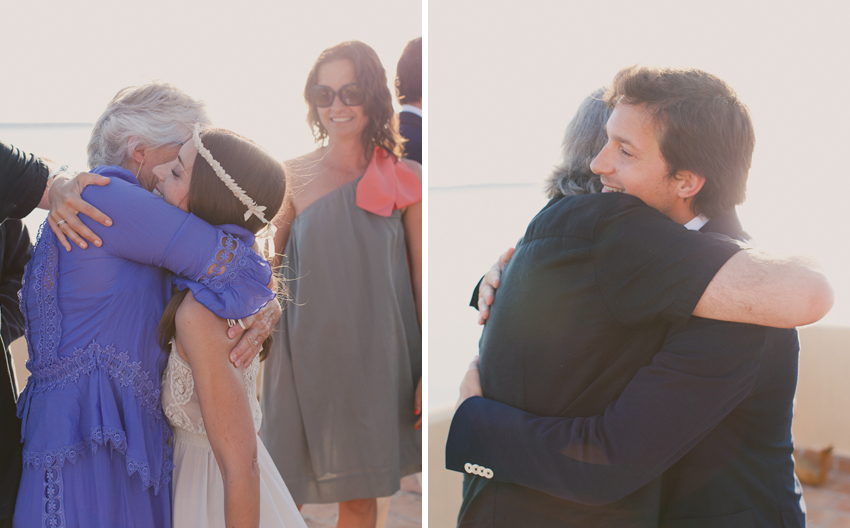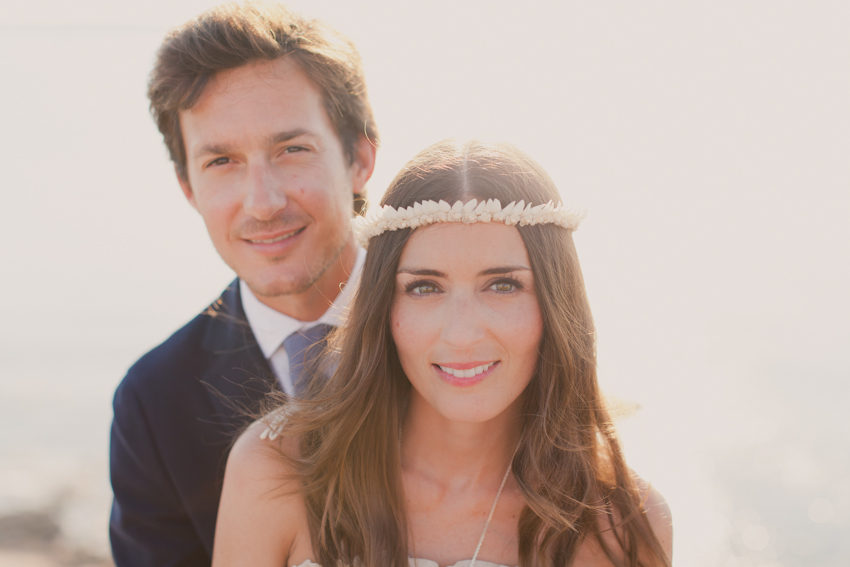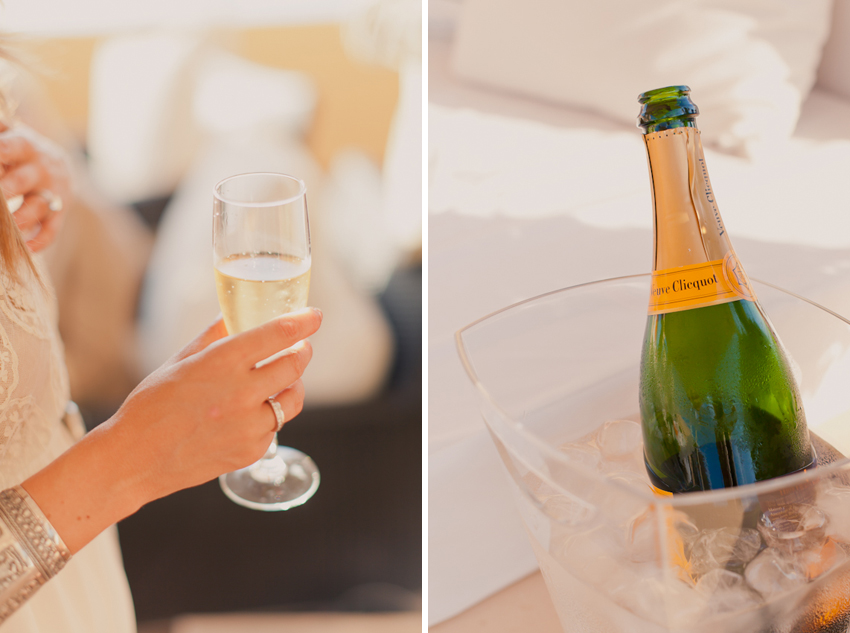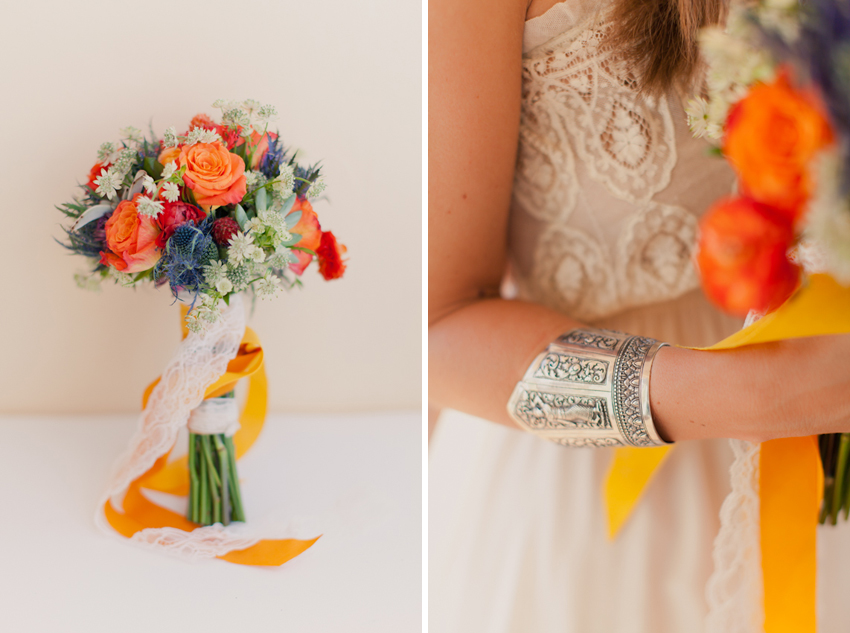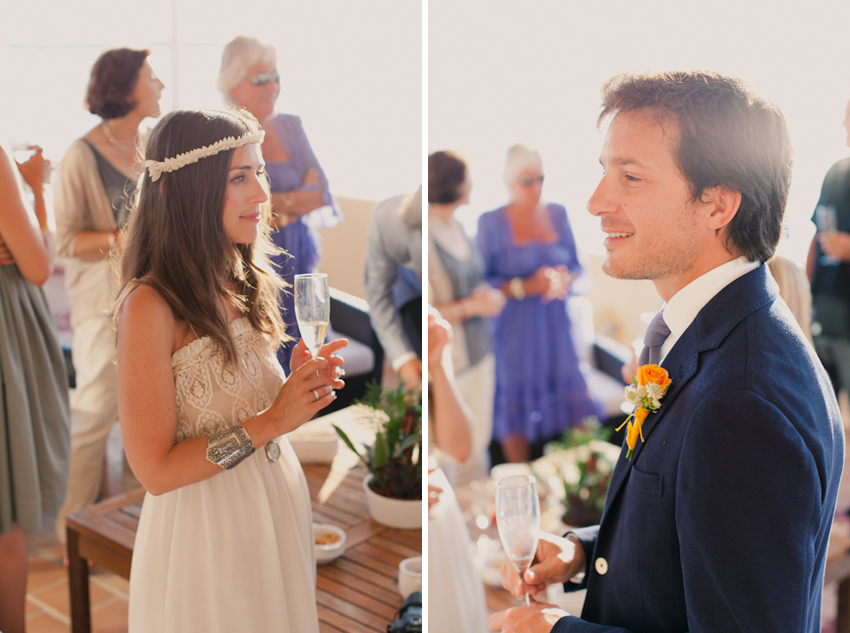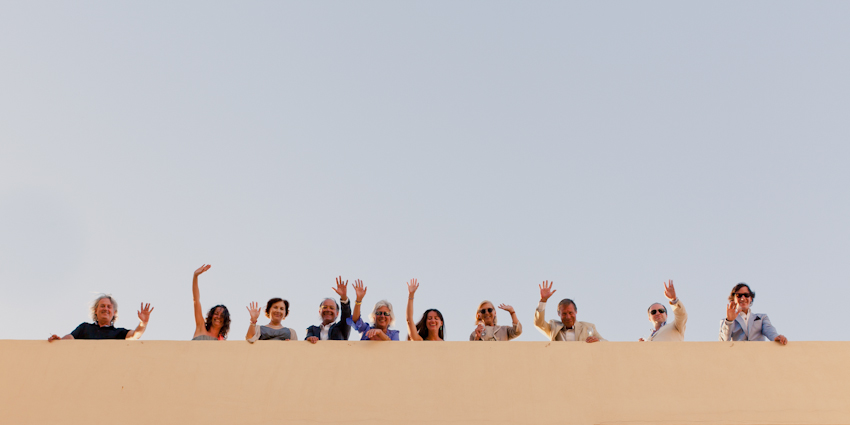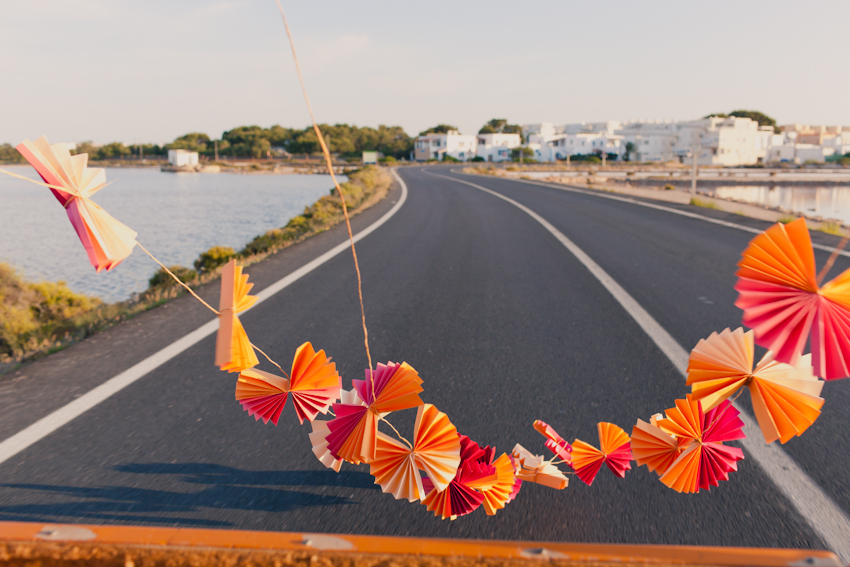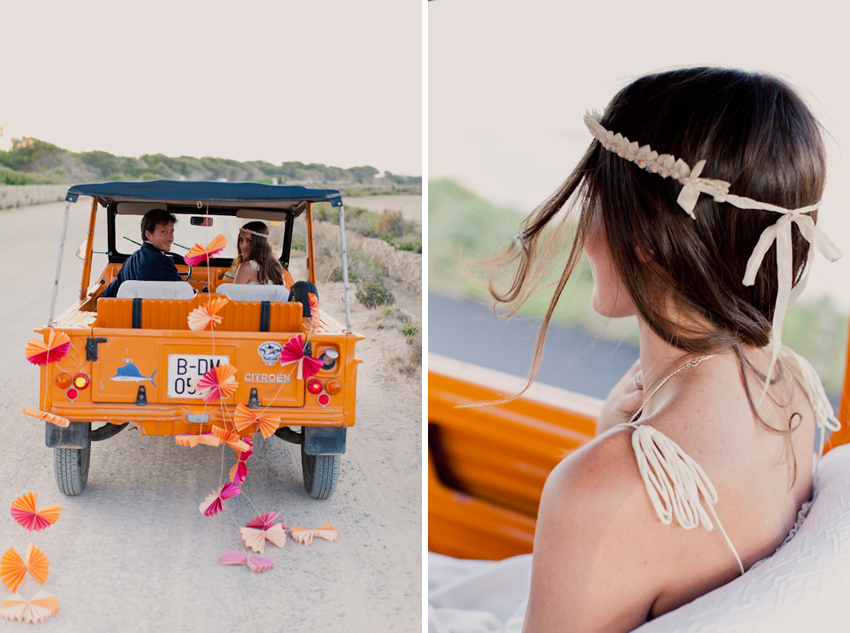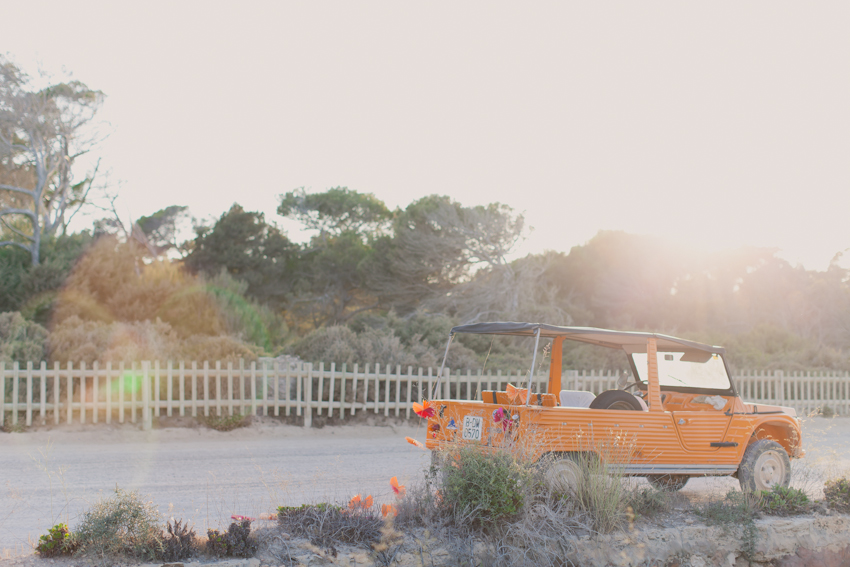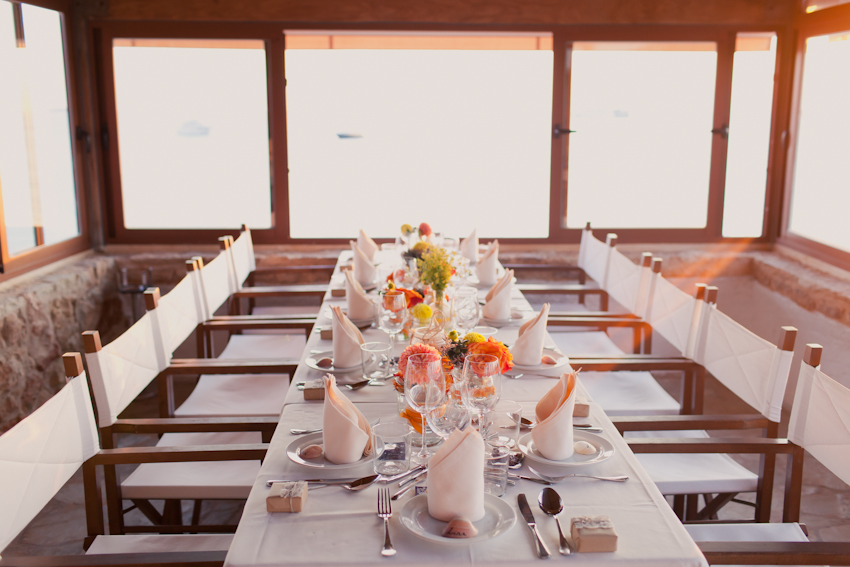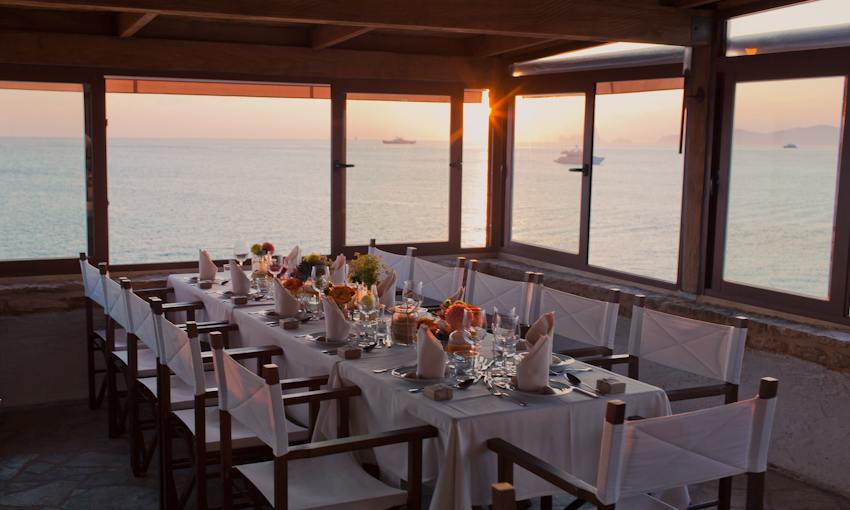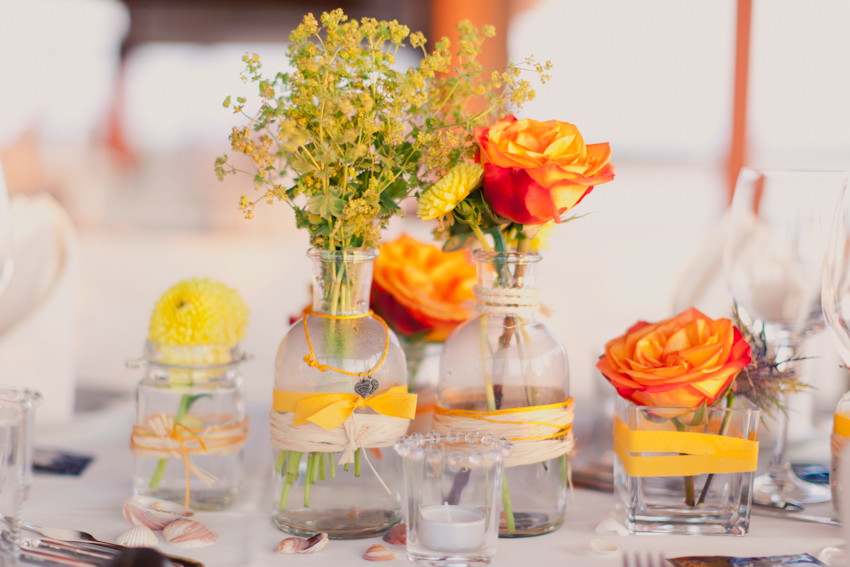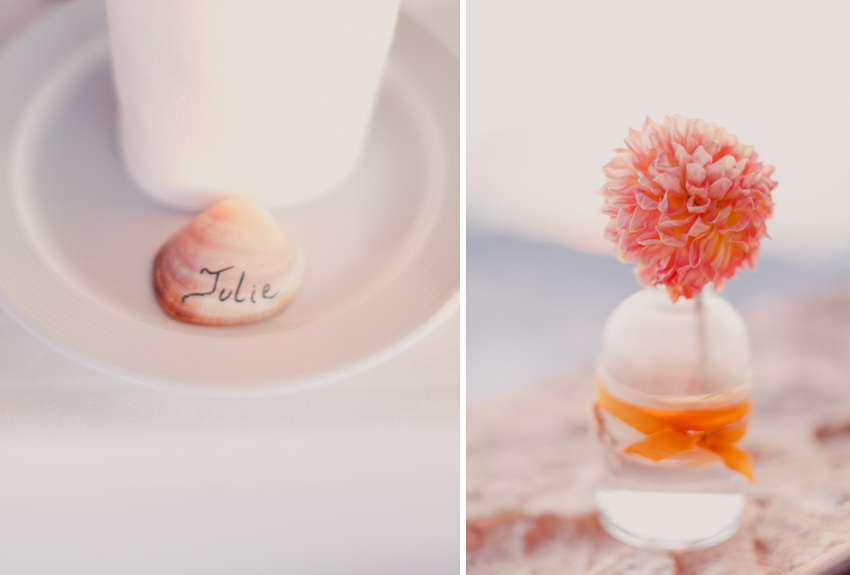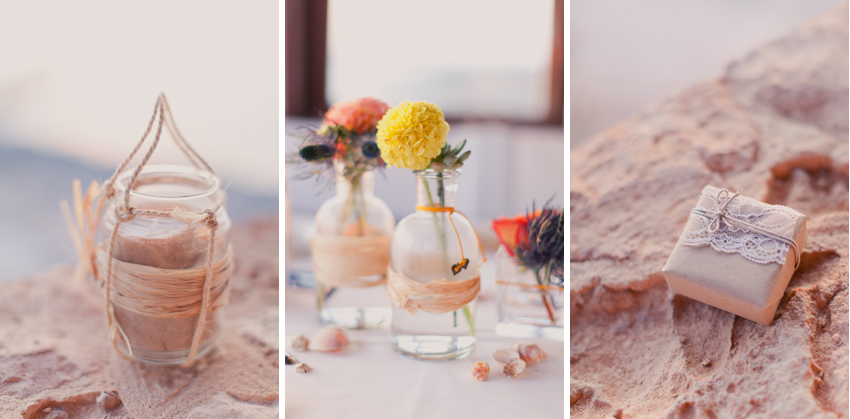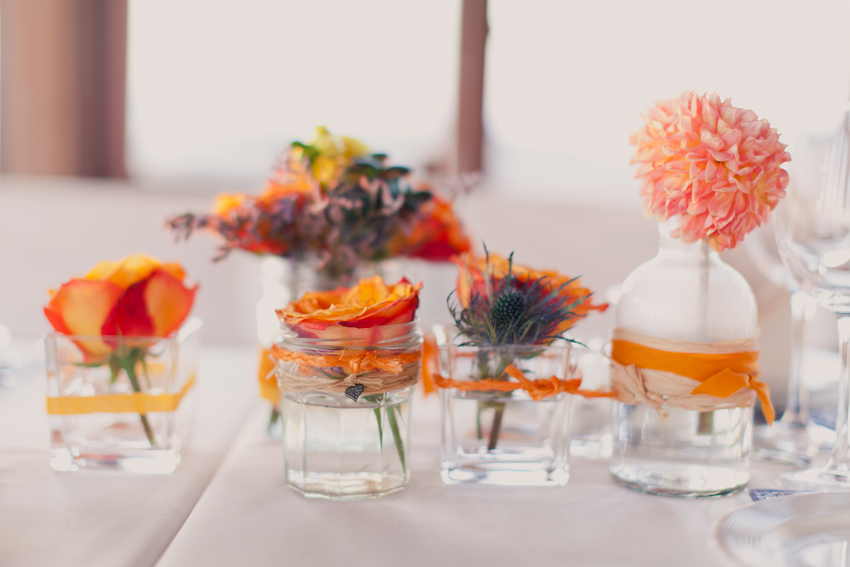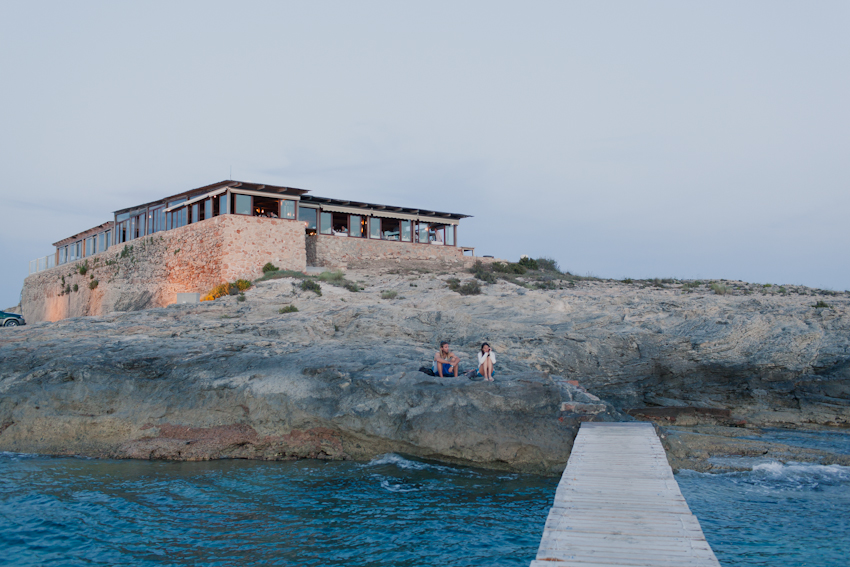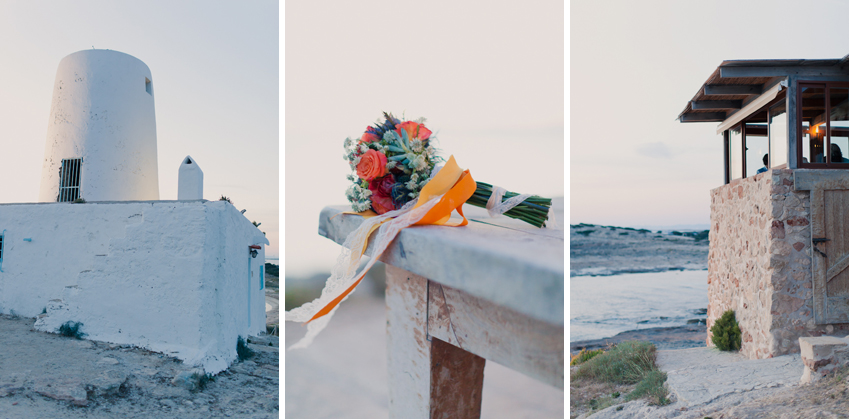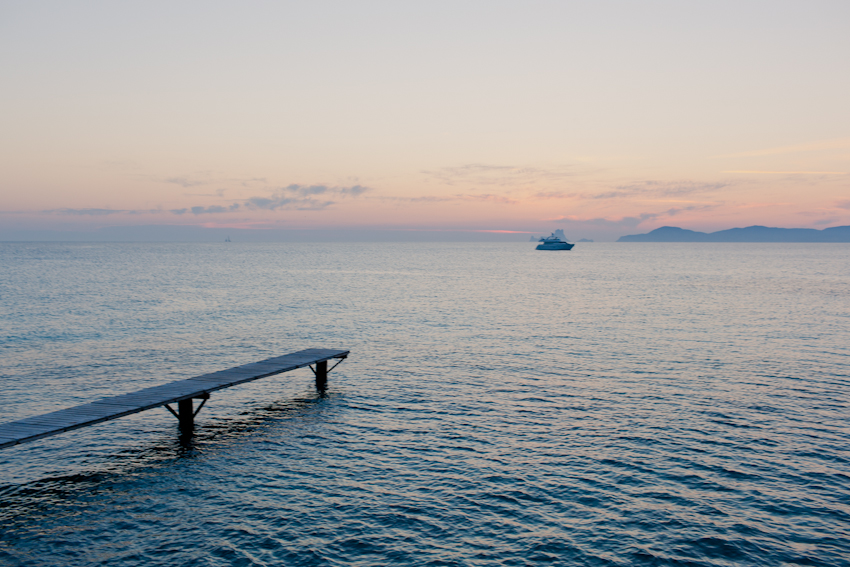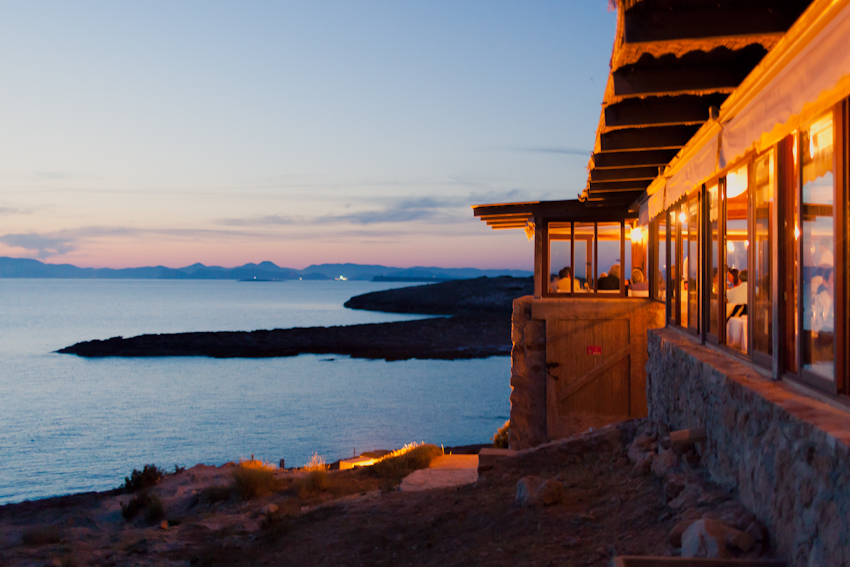 Some portraits we shot in various locations around the island. Hopefully these give you a feel of Formentera.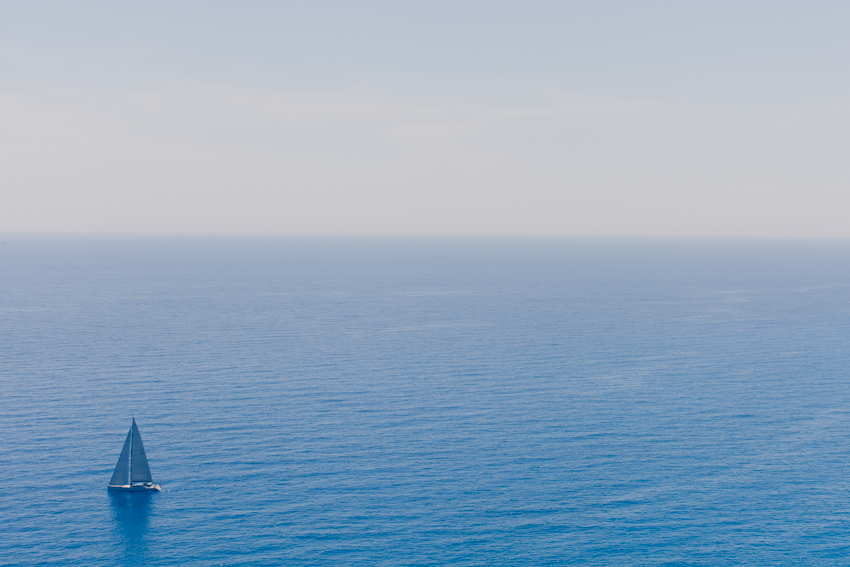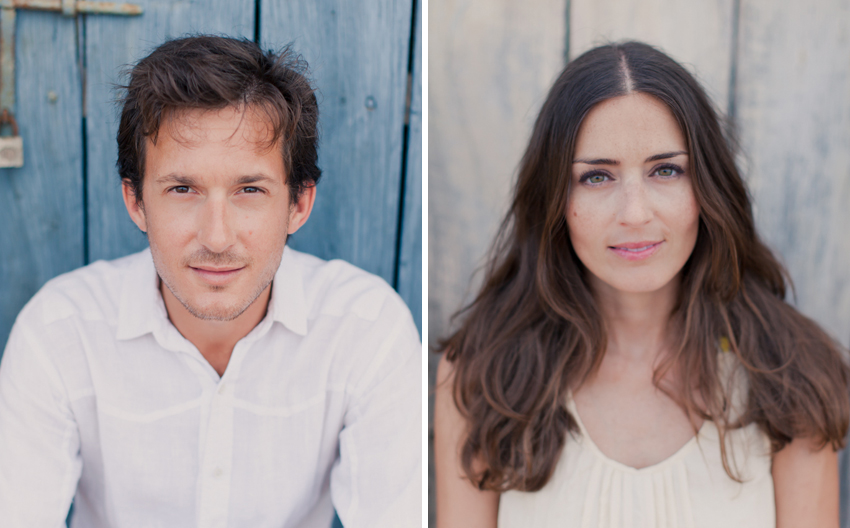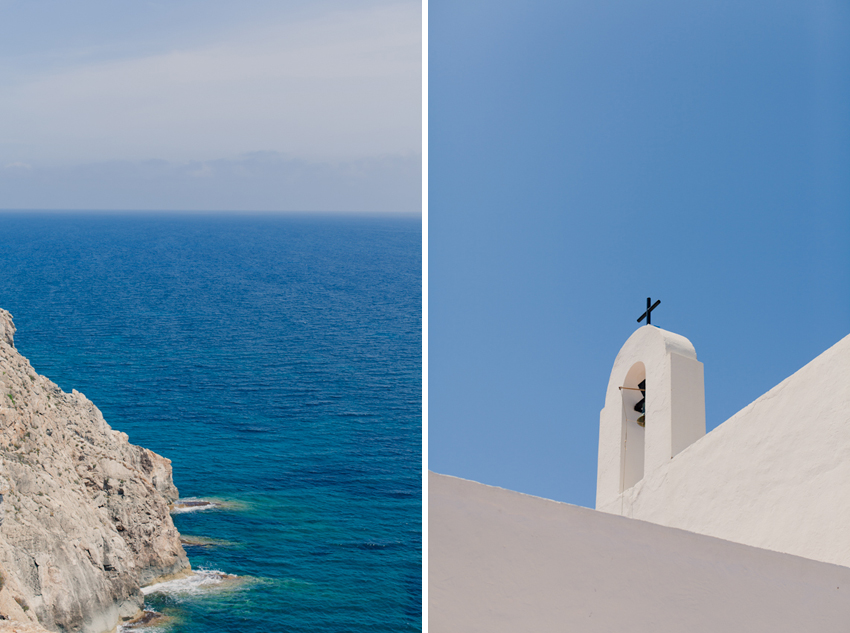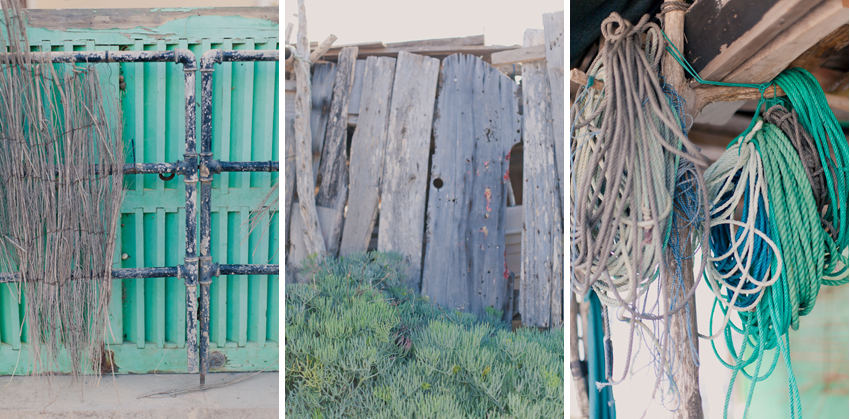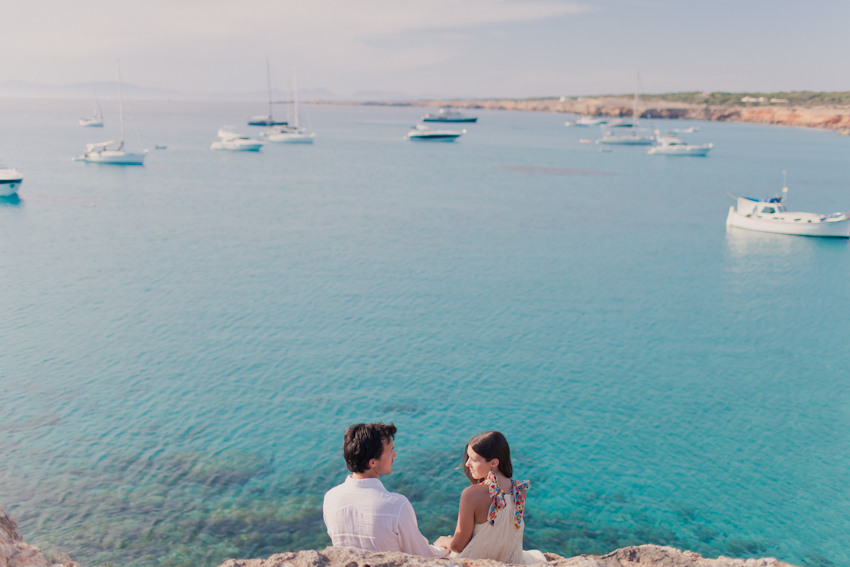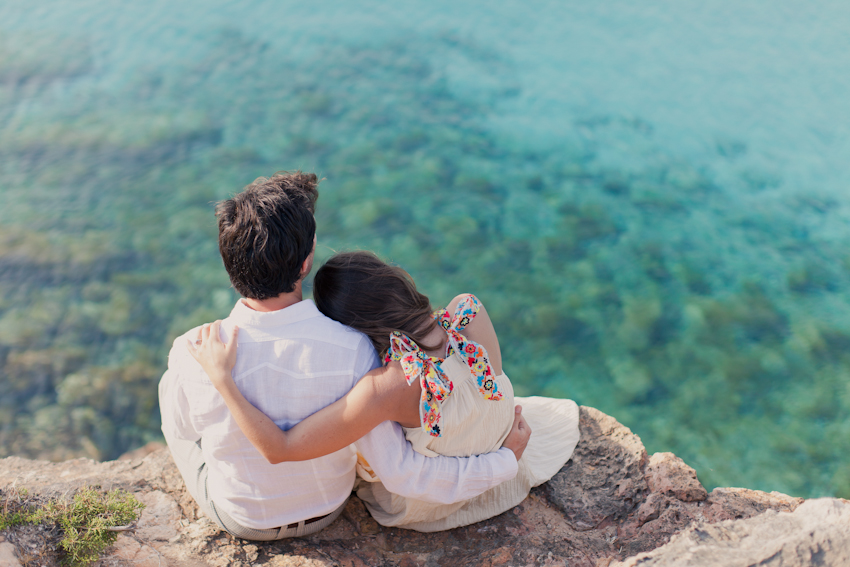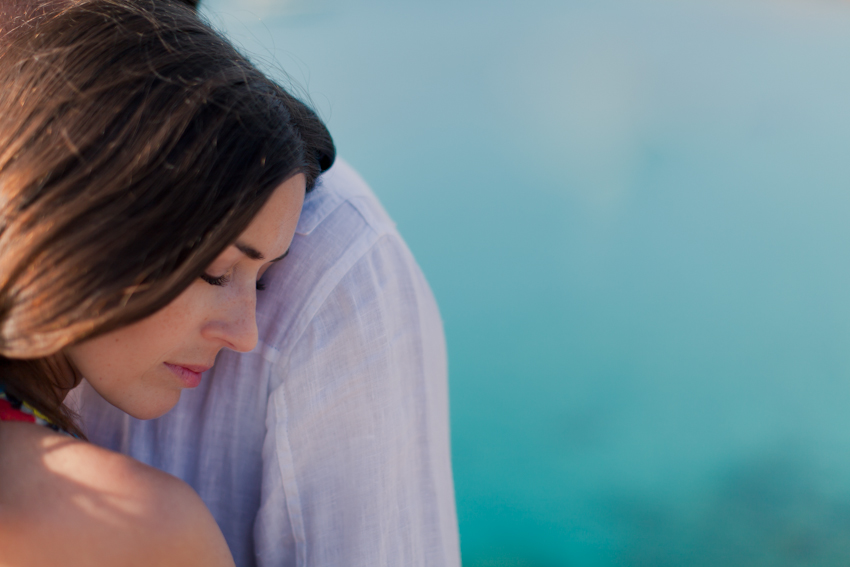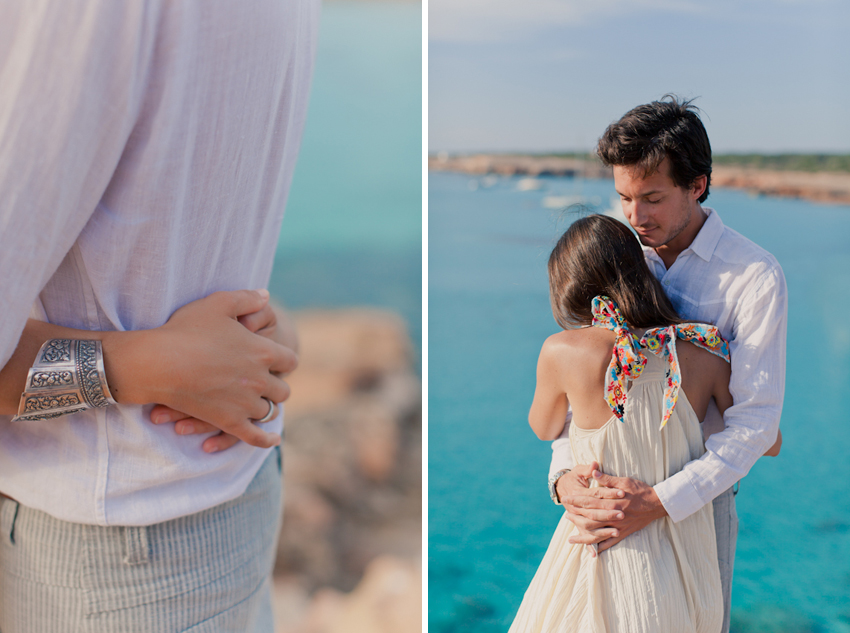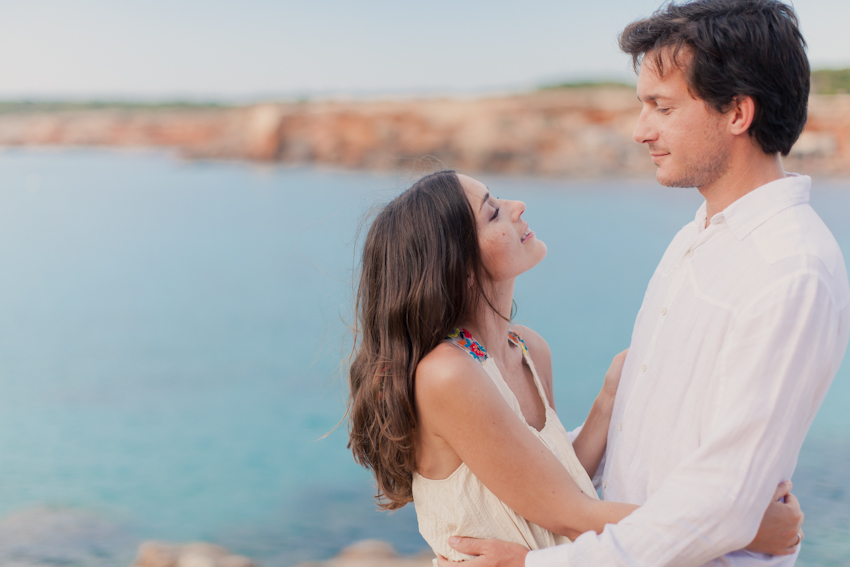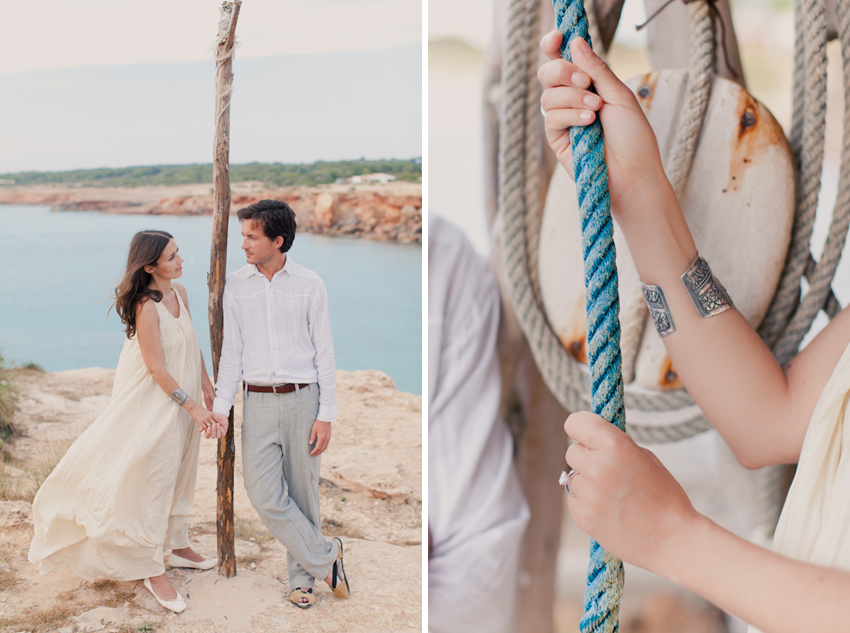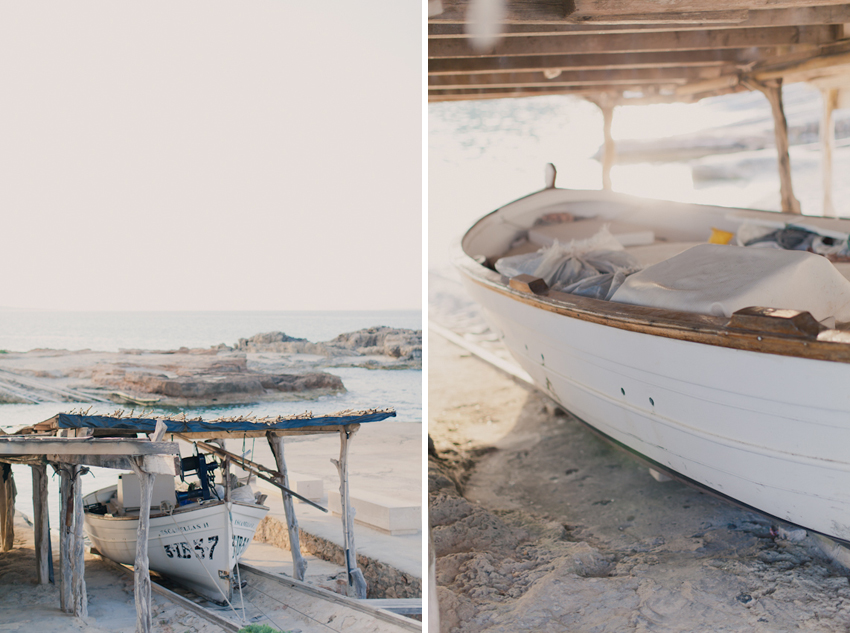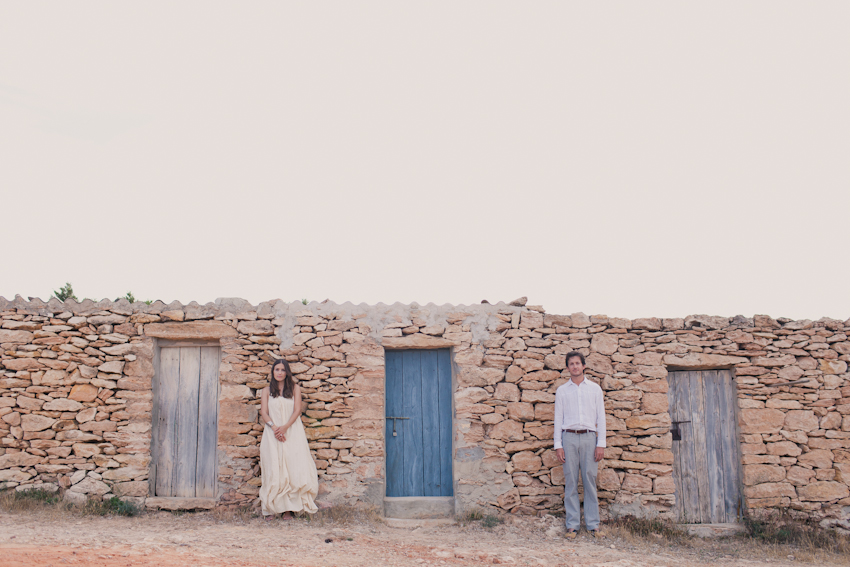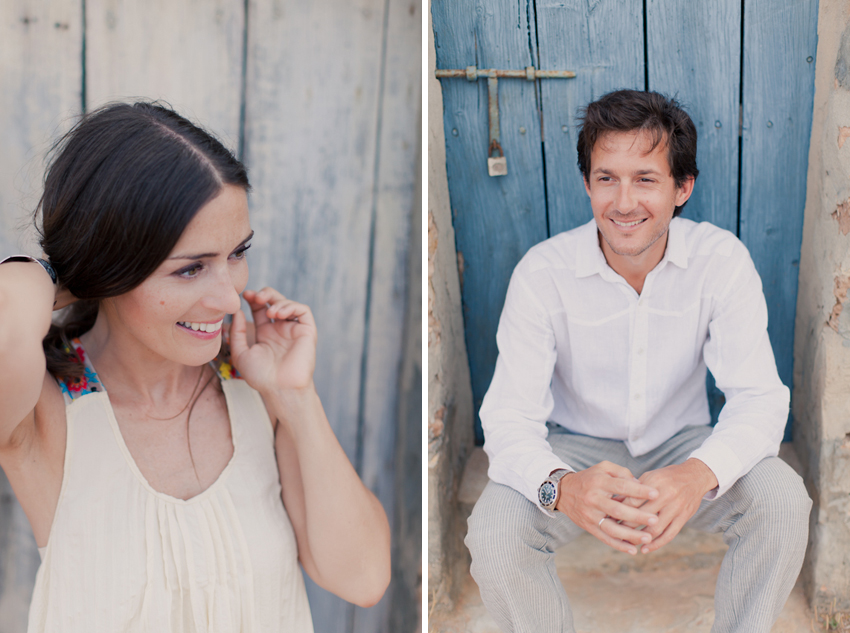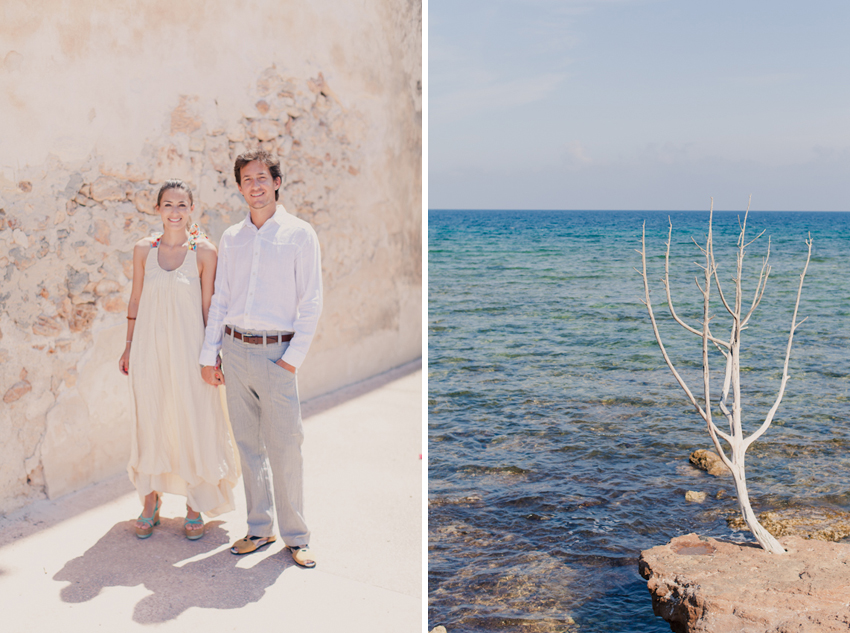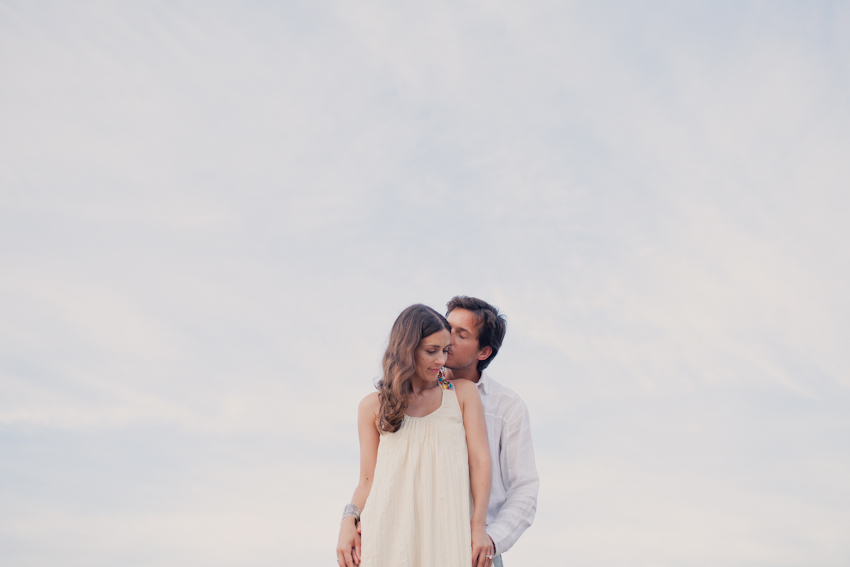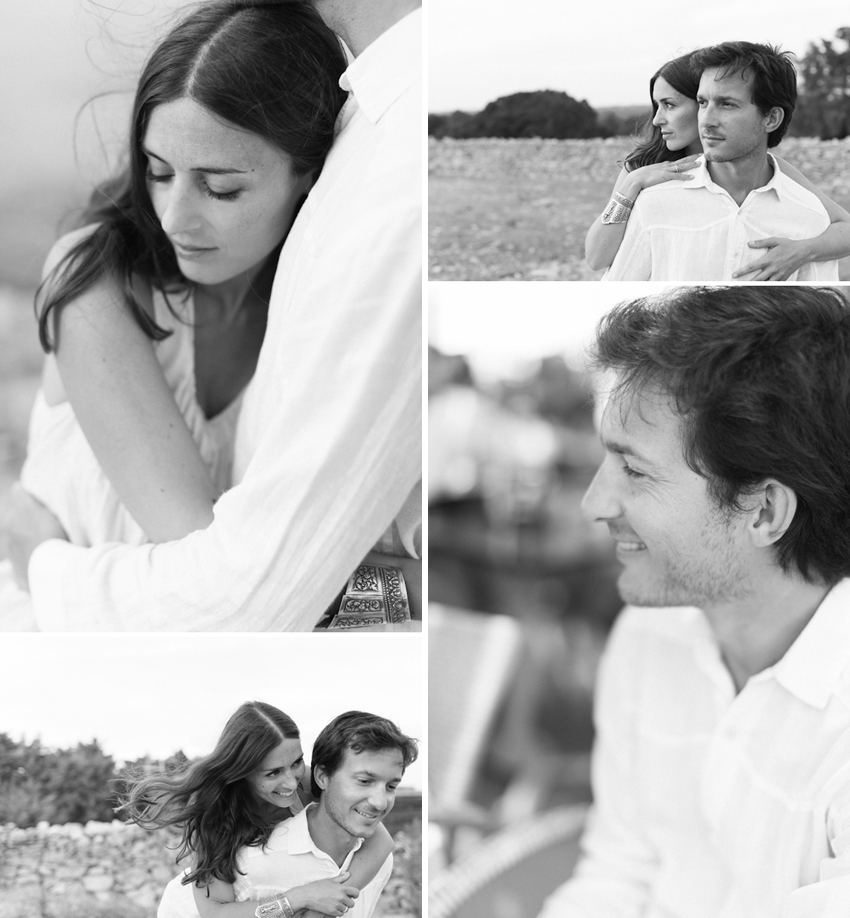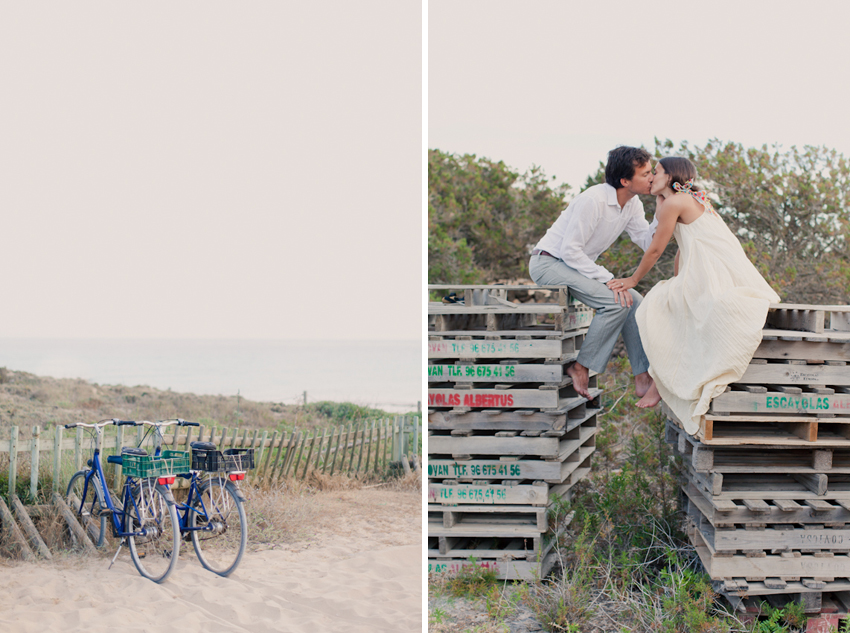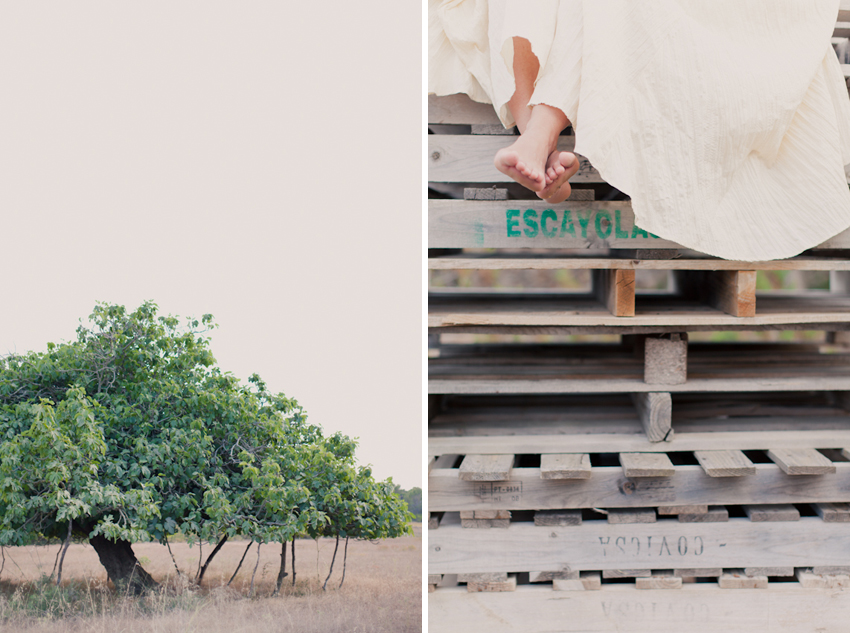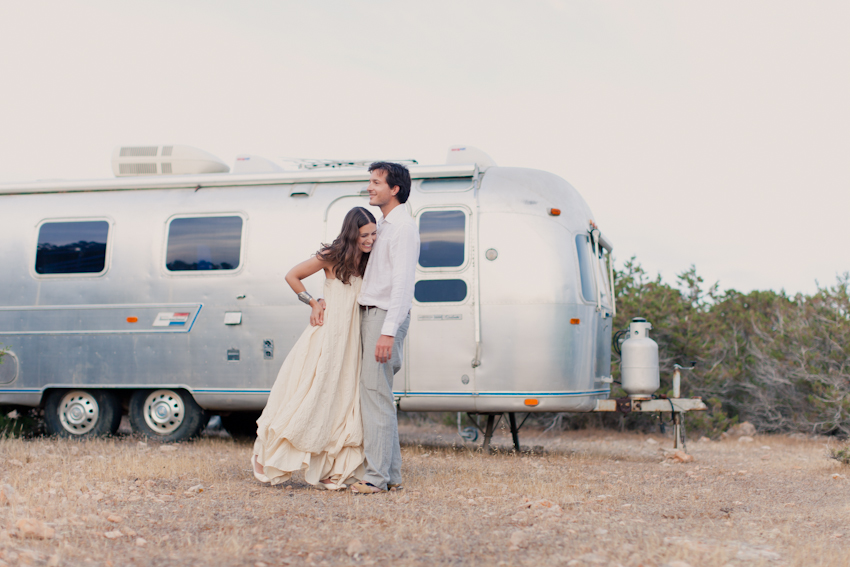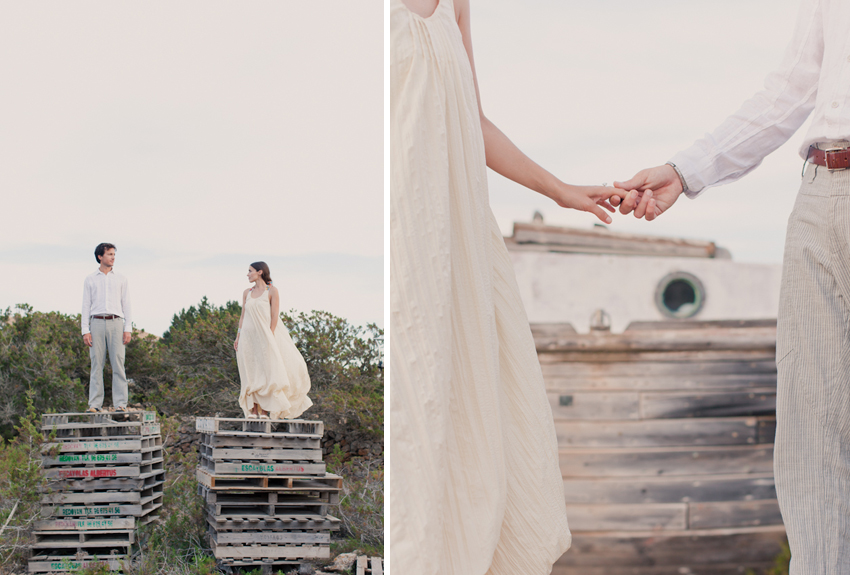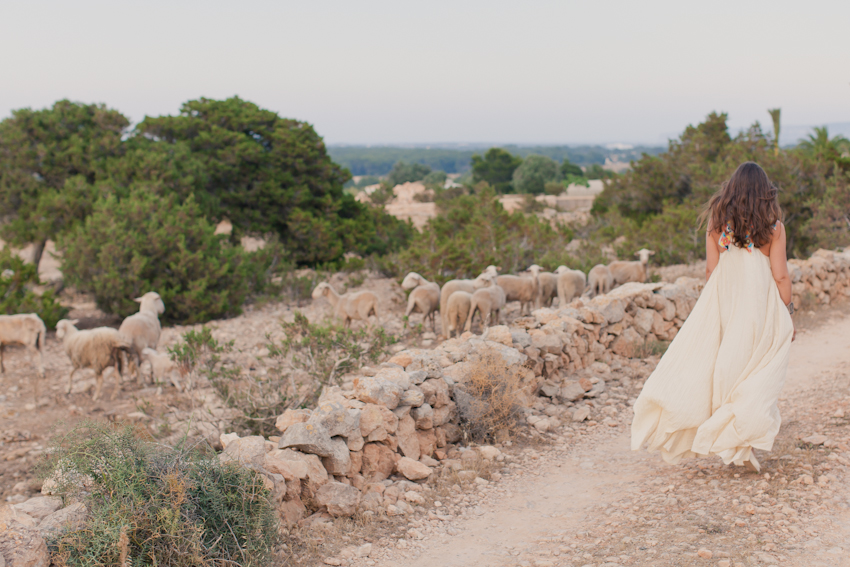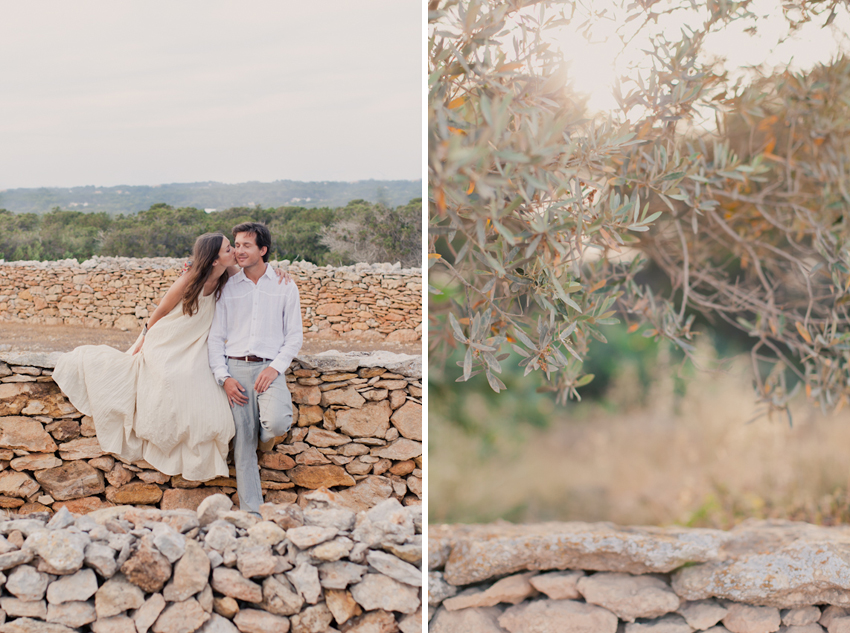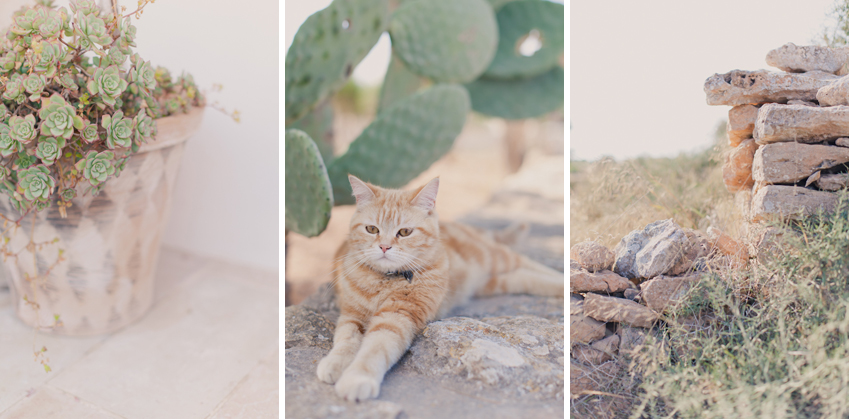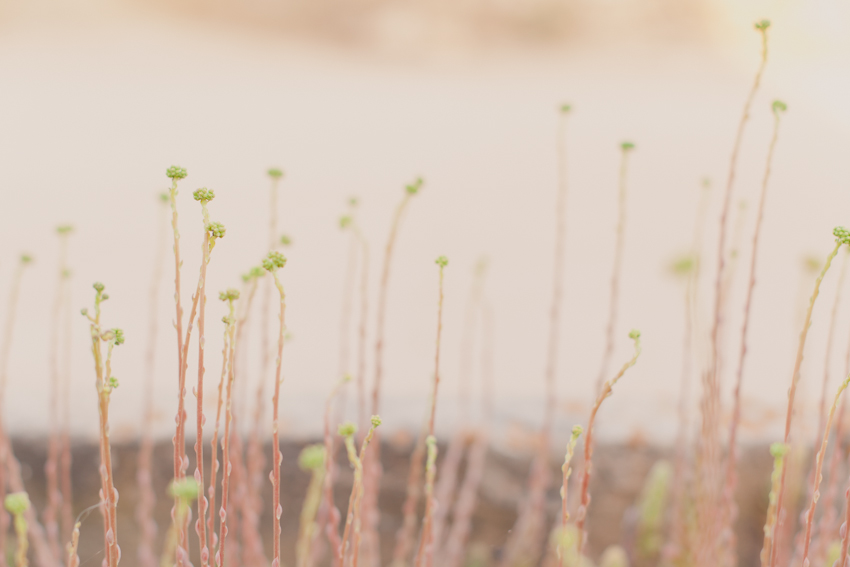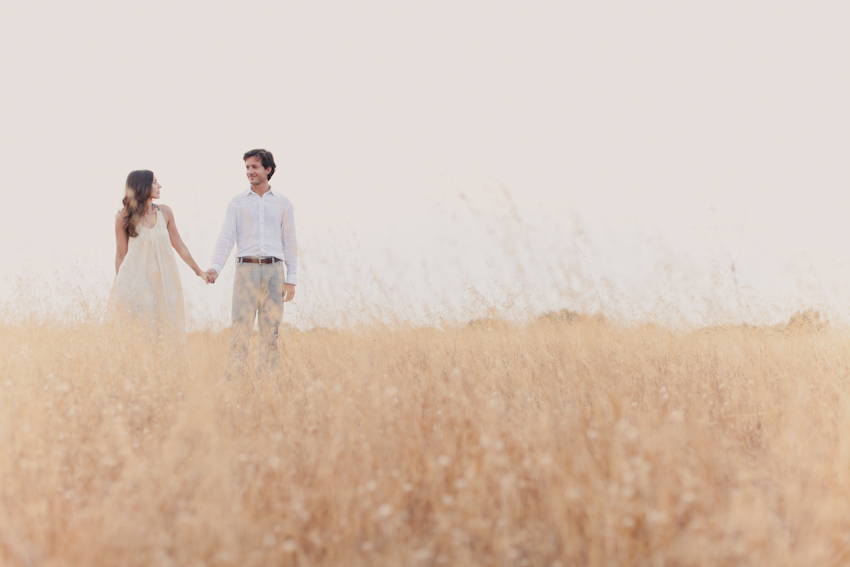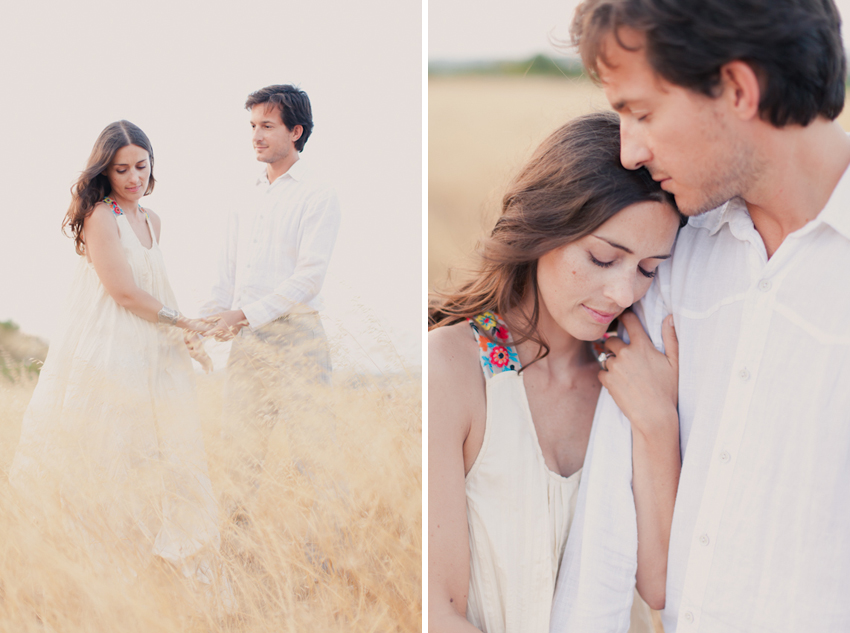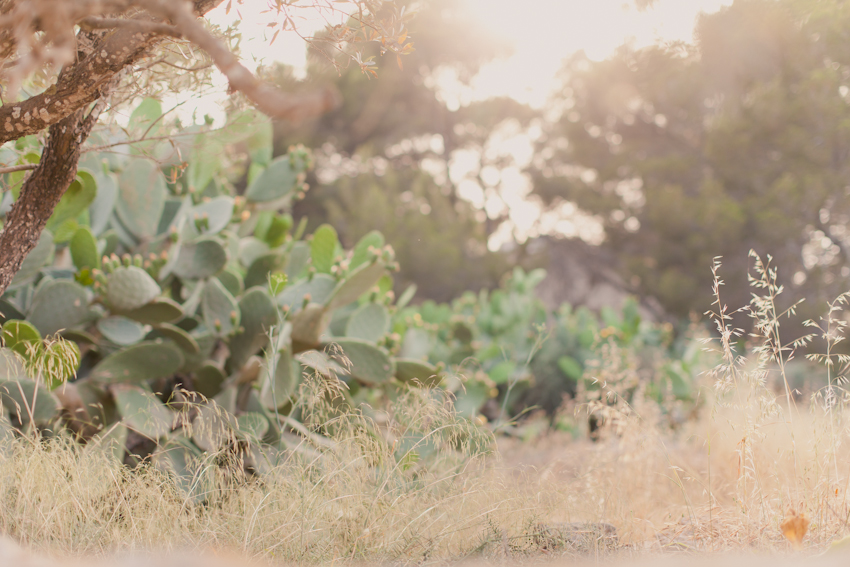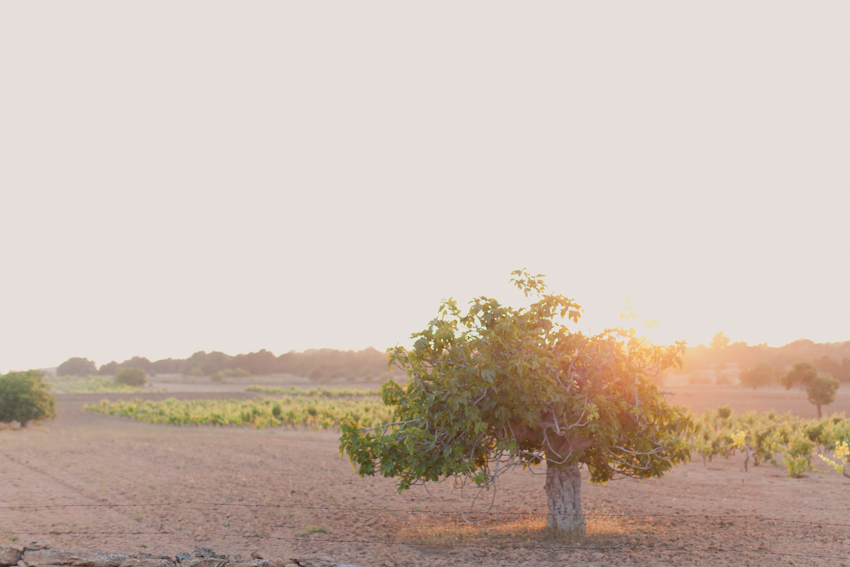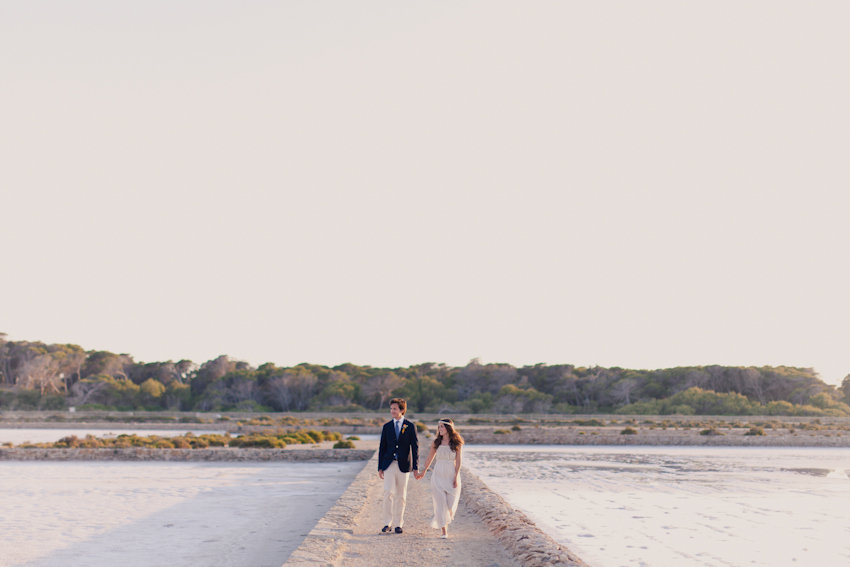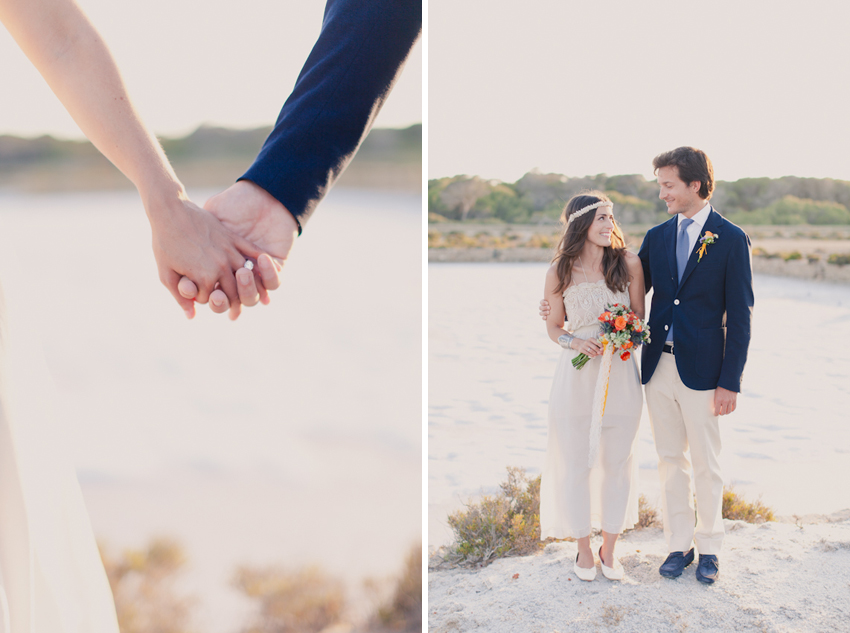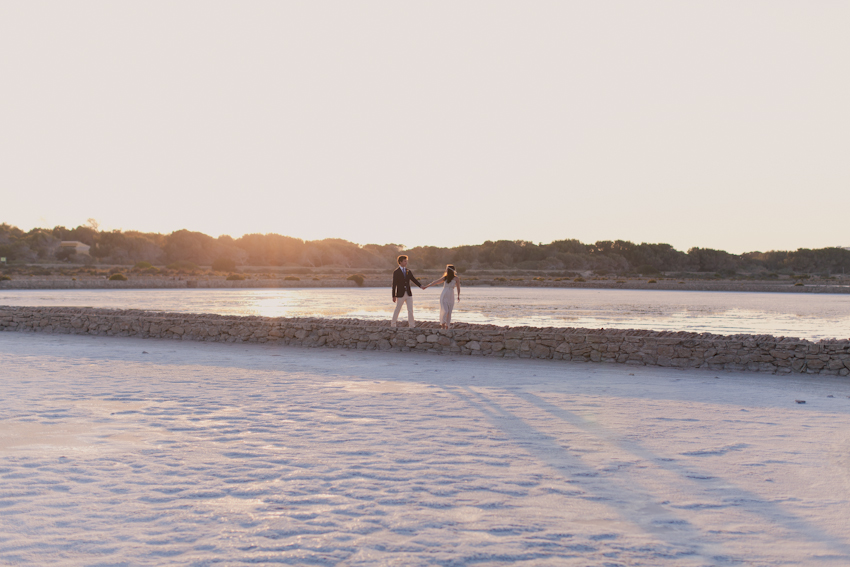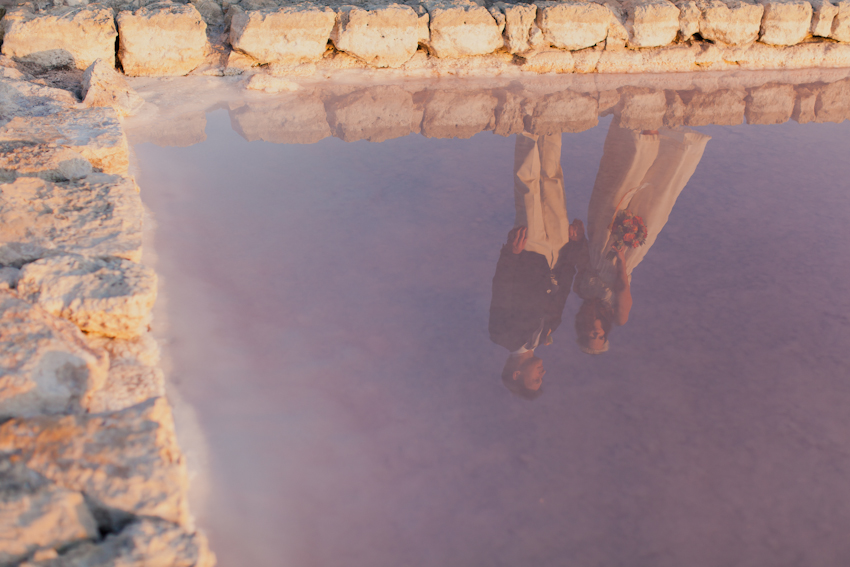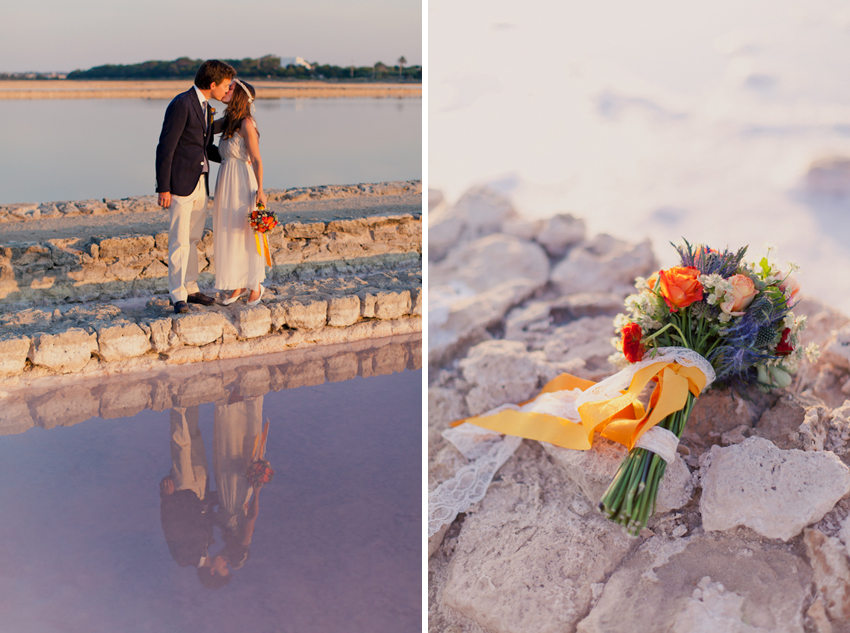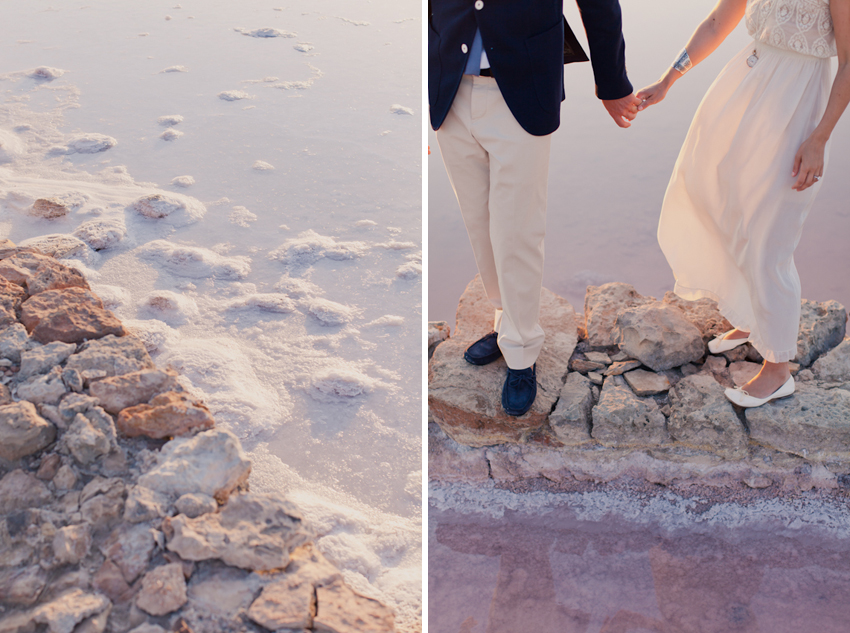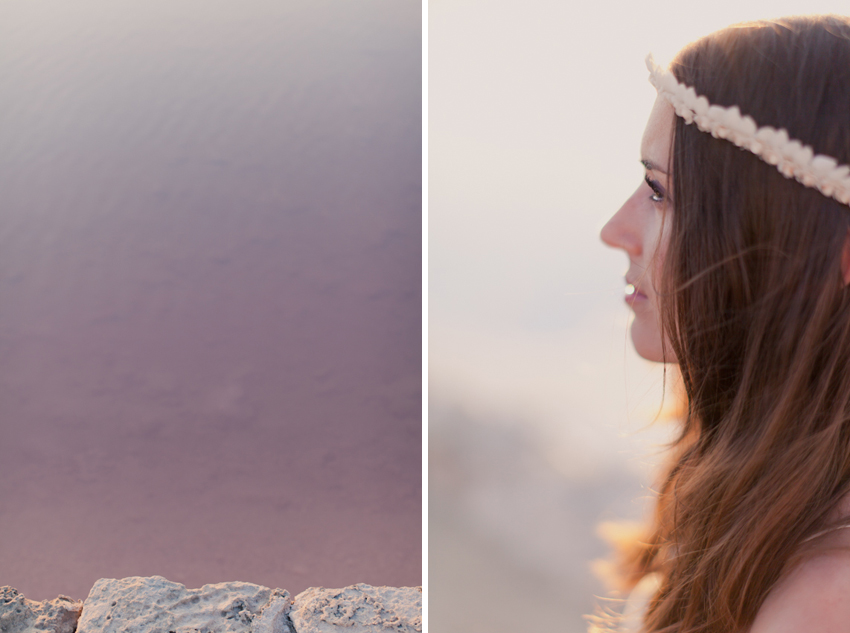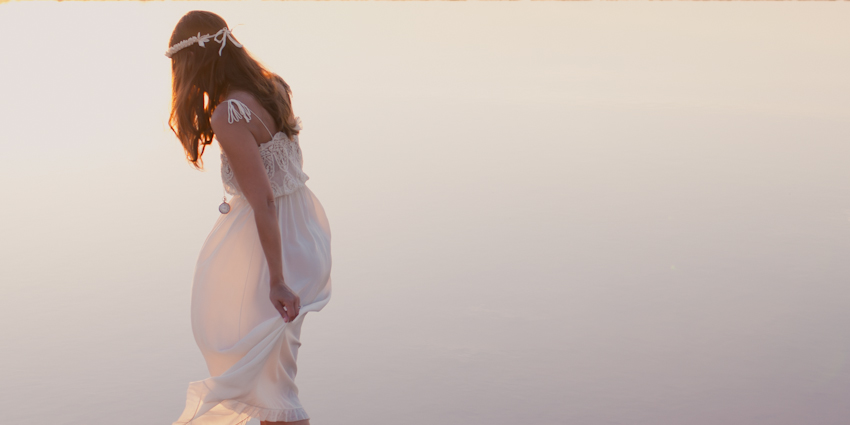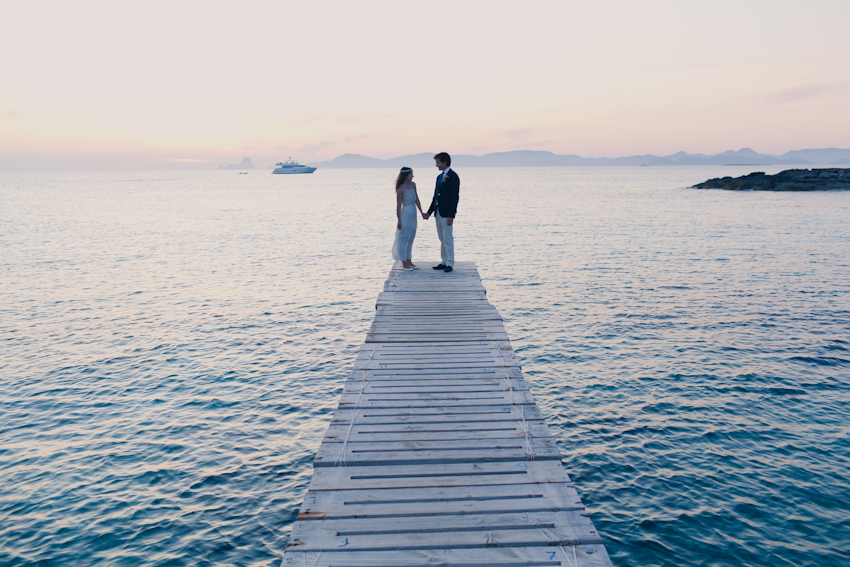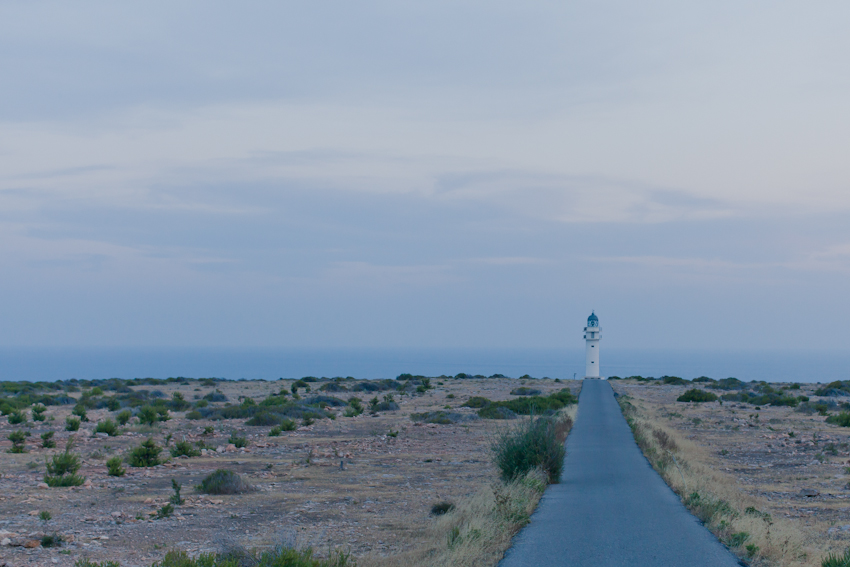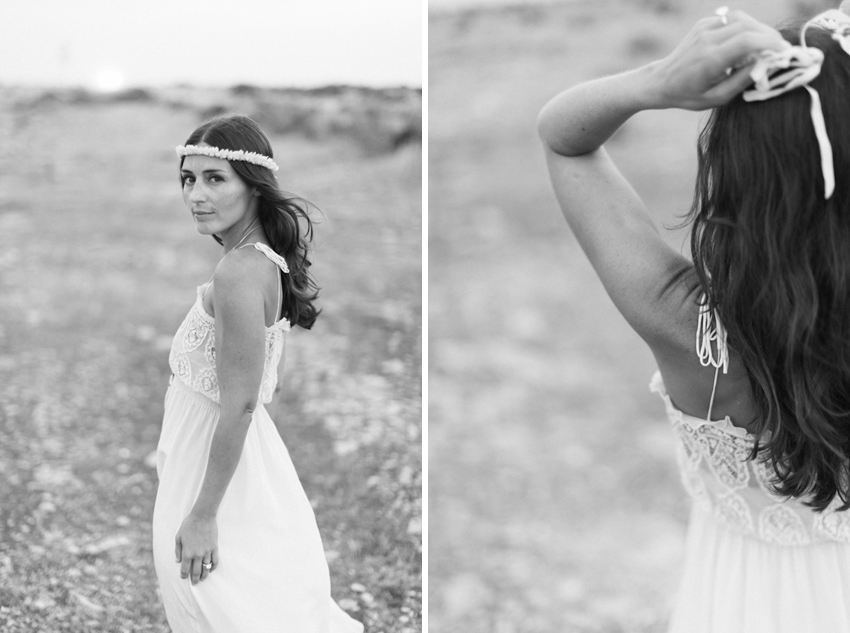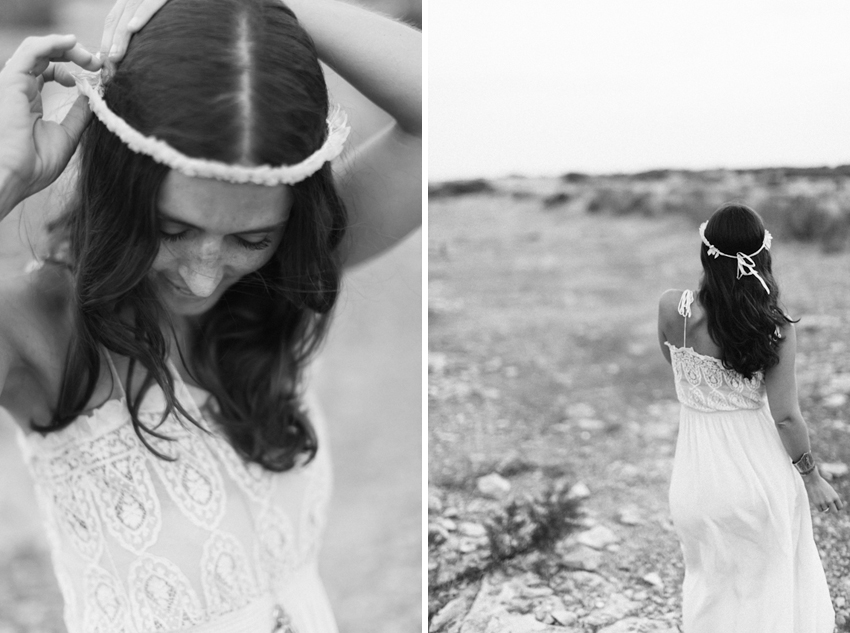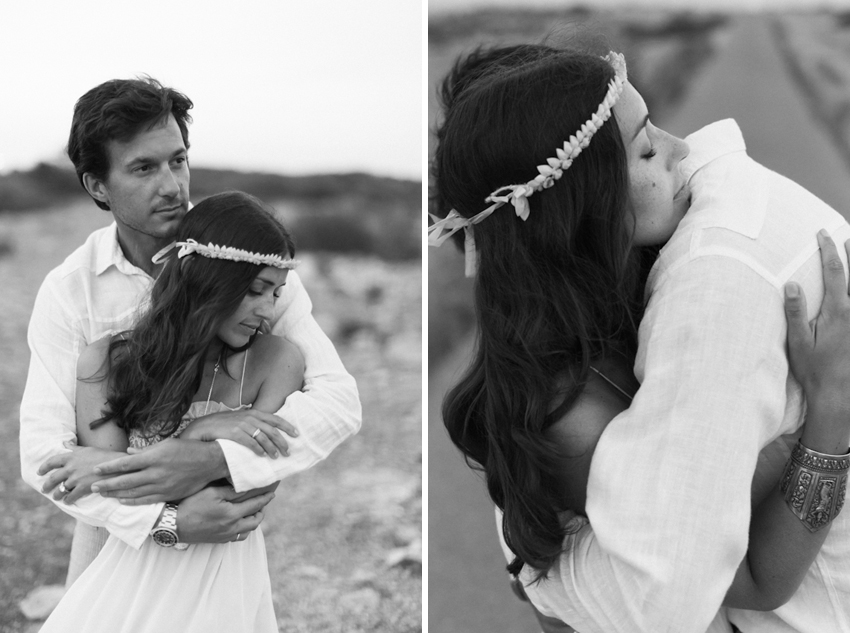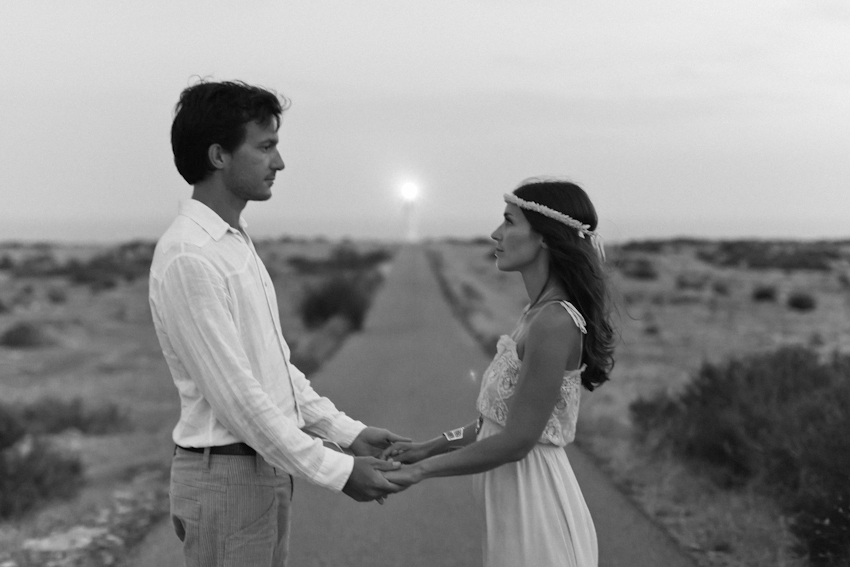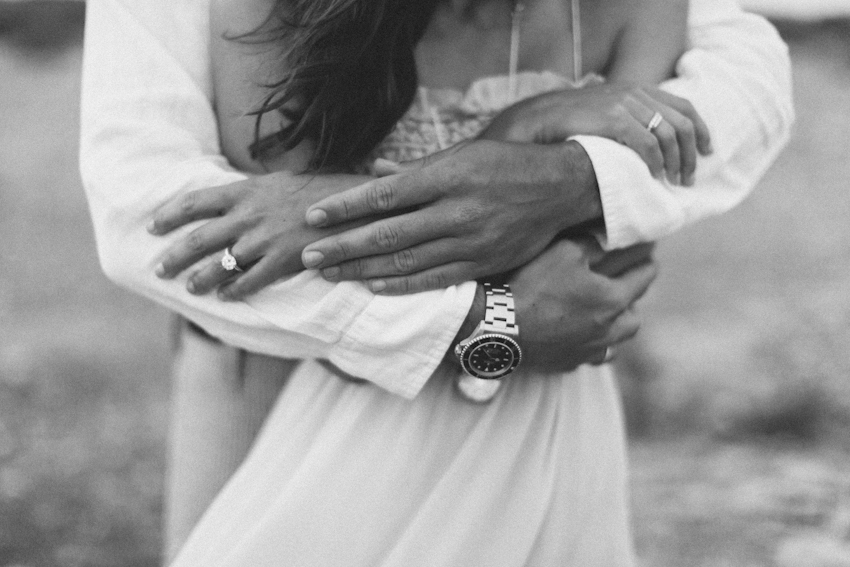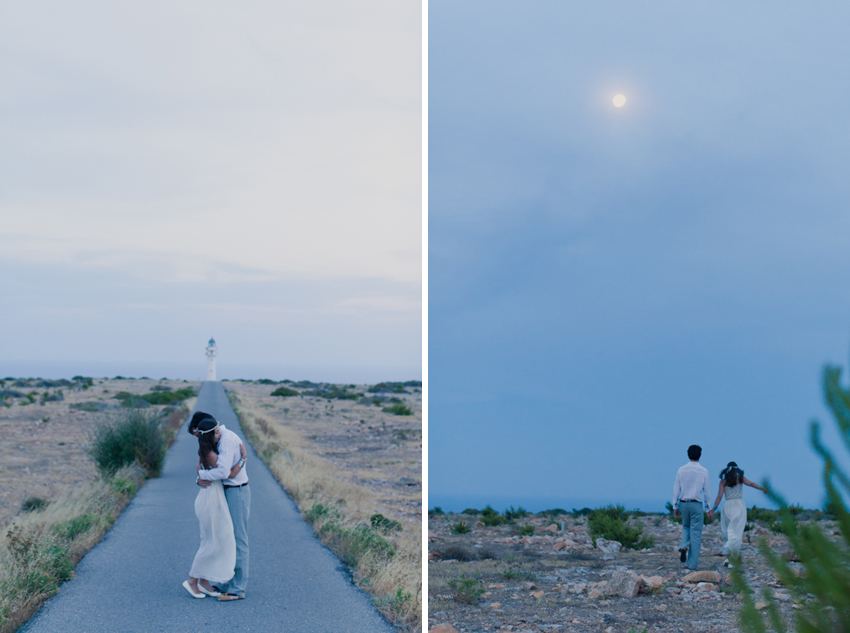 When I first met Tomoko+Romain, a French-American couple from New York, they struck me as such elegant people. After getting to know them and shooting their engagement session in Central Park, I realized they were also incredibly sensitive and romantic souls. They got married at Chateau de Dangu, a beautiful estate in the countryside between Paris and Normandy. Knowing Tomoko, who is a beauty editor for a fashion magazine, and chatting about their wedding plans, I imagined their big day was going to look as lovely and stylish as she is. And it was! But what really touched me was how friendly and sensitive they both are, and how much they trusted me to capture their big day. All their international friends and families came together to celebrate, and as a French-American myself, it was fun and moving to capture this mix of cultures and traditions. During the cocktail hour, the entire wedding party – led by the French family – broke into a surprise choreographed dance… and the fun continued throughout the night!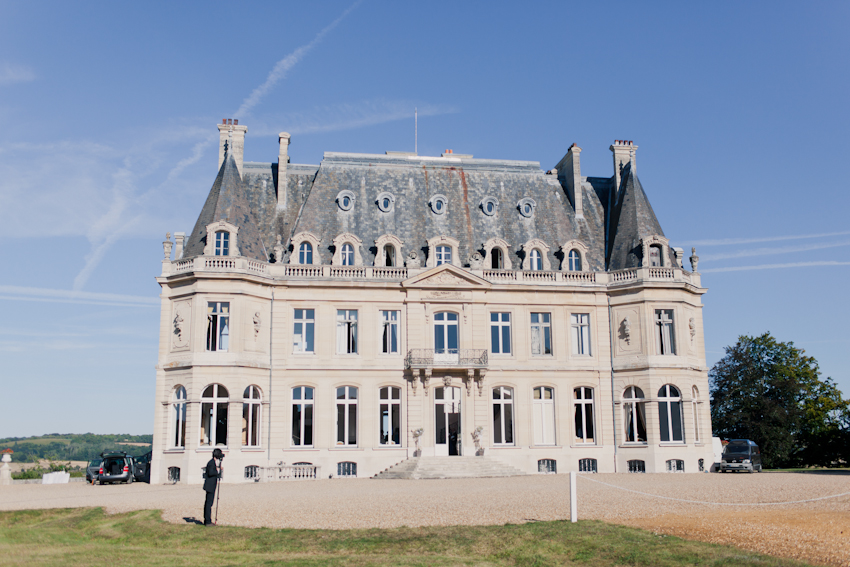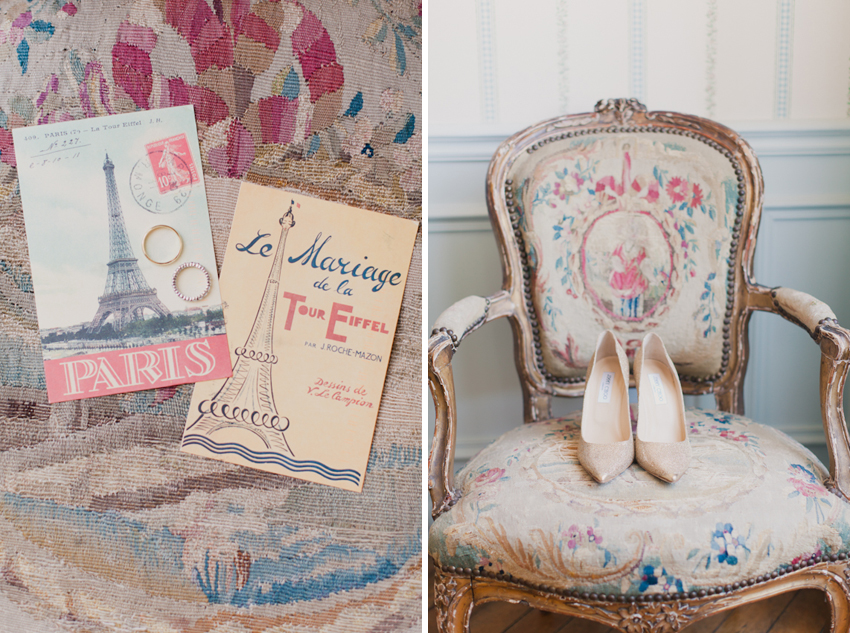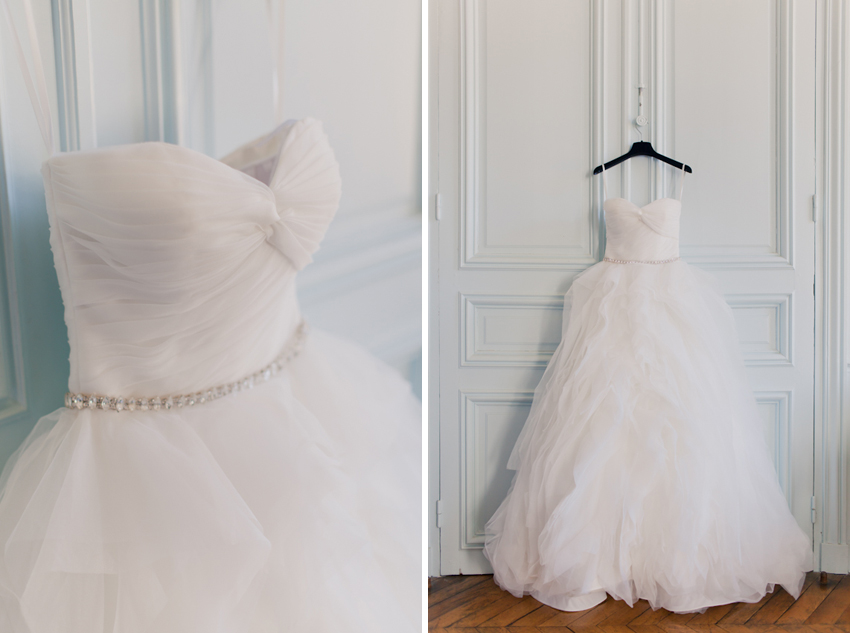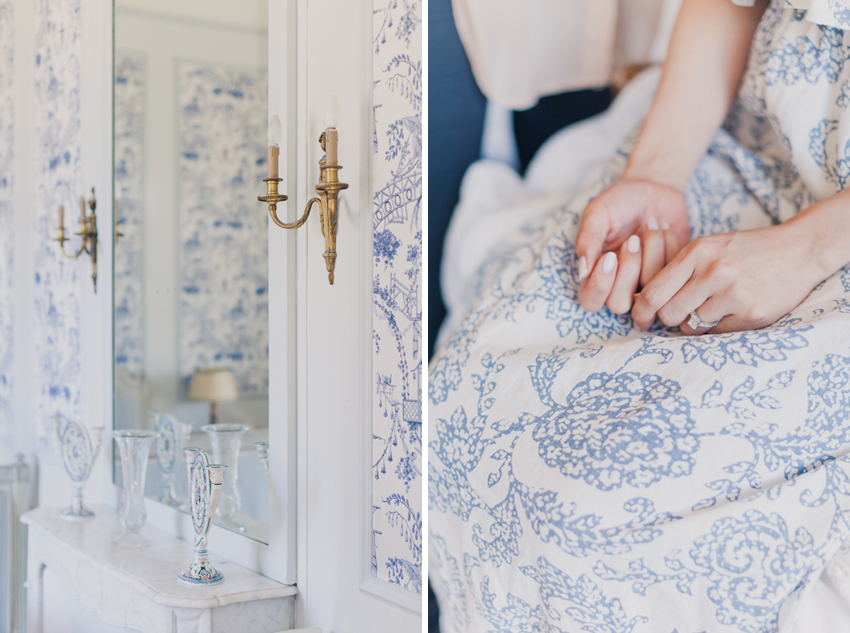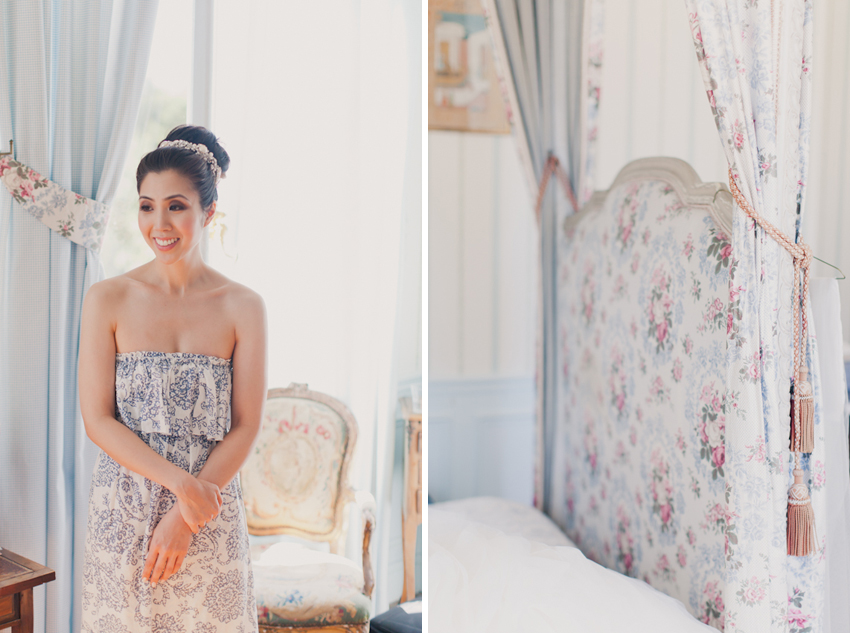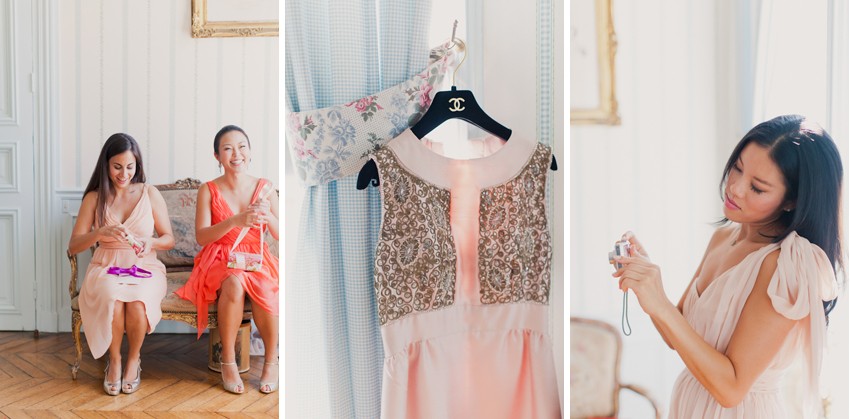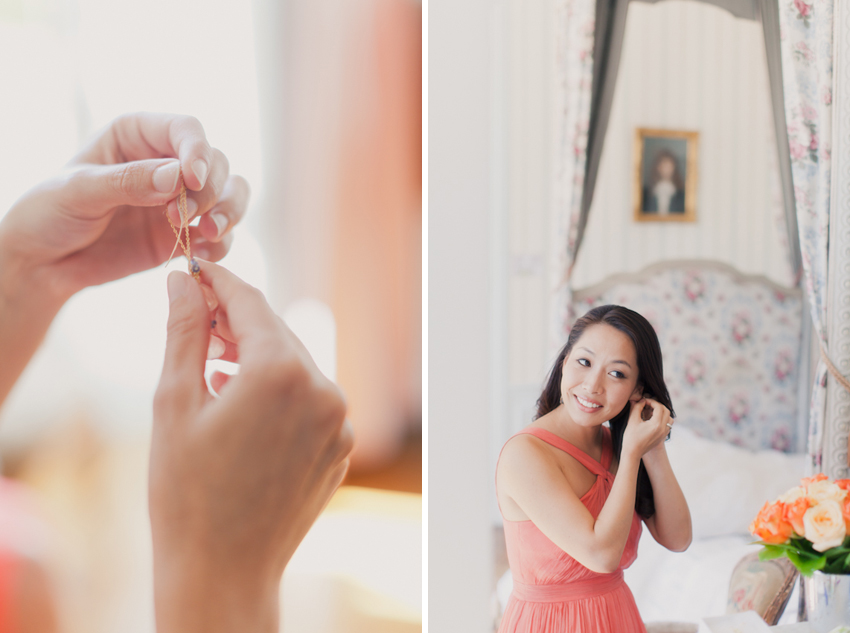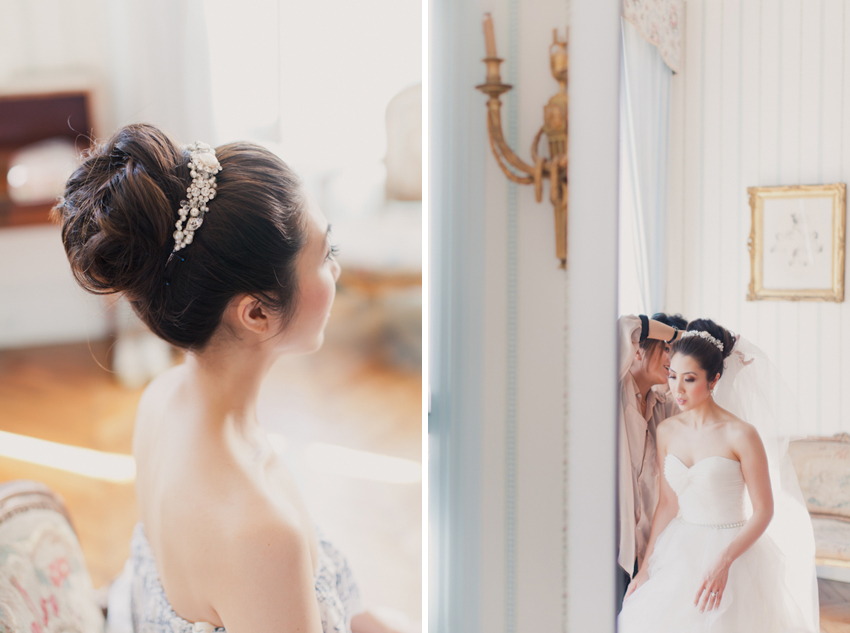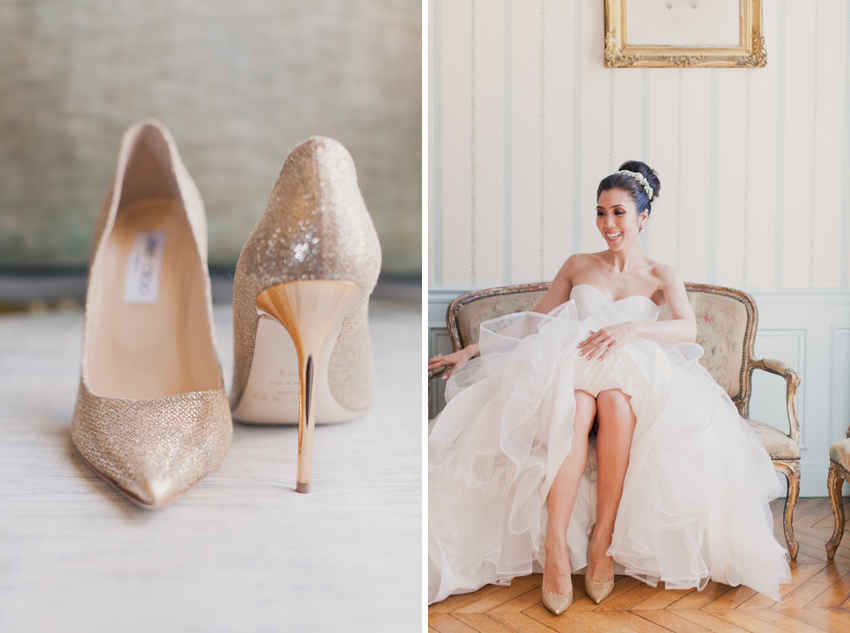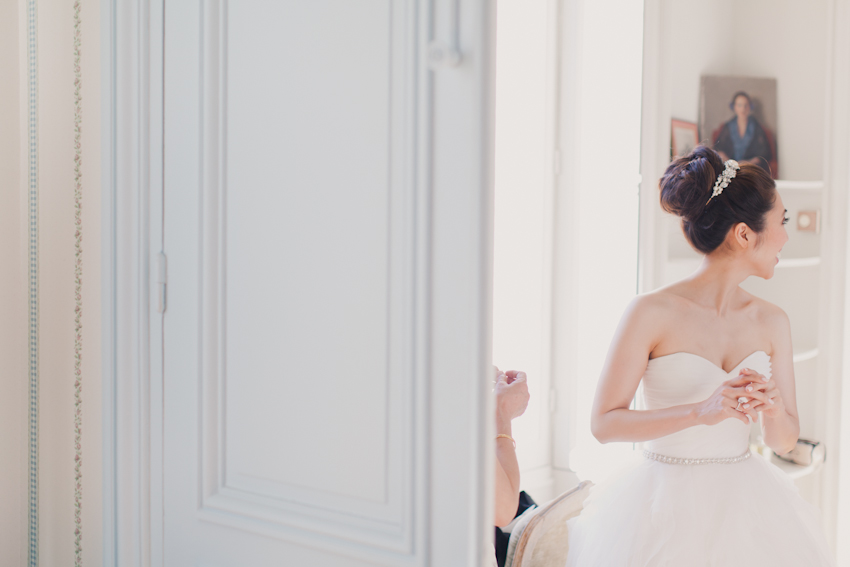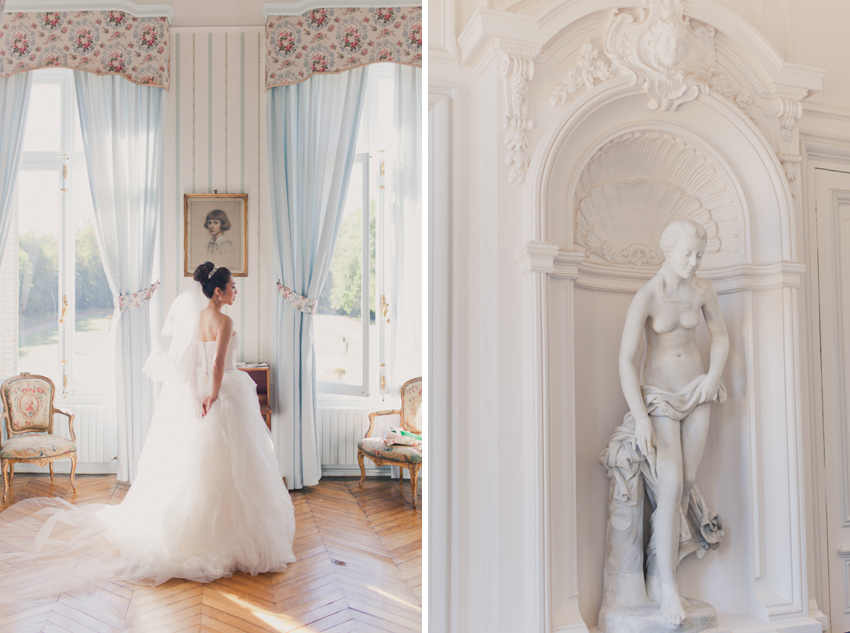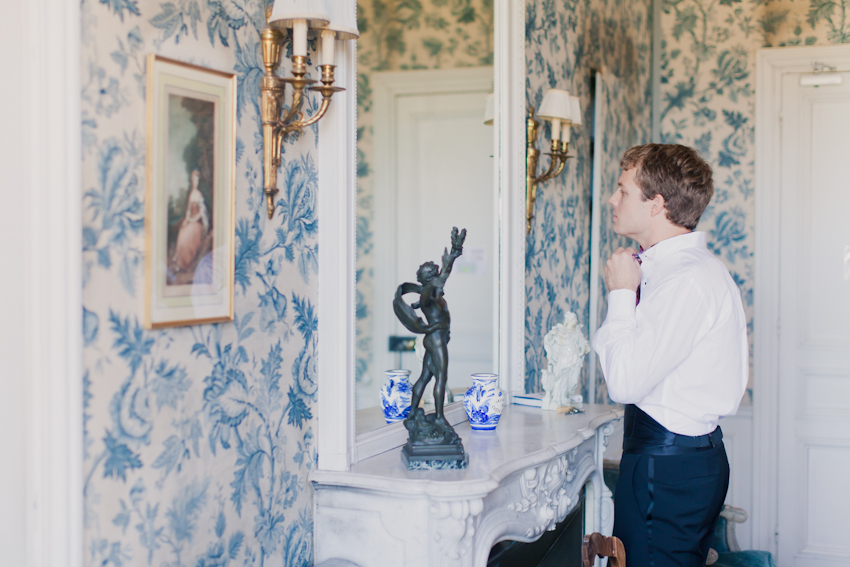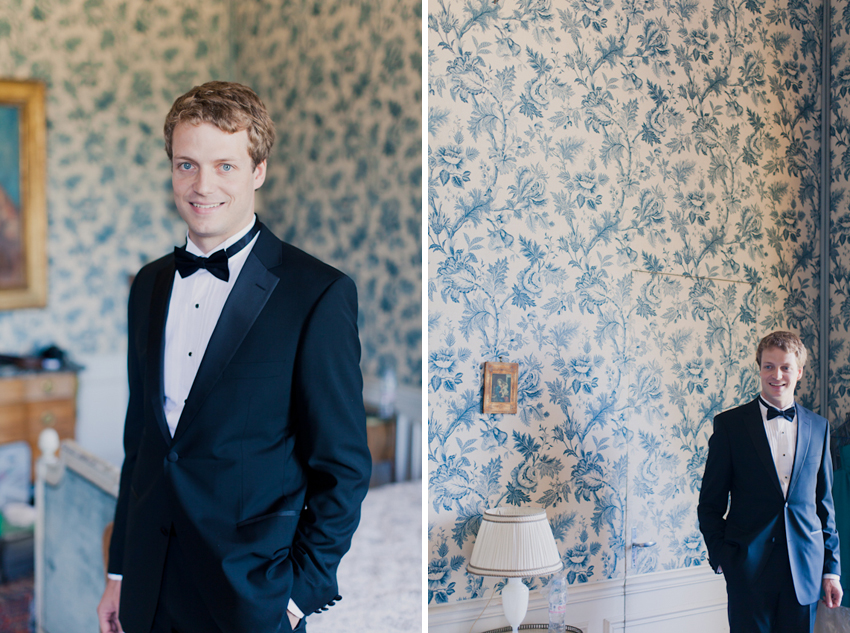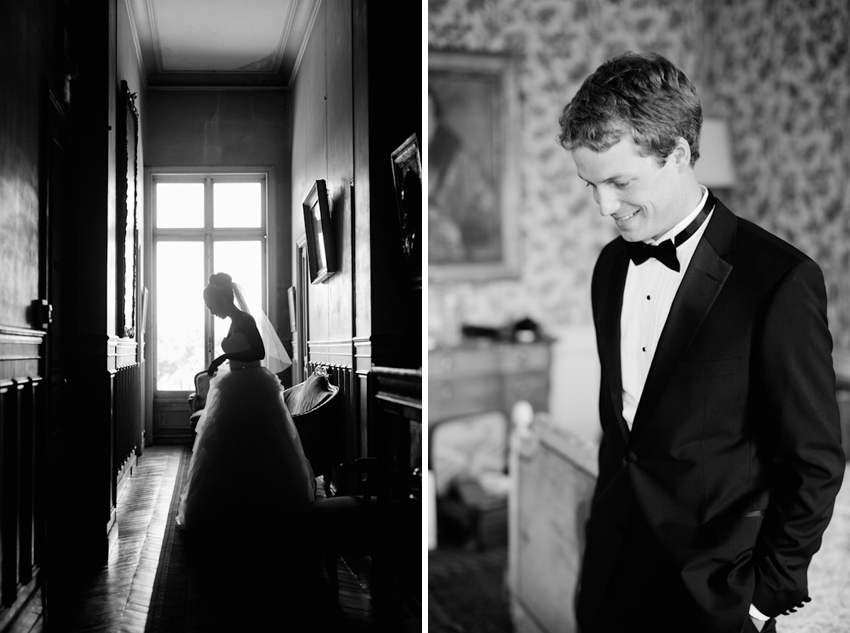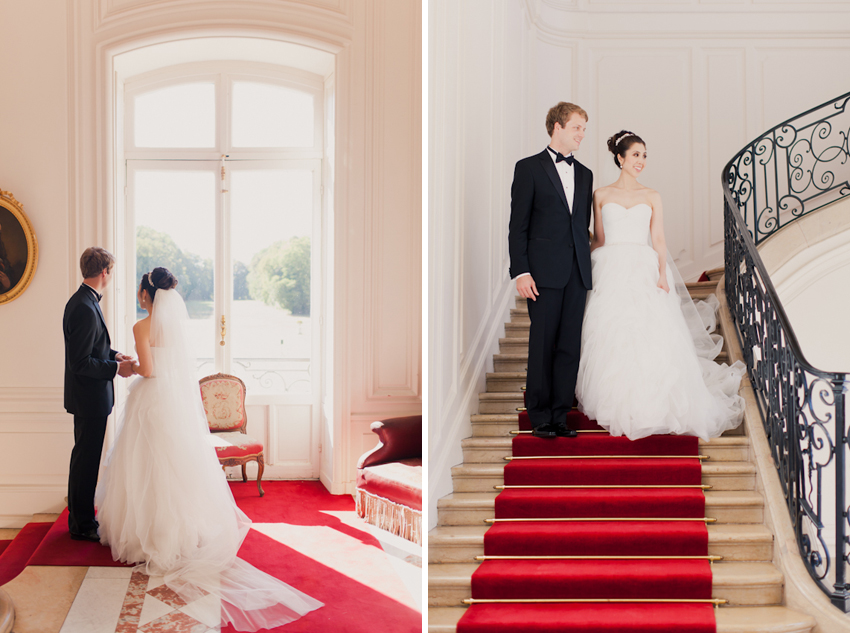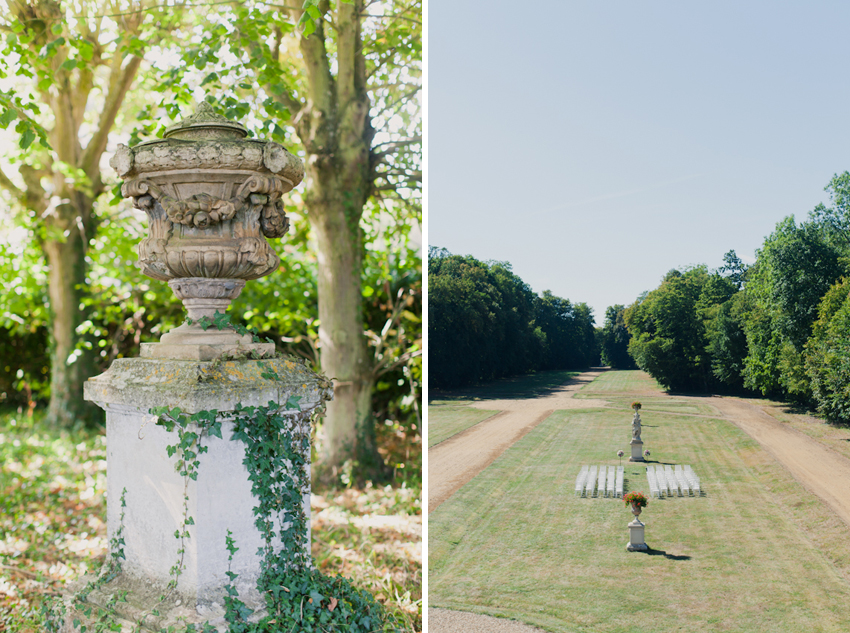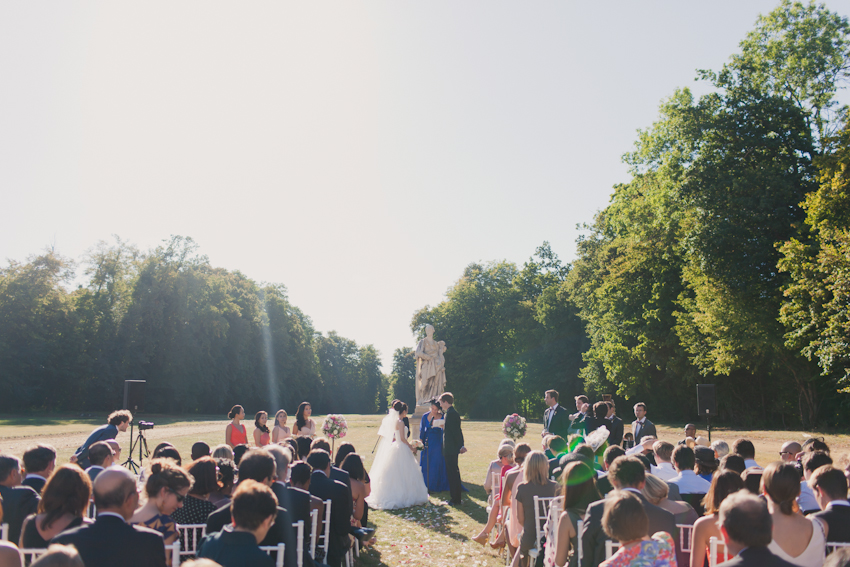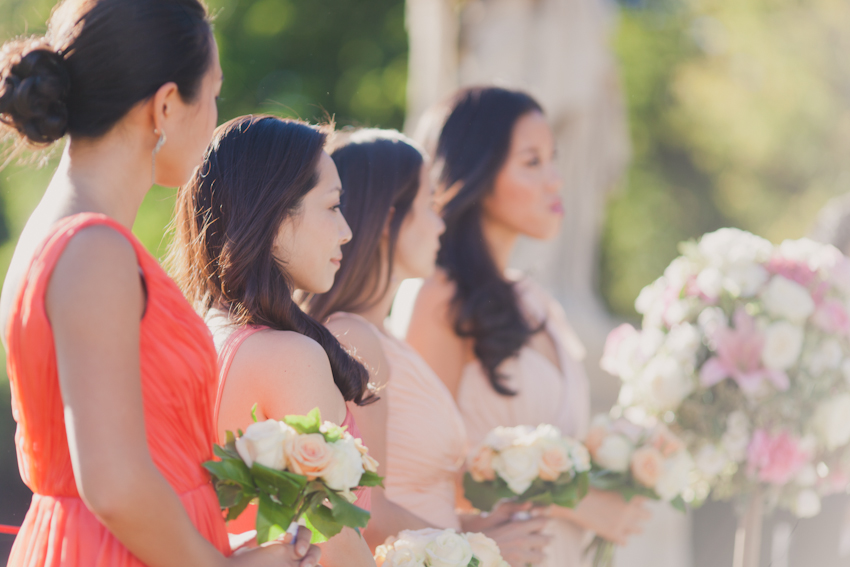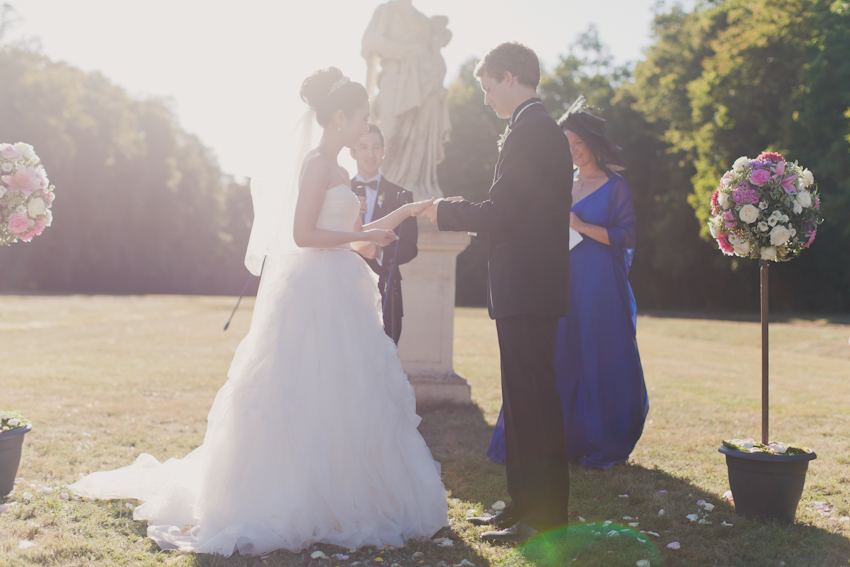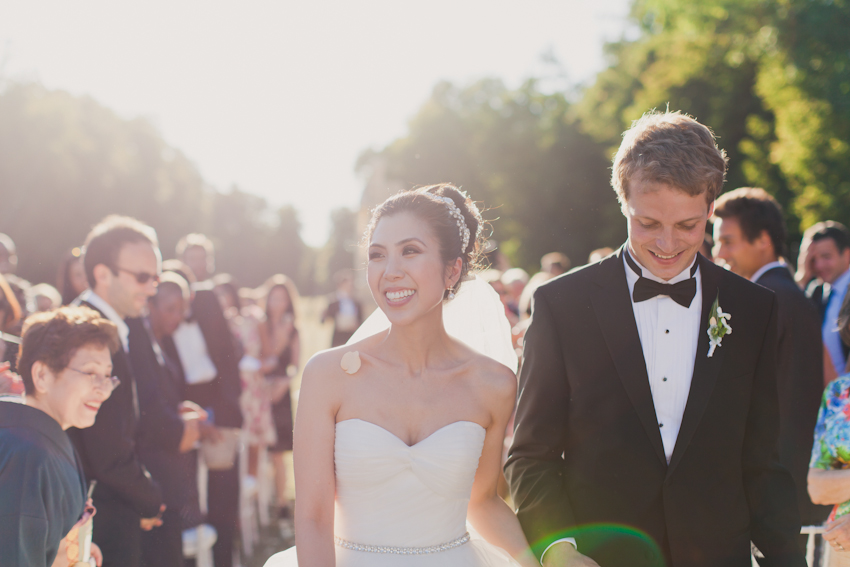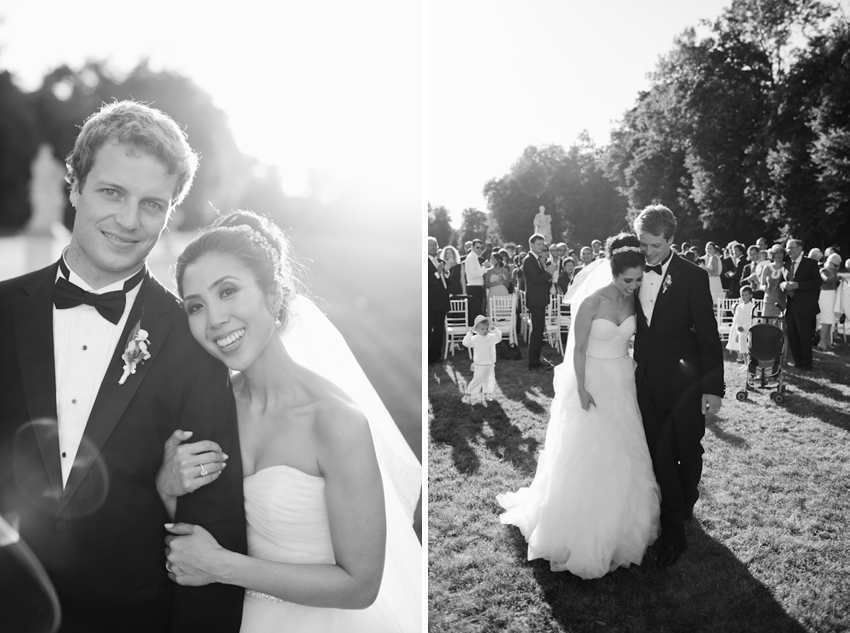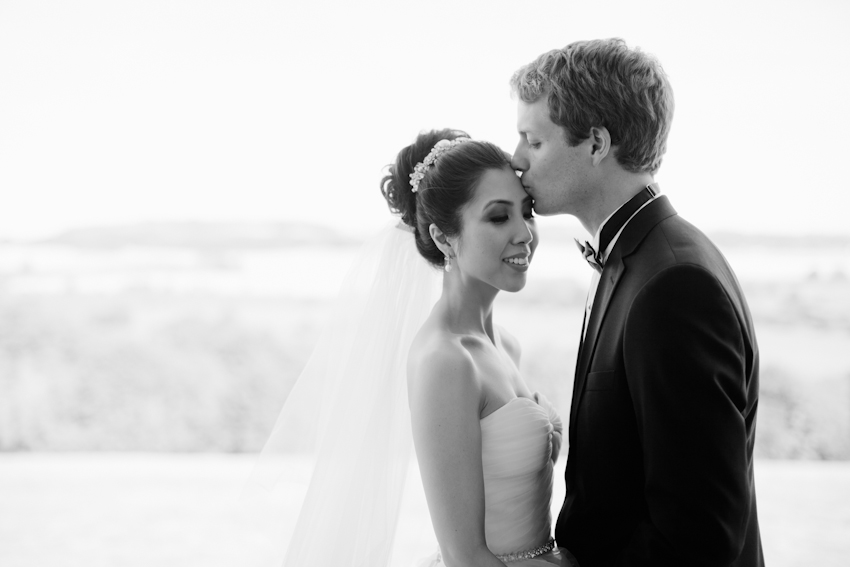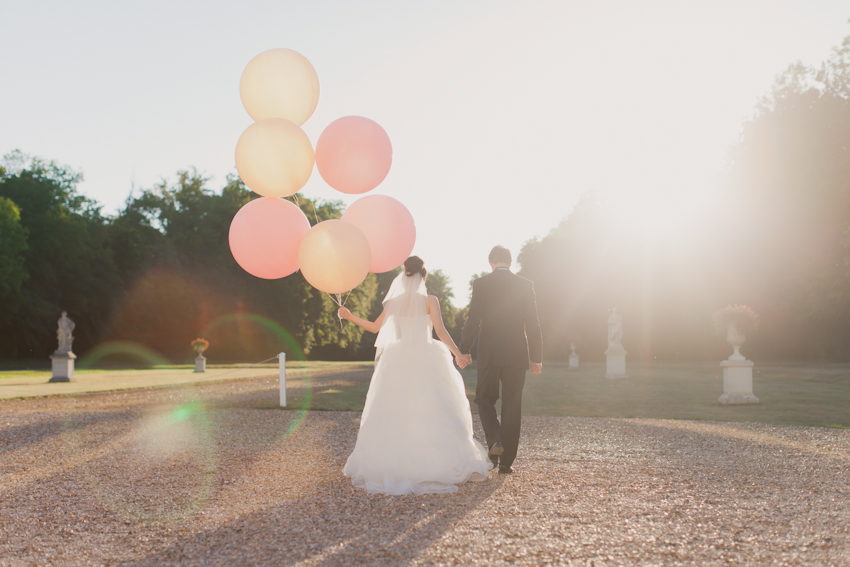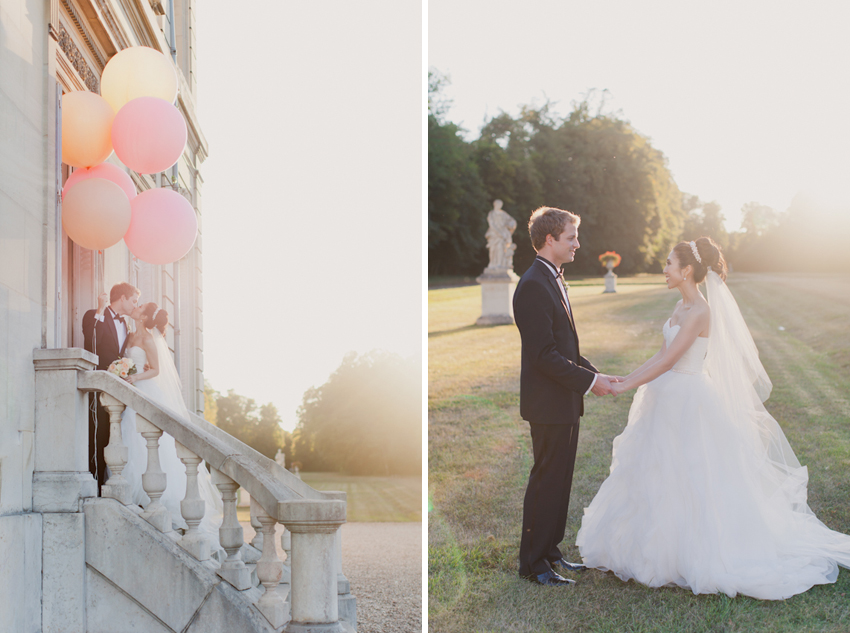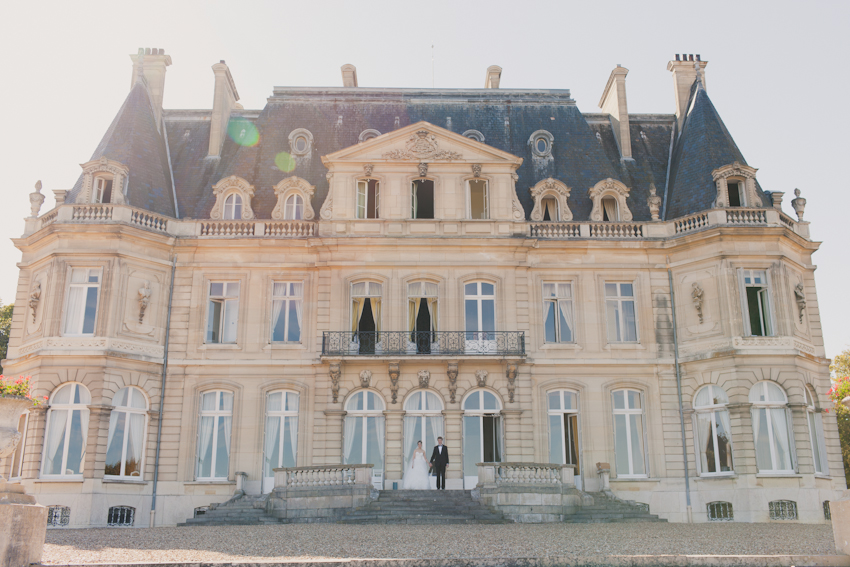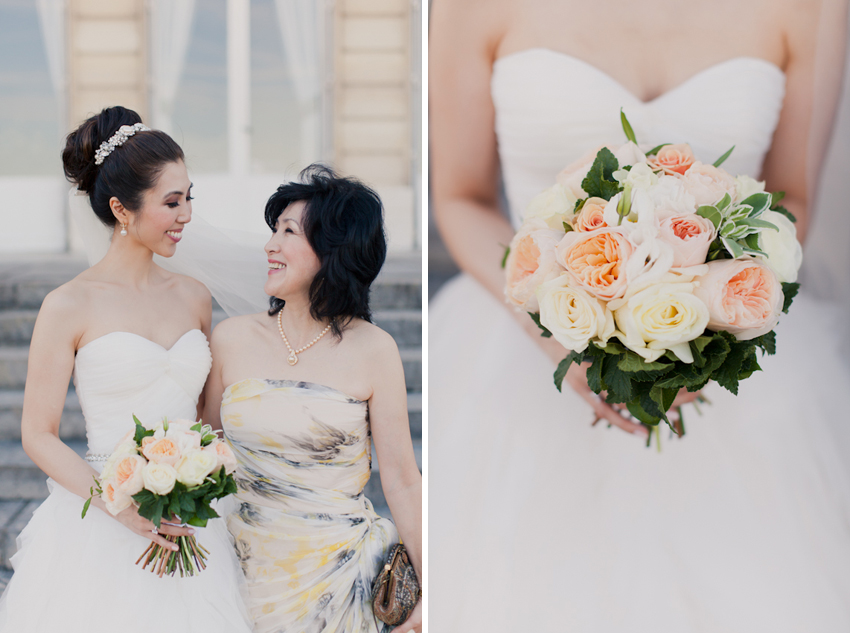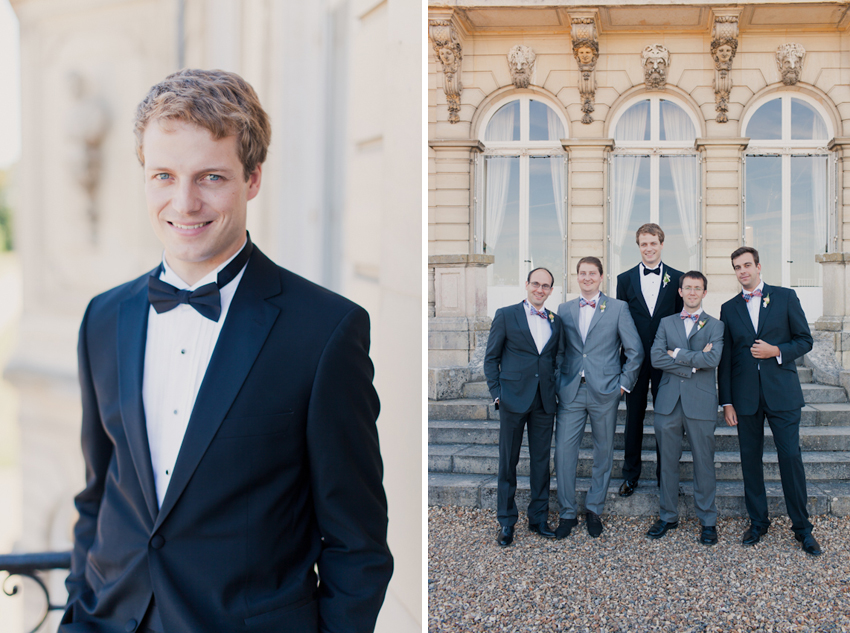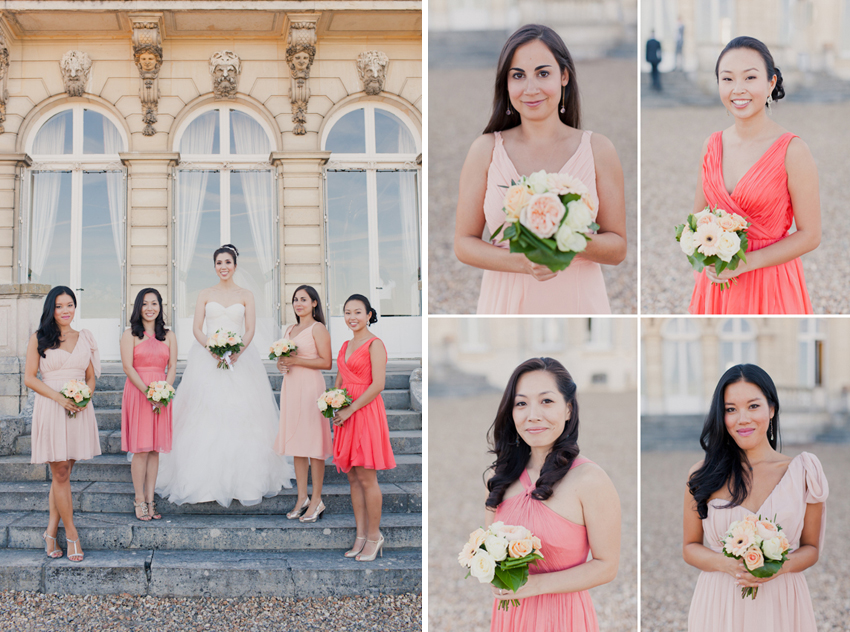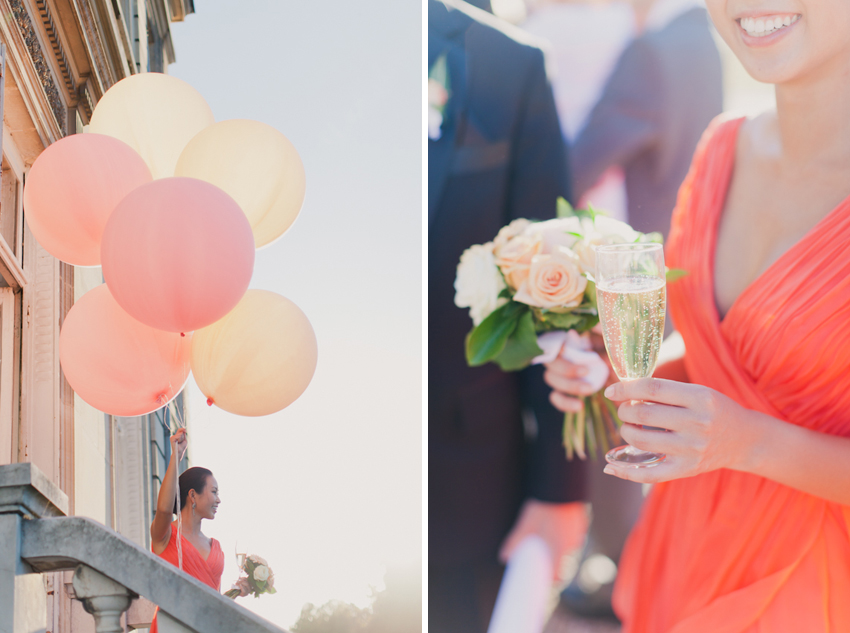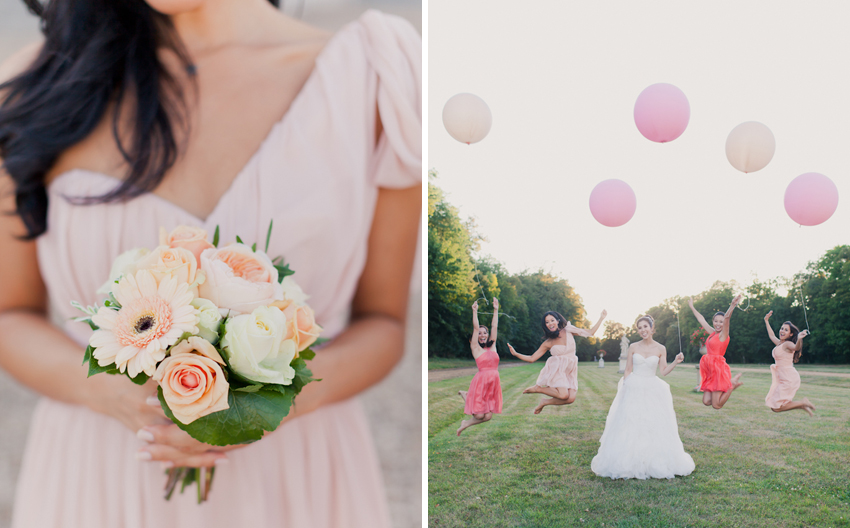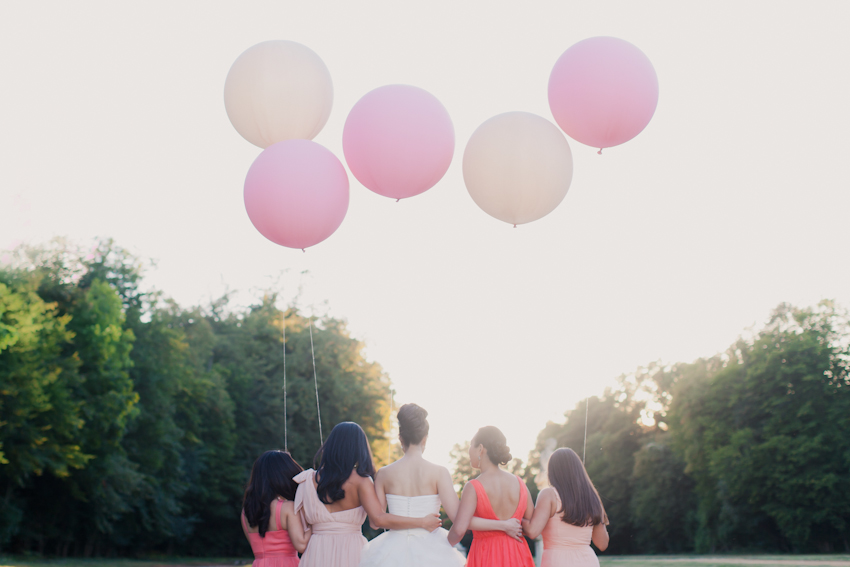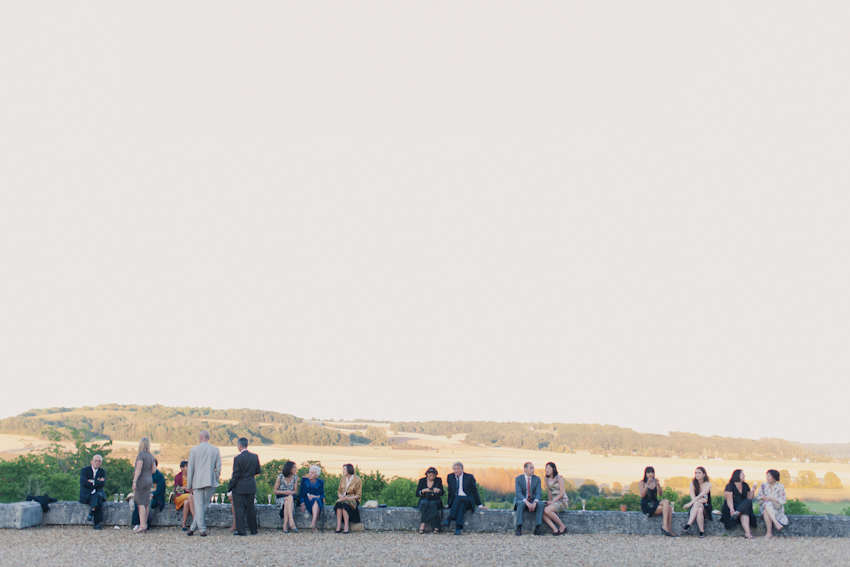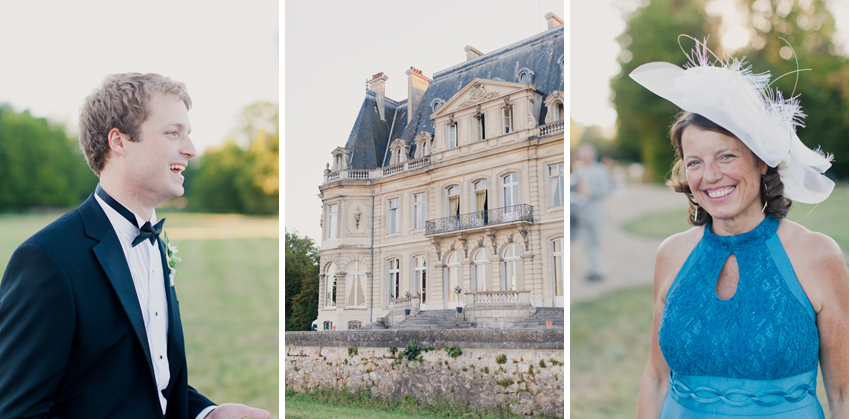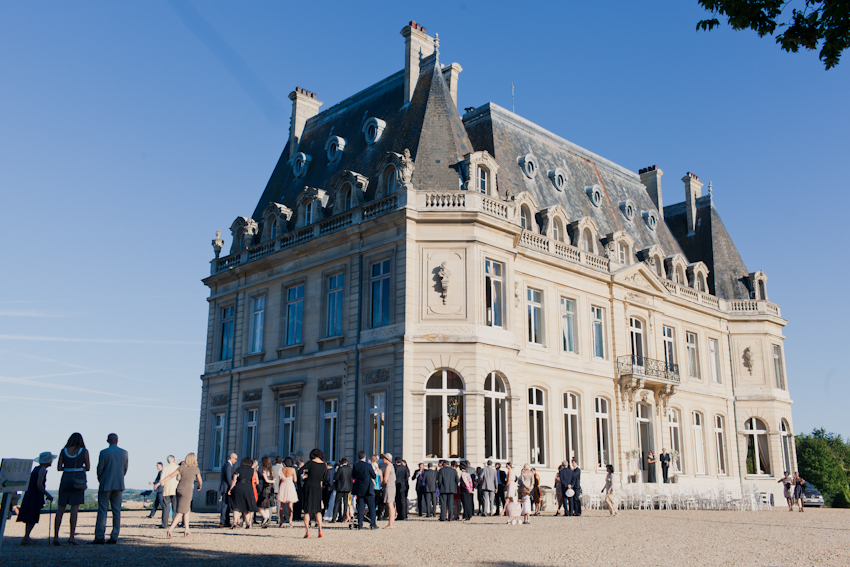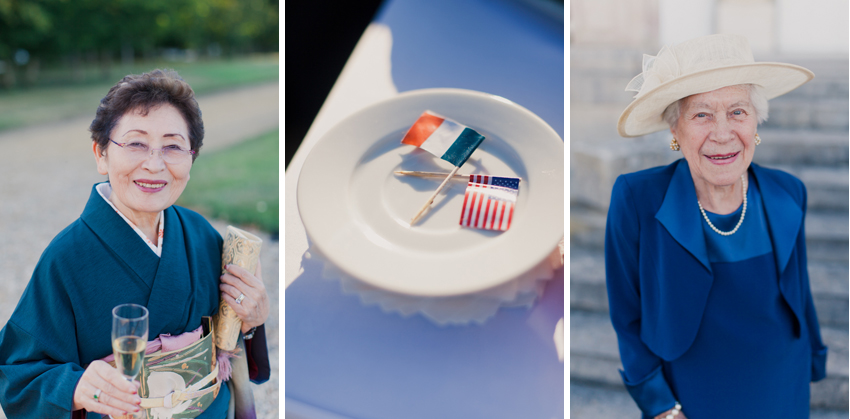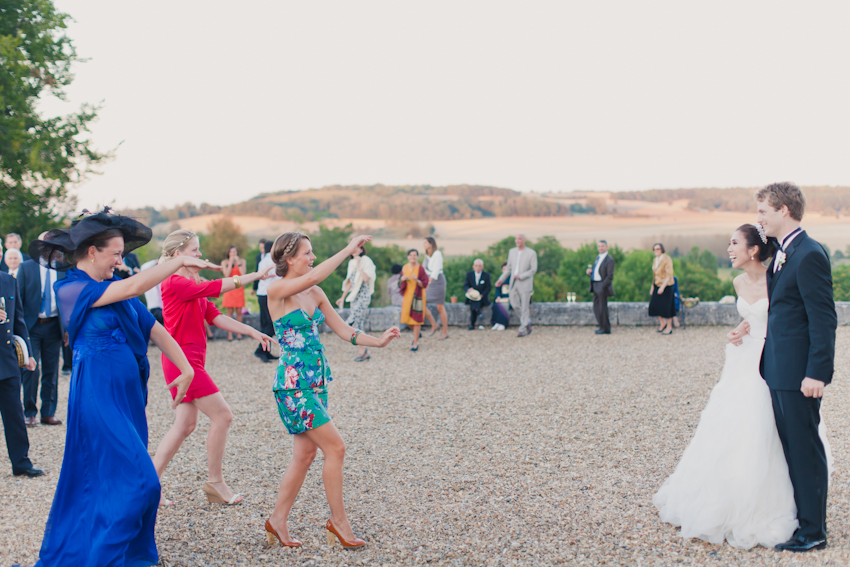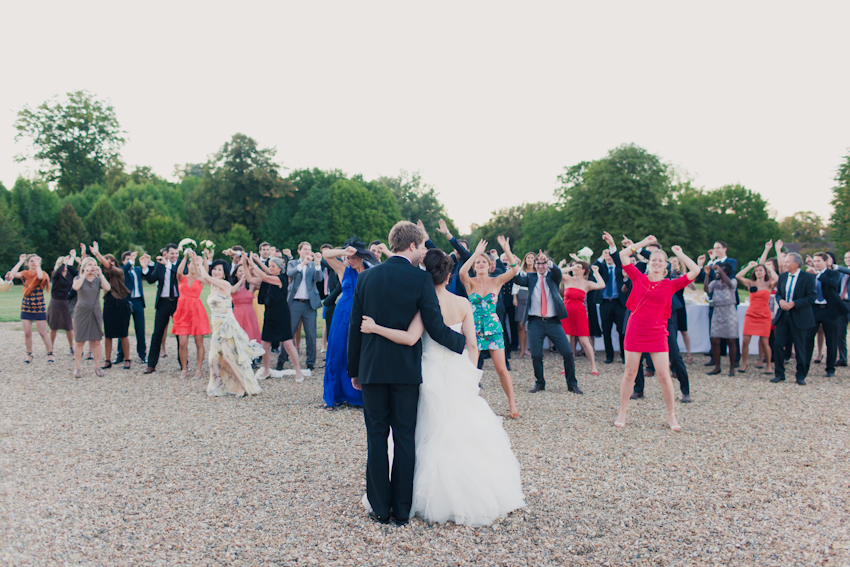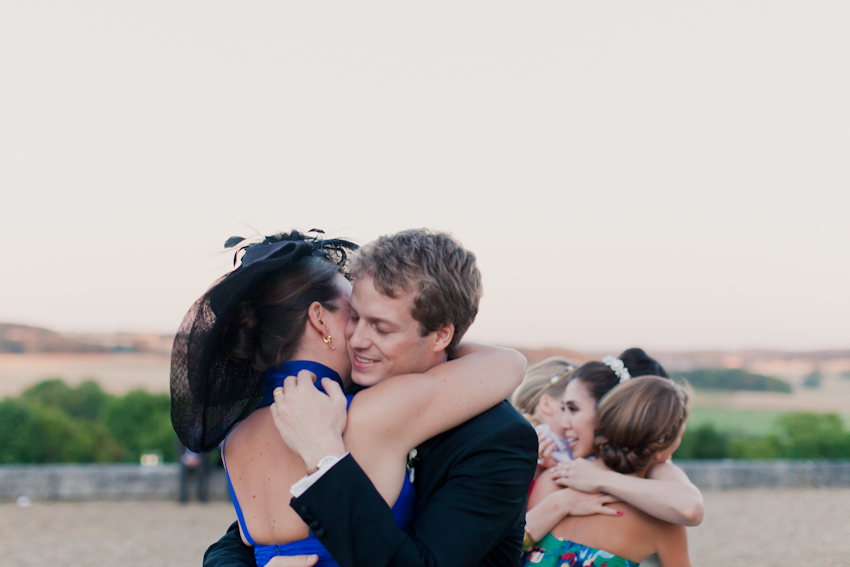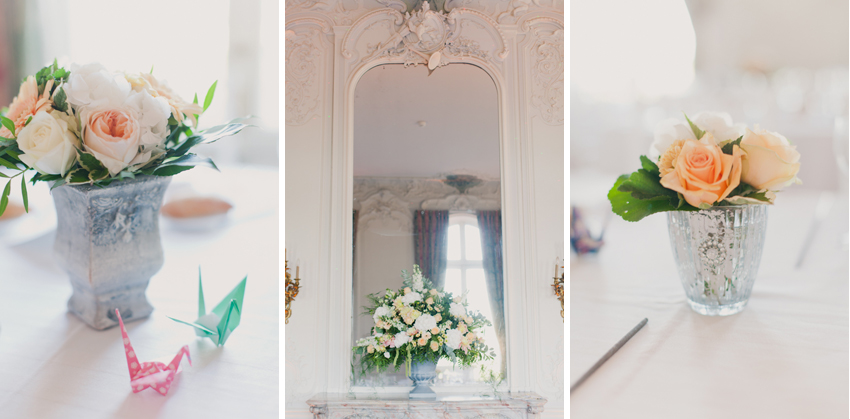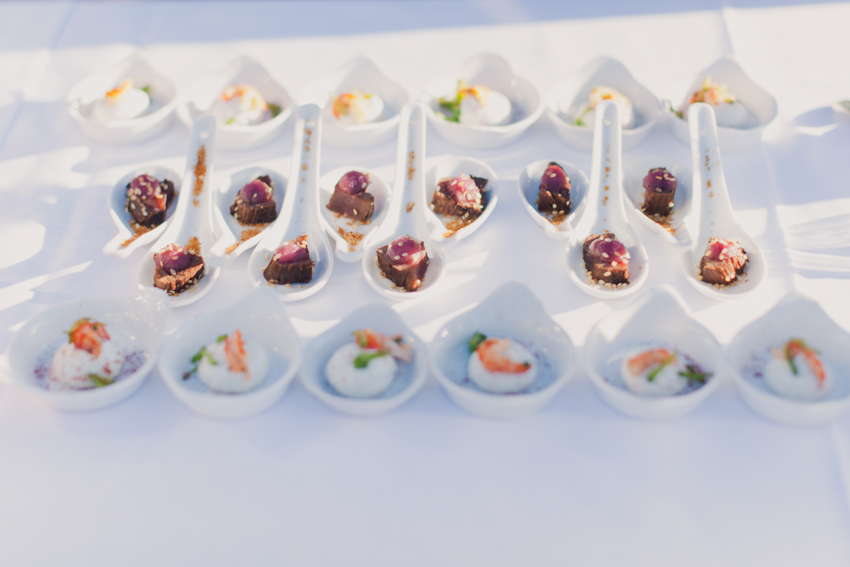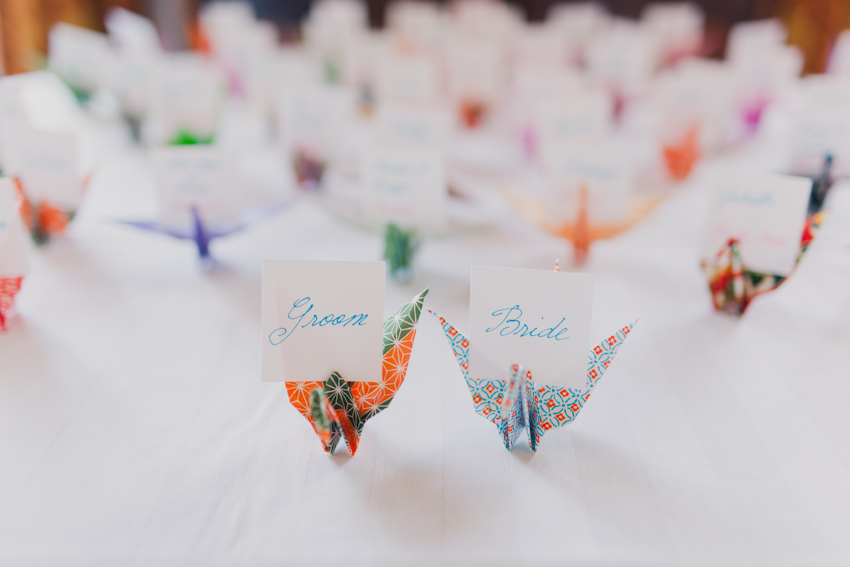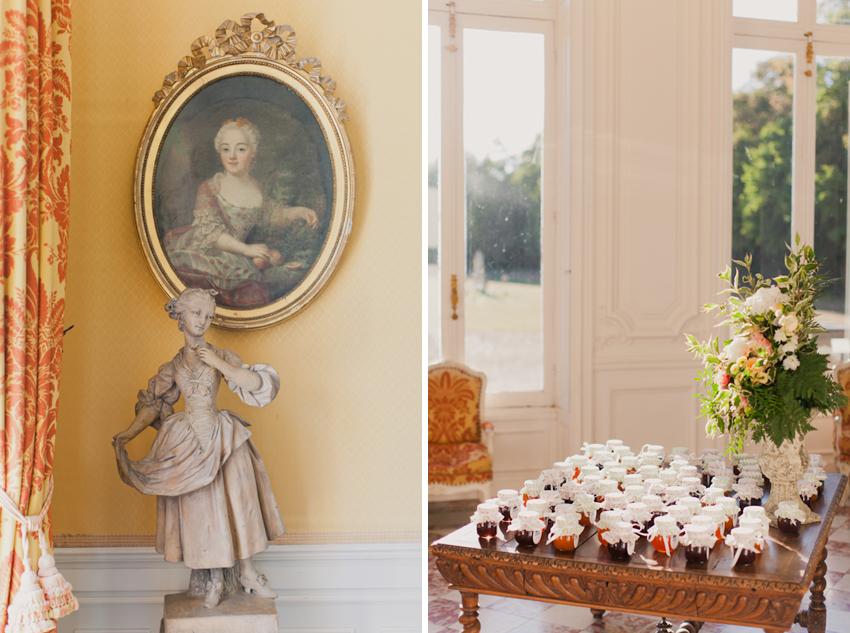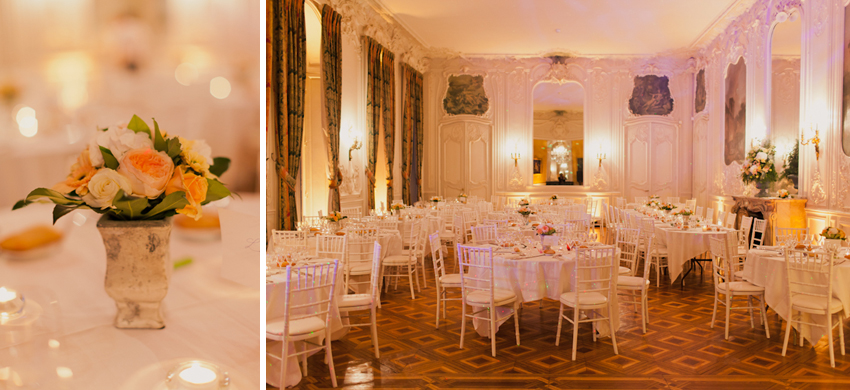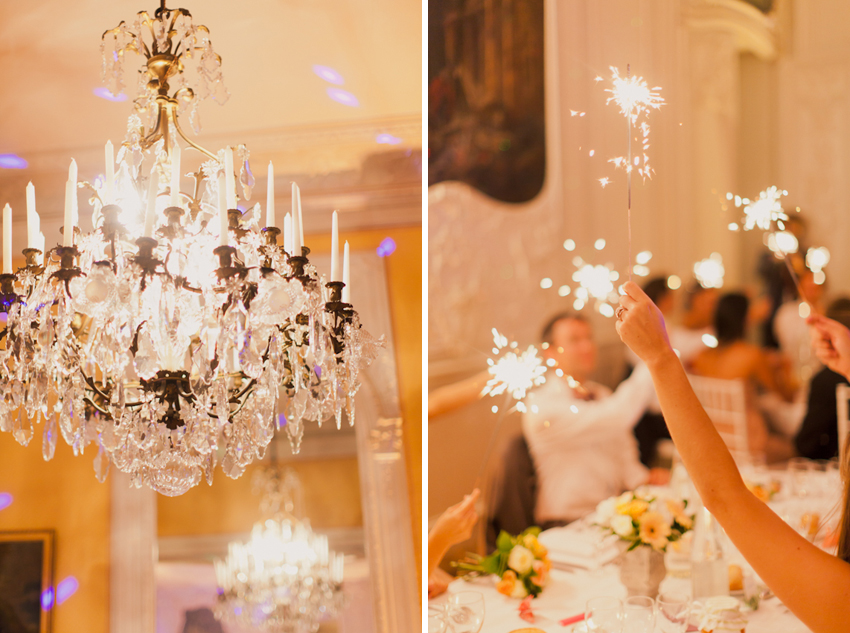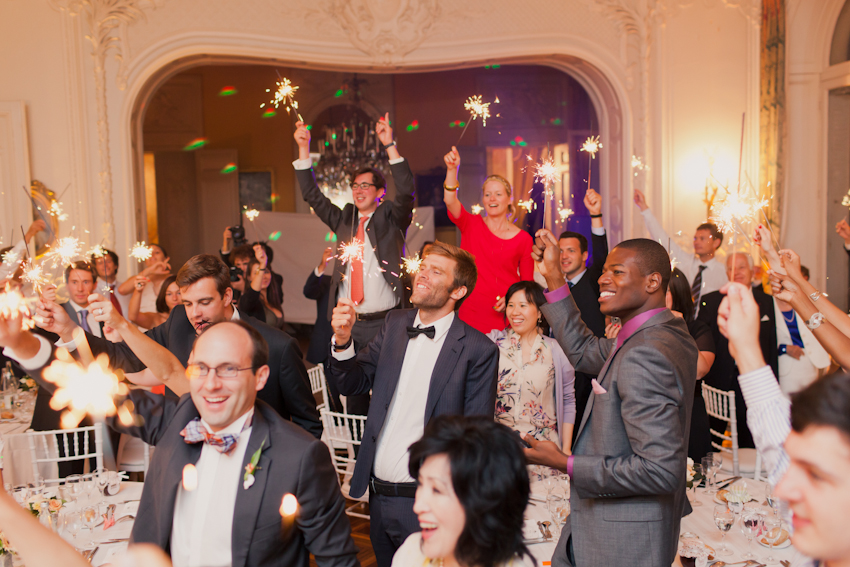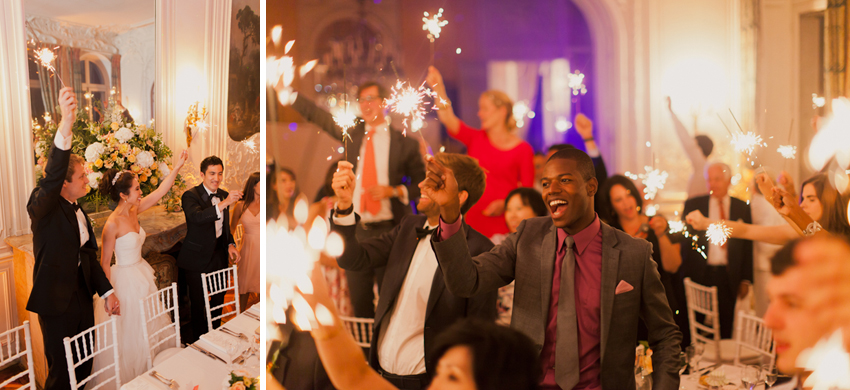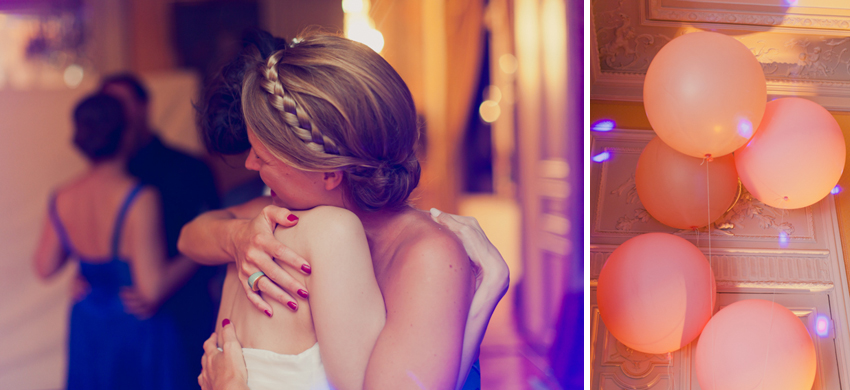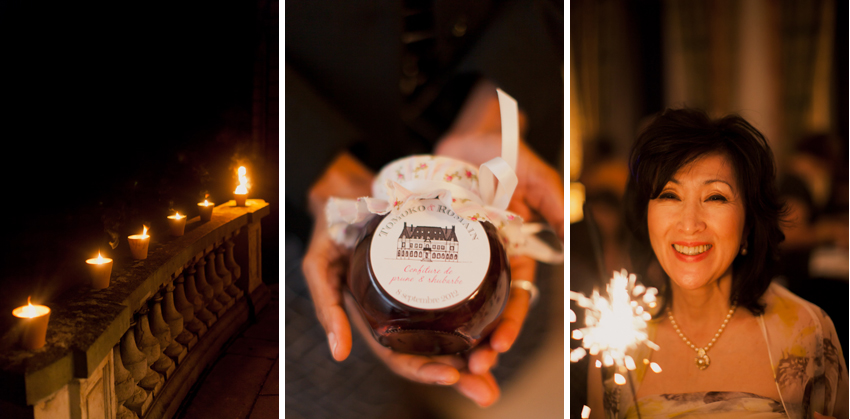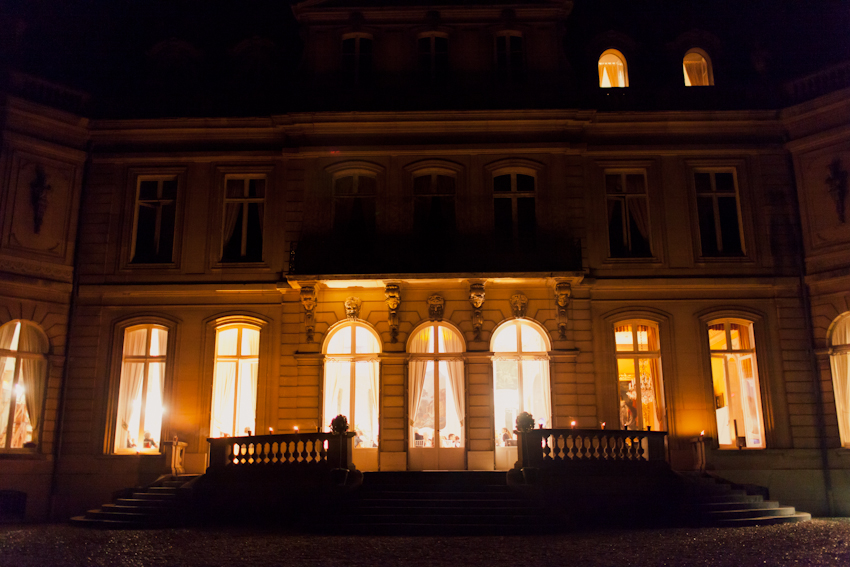 Hilary+Kyle were married at Public in Nolita, one of my favorite neighborhoods in Manhattan. I loved shooting their engagement session in Brooklyn earlier this year and had just as much fun capturing their big day. These two are kind, sweet and stylish, and their wedding reflected their personalities so well.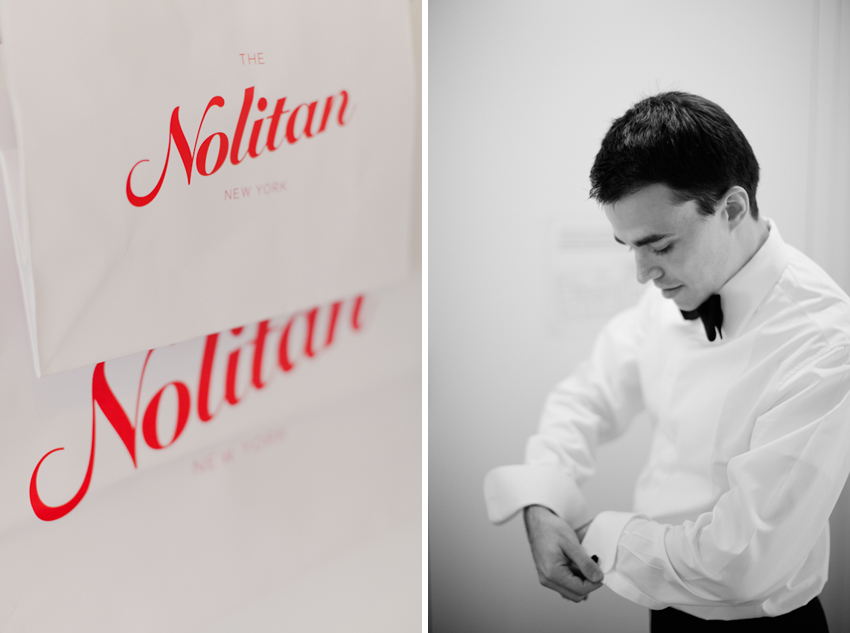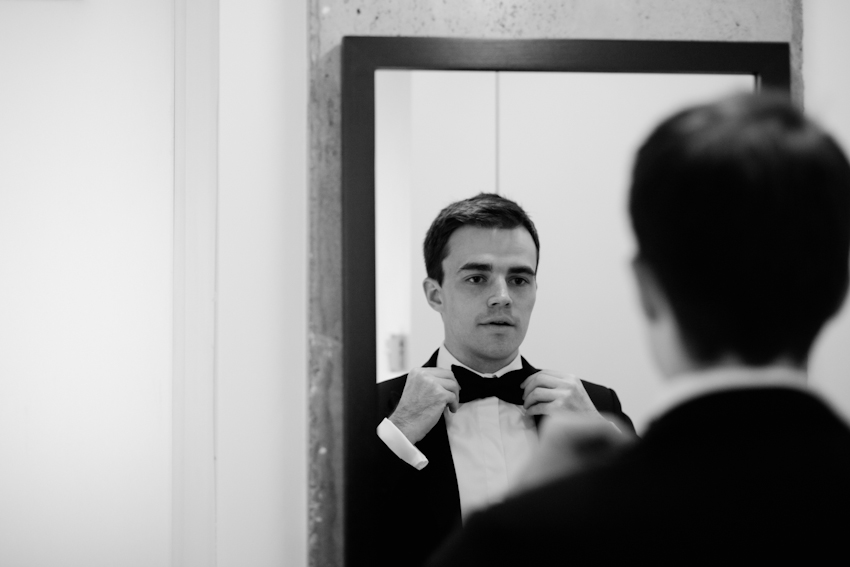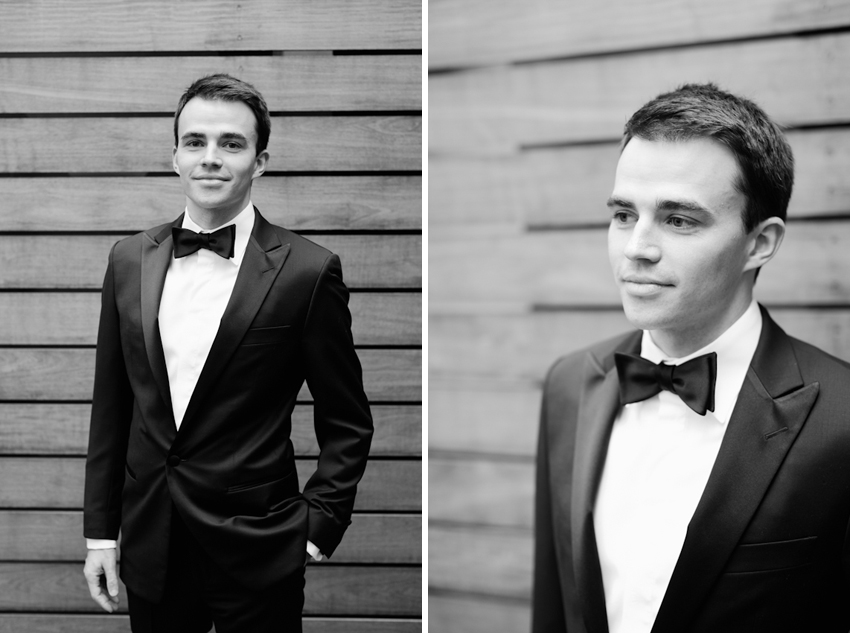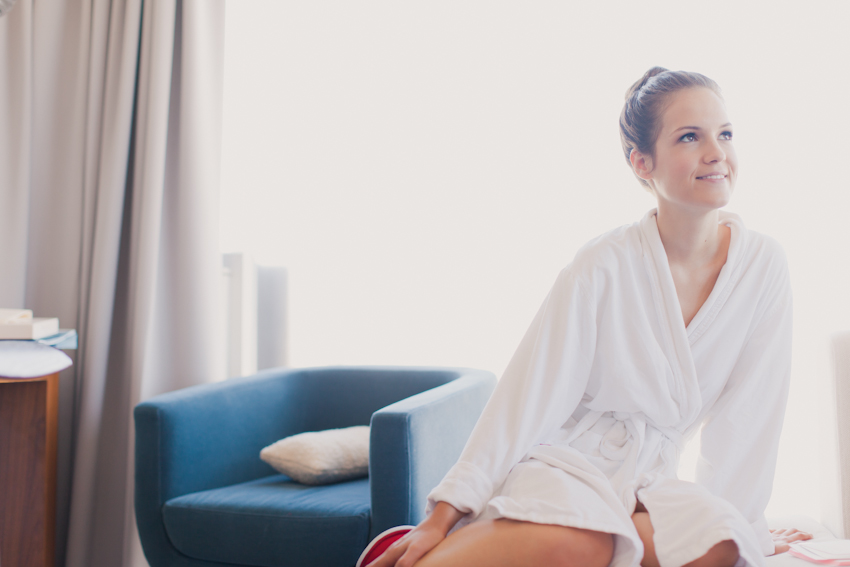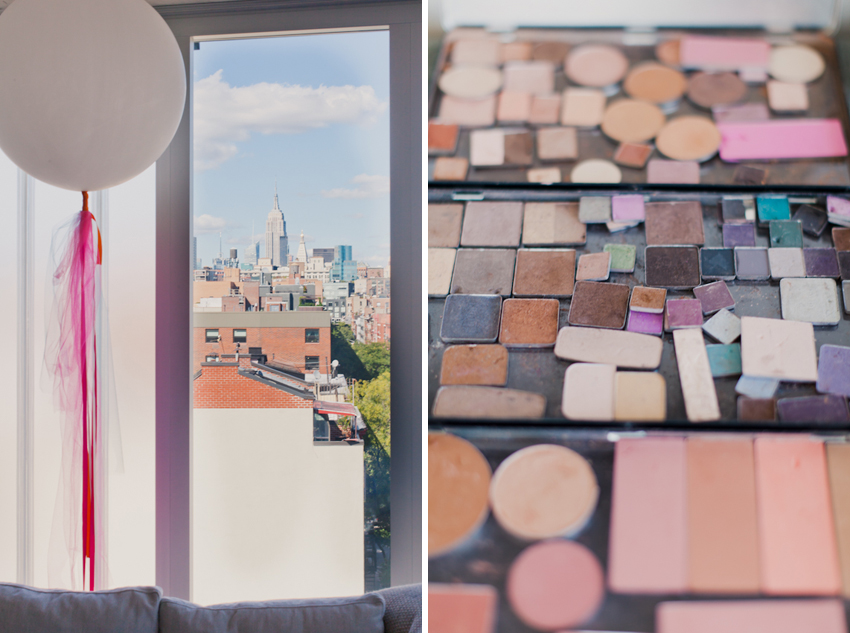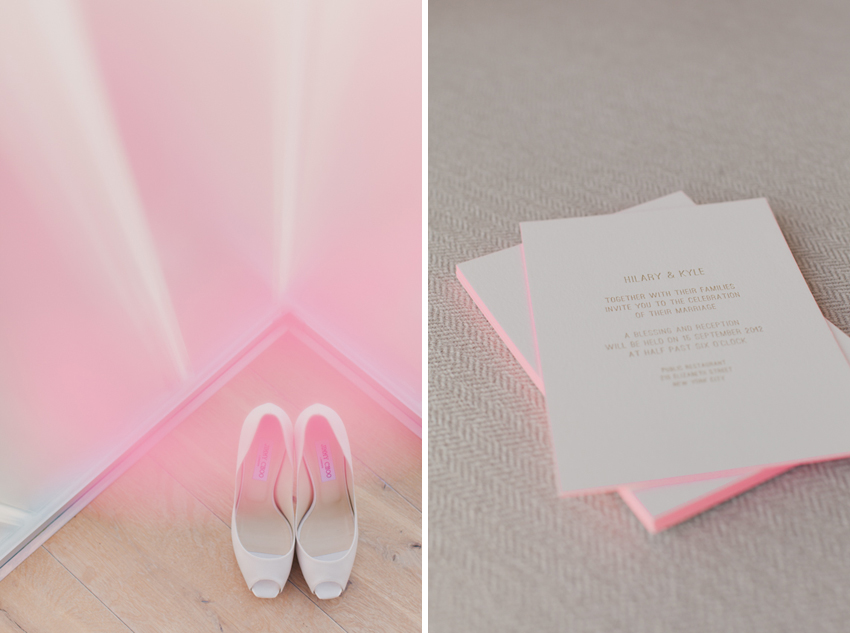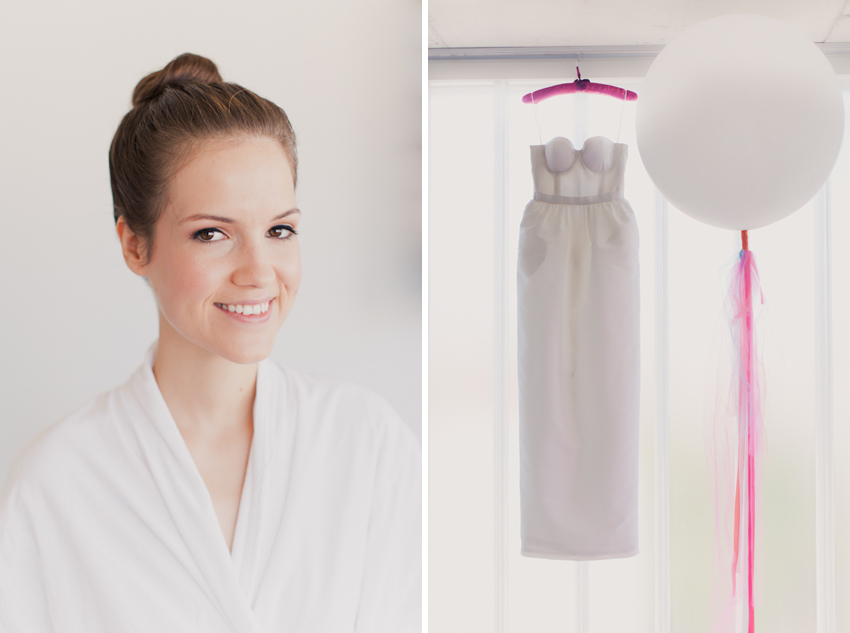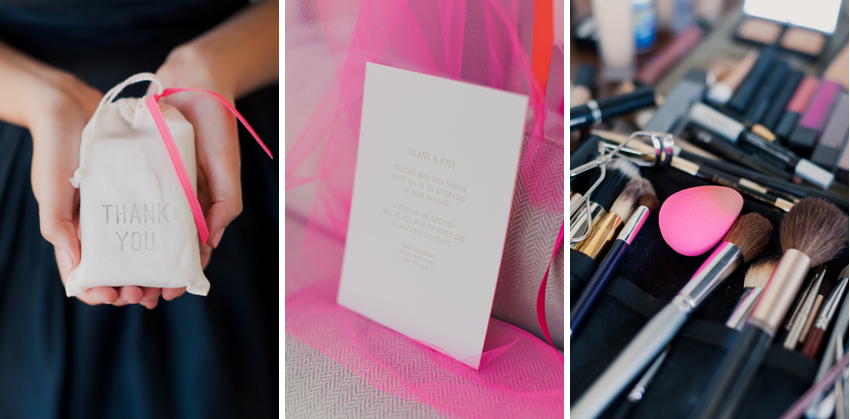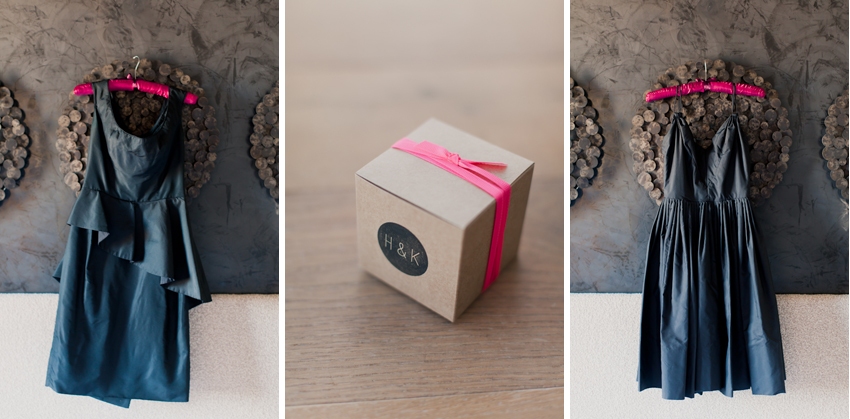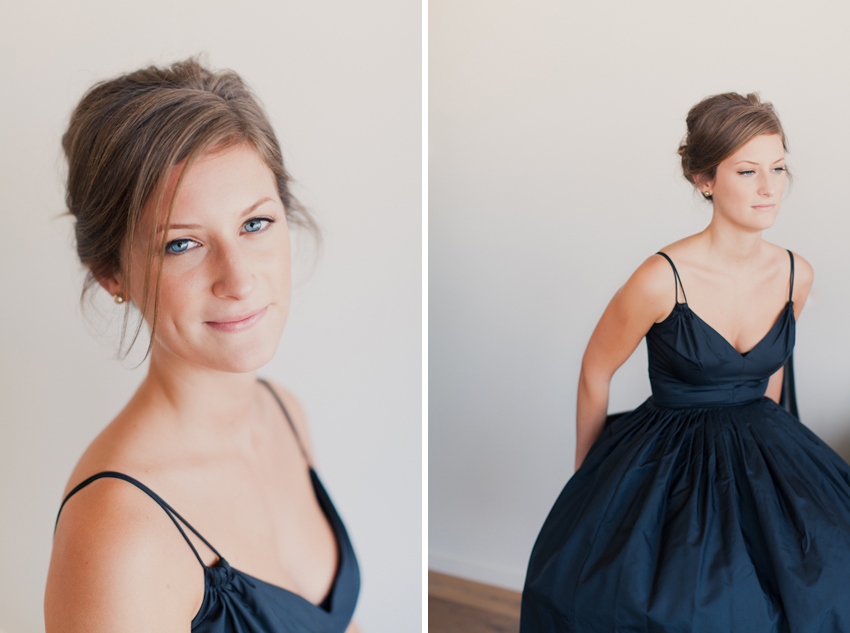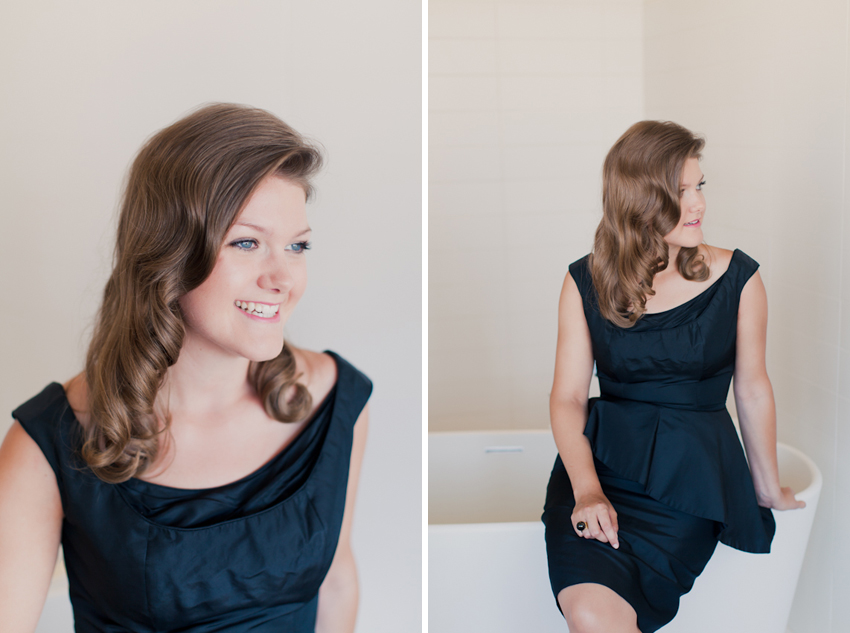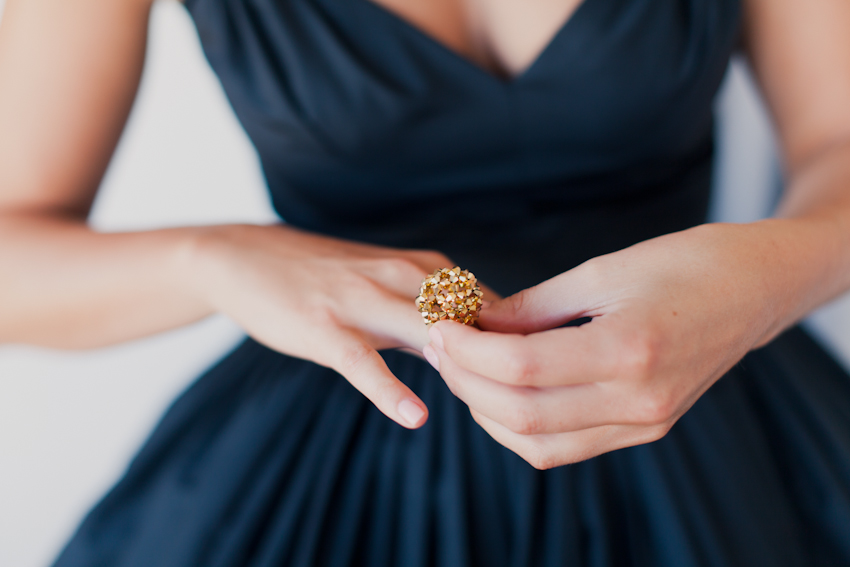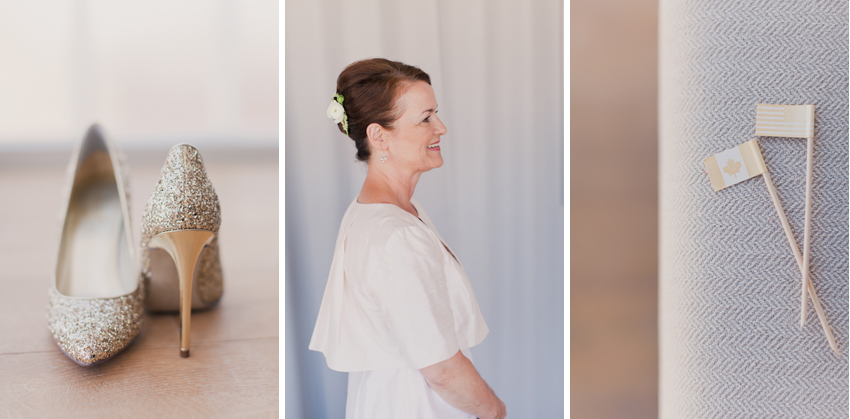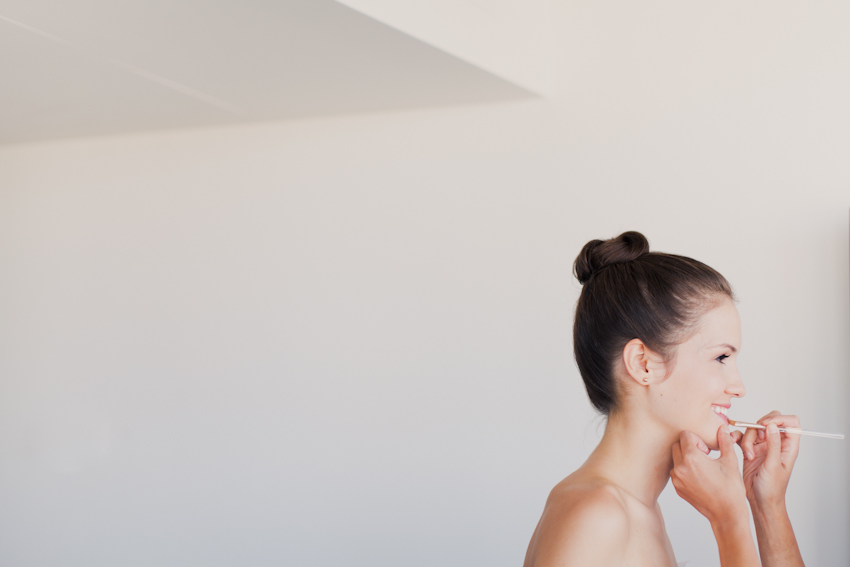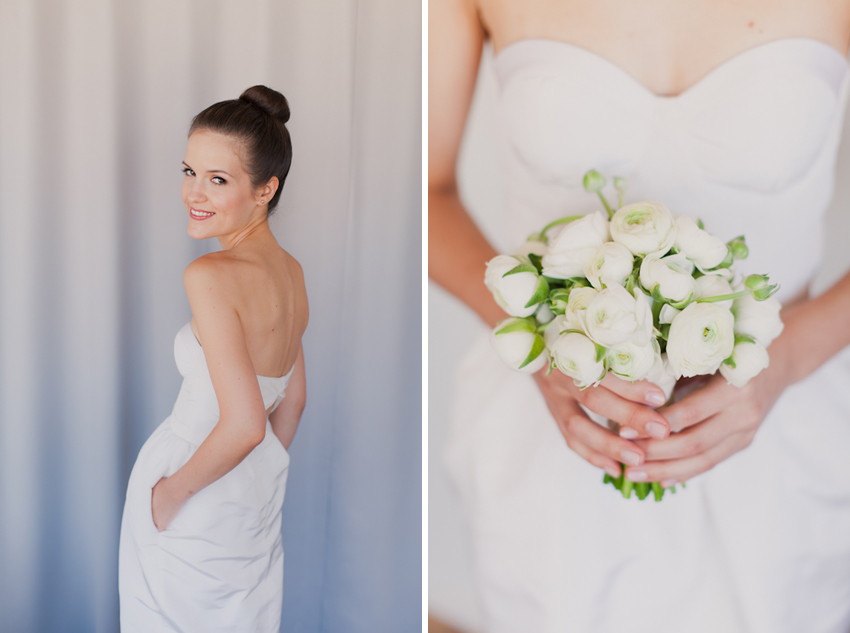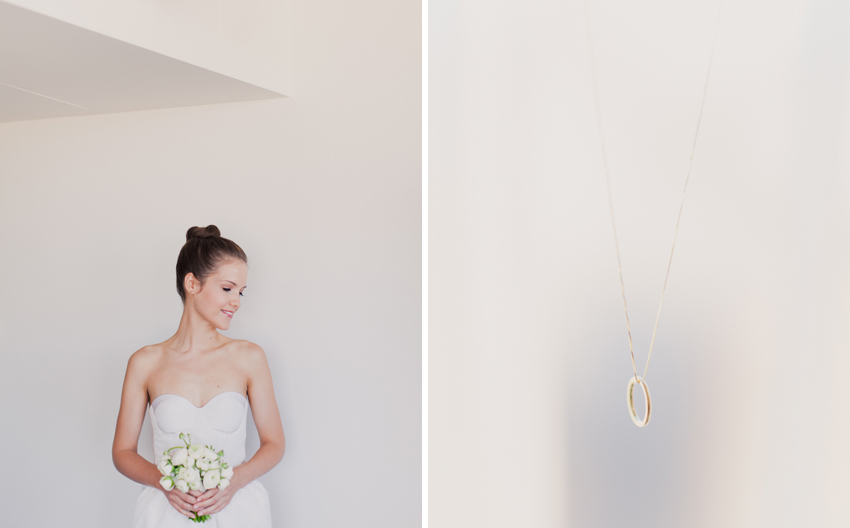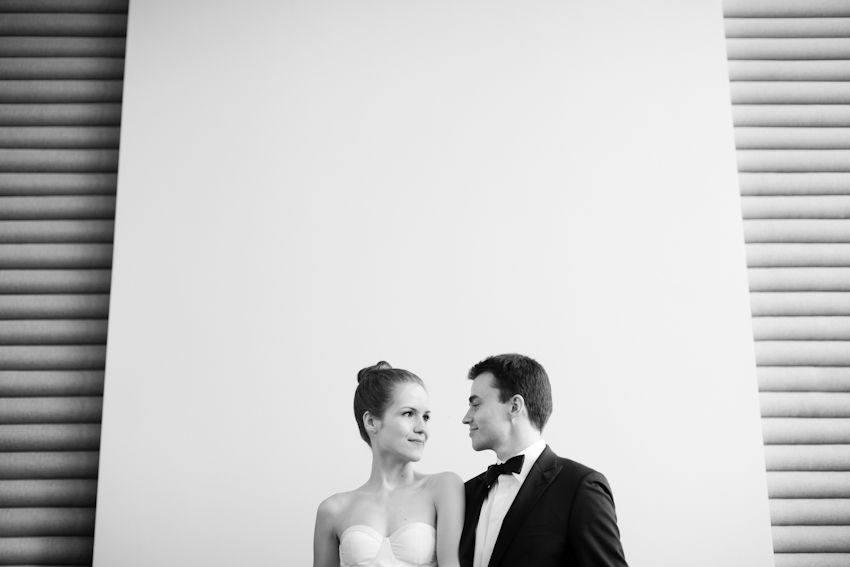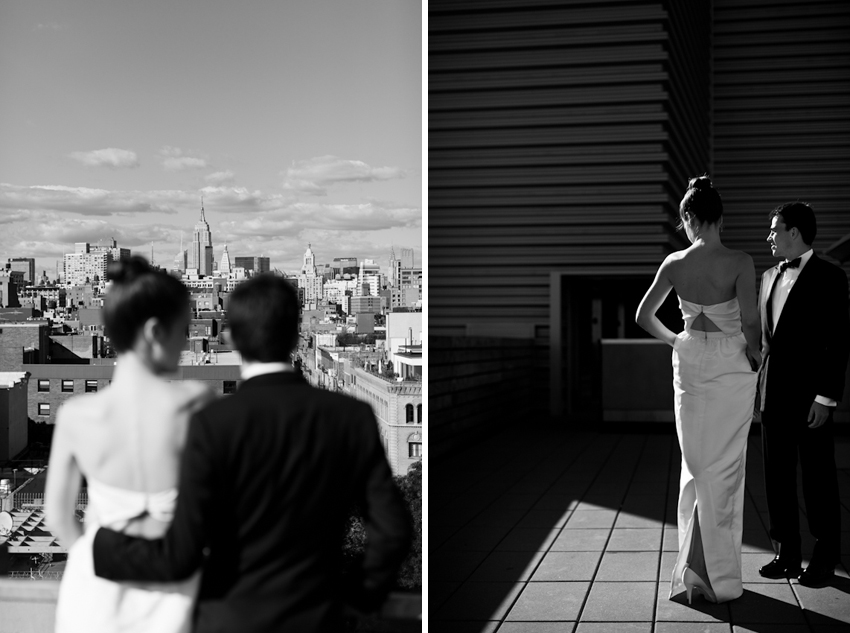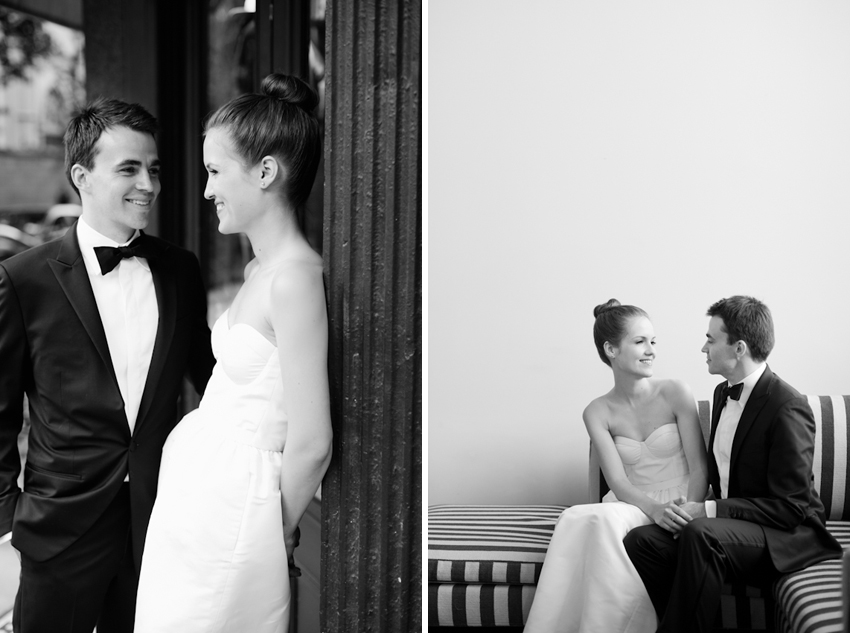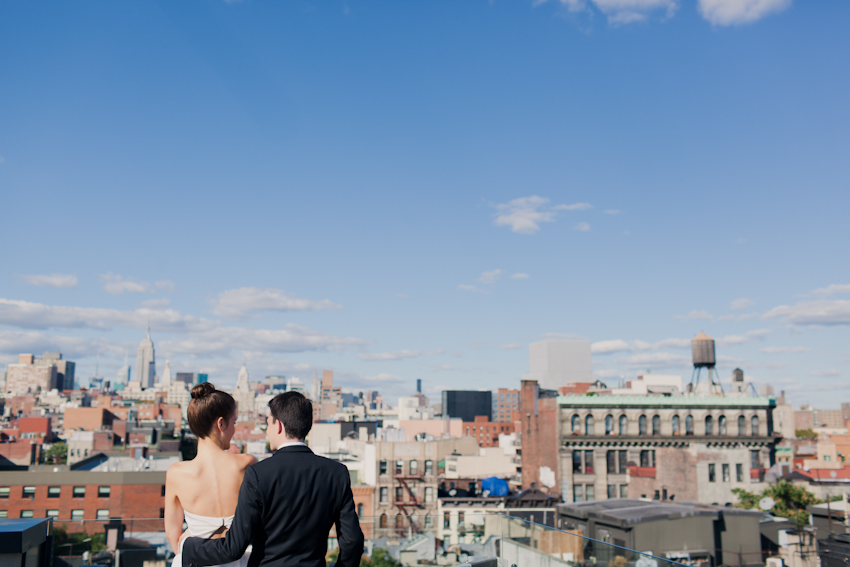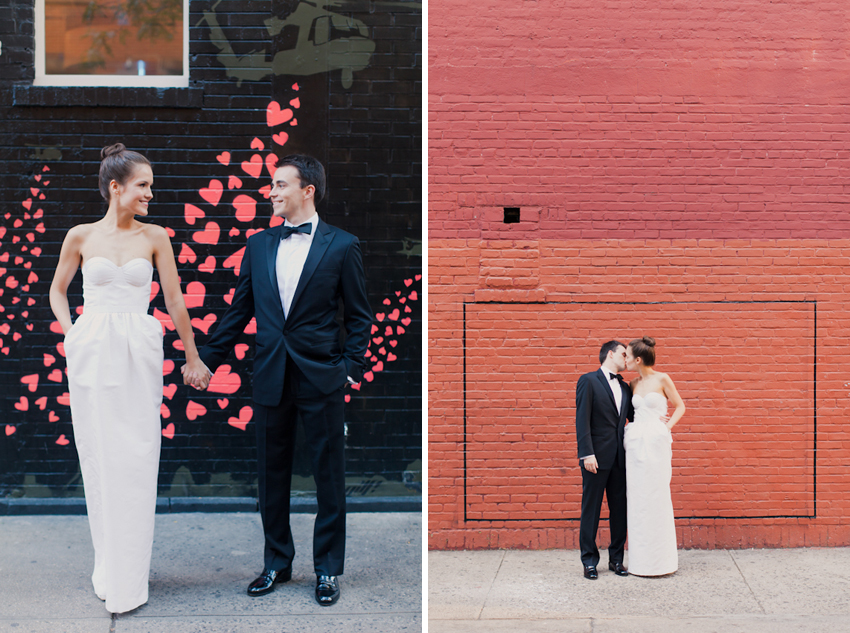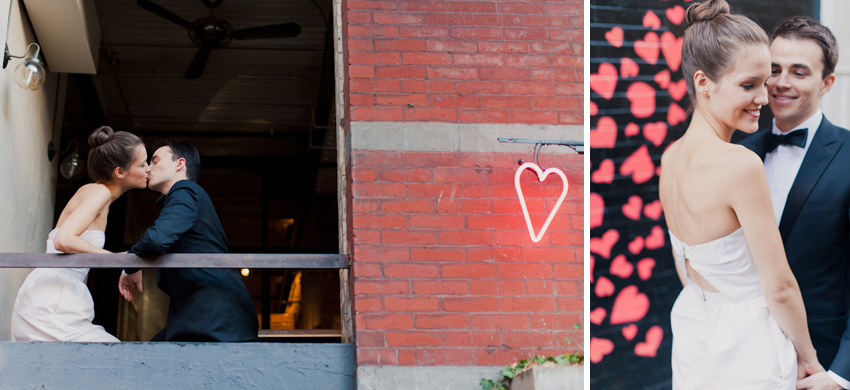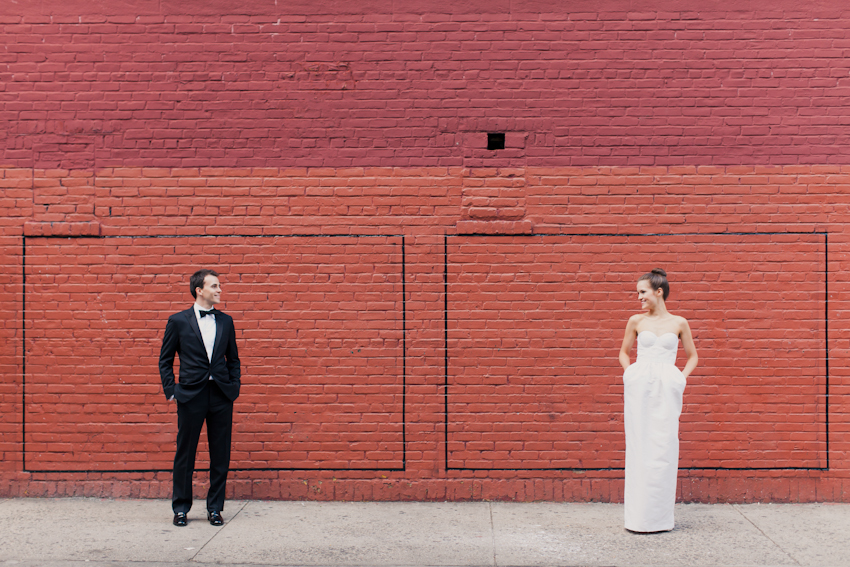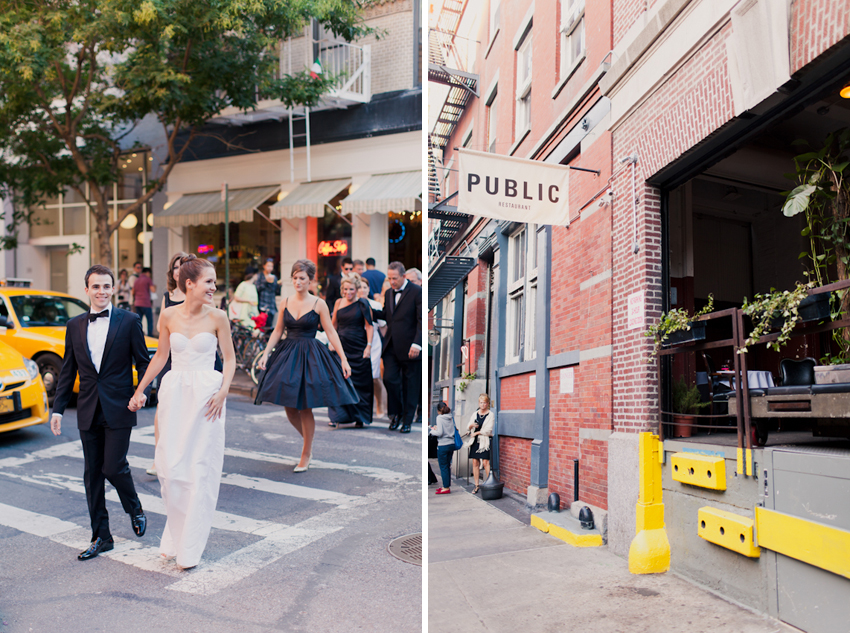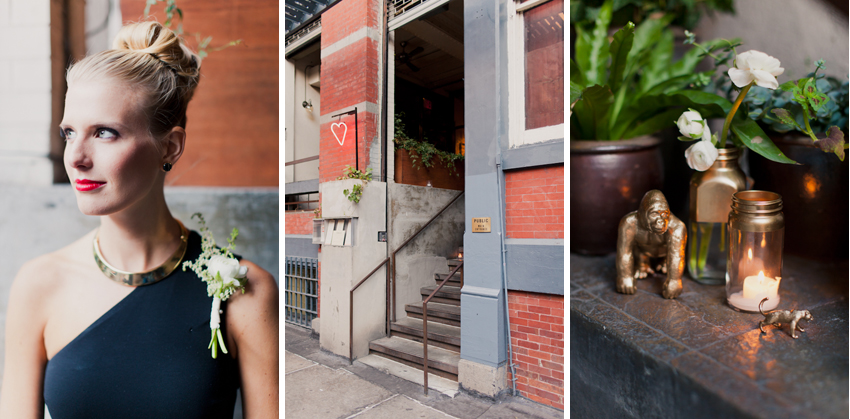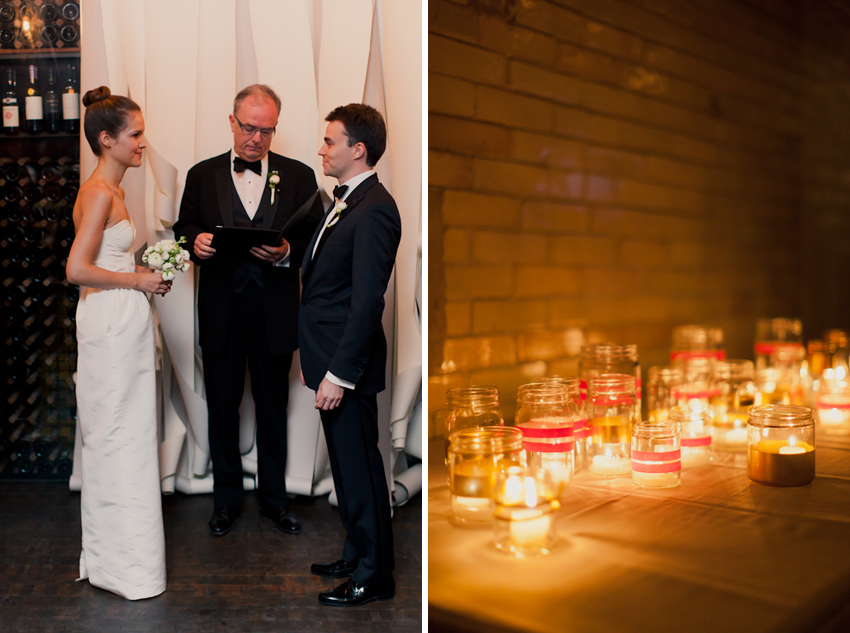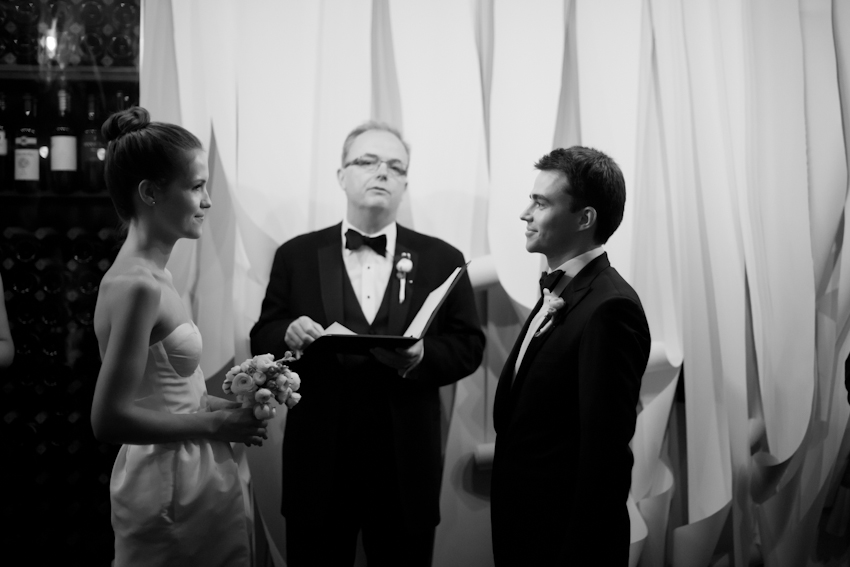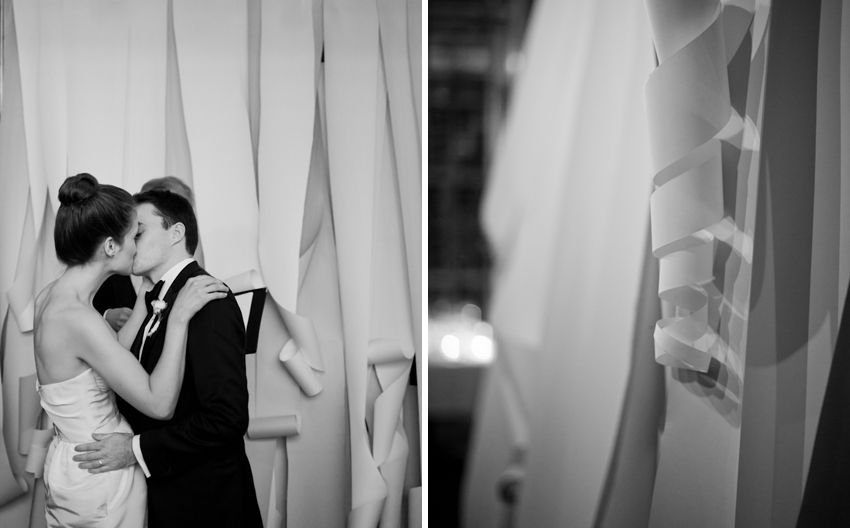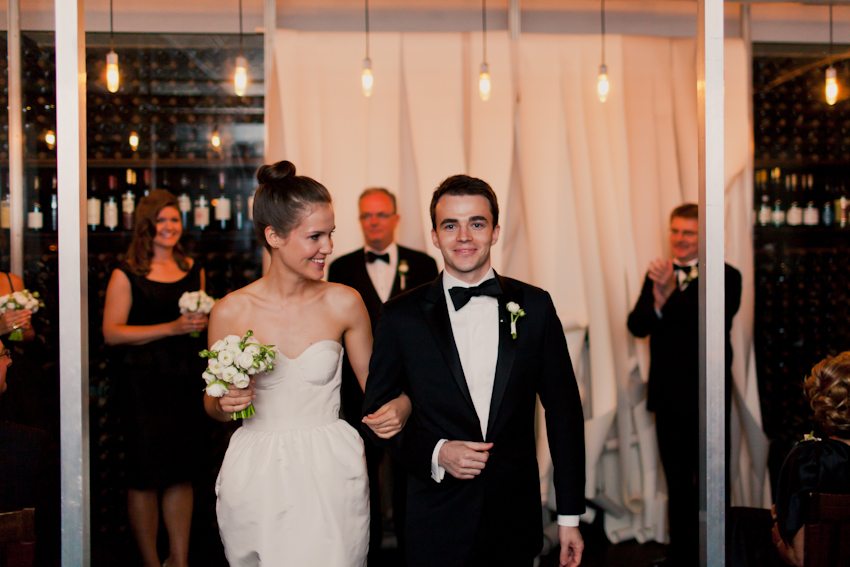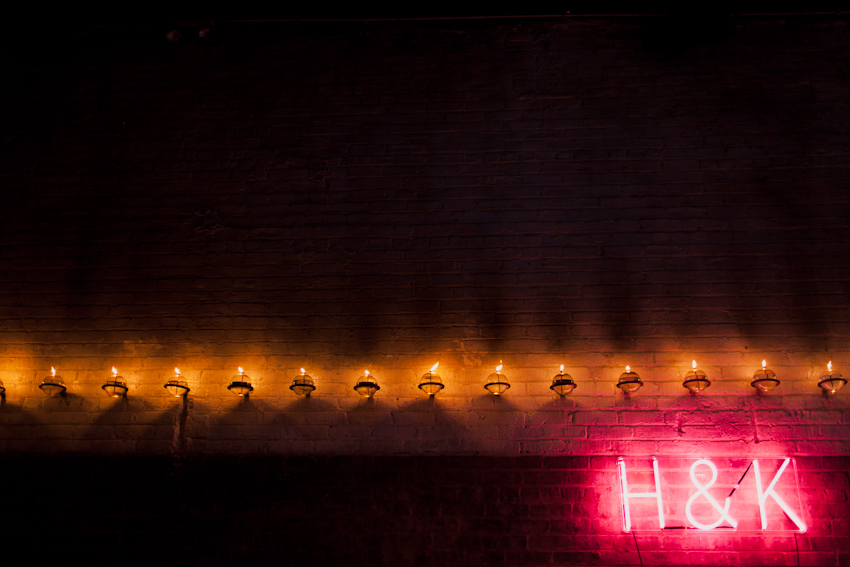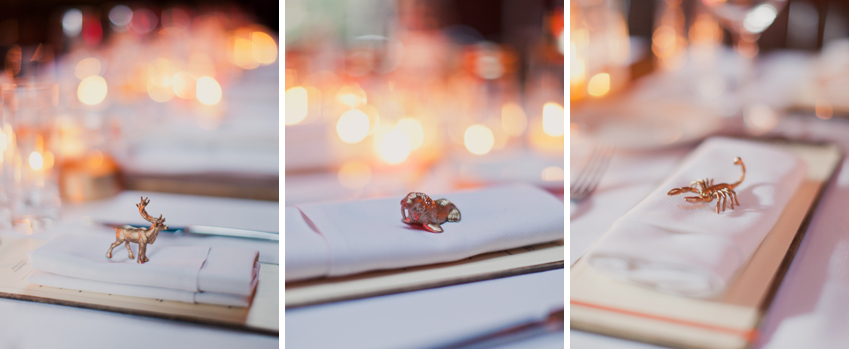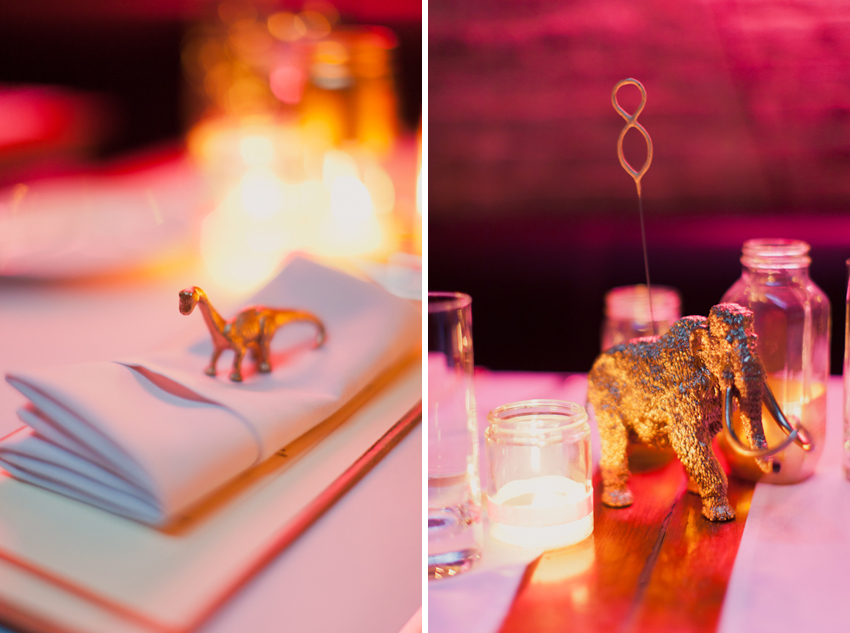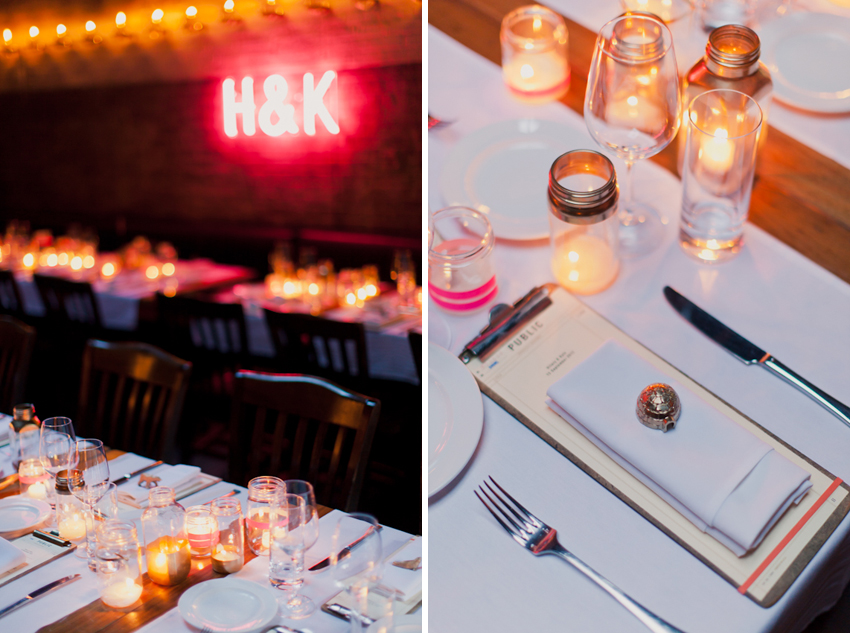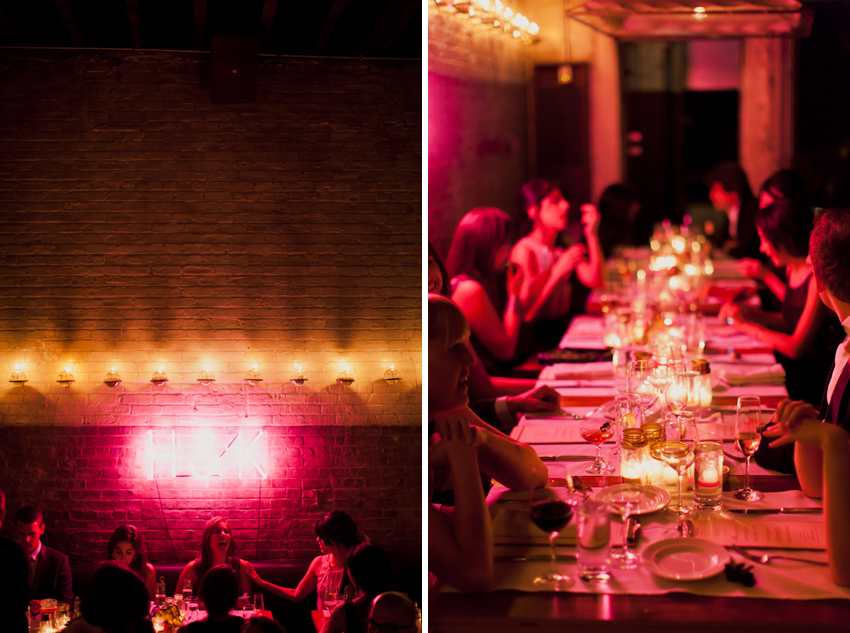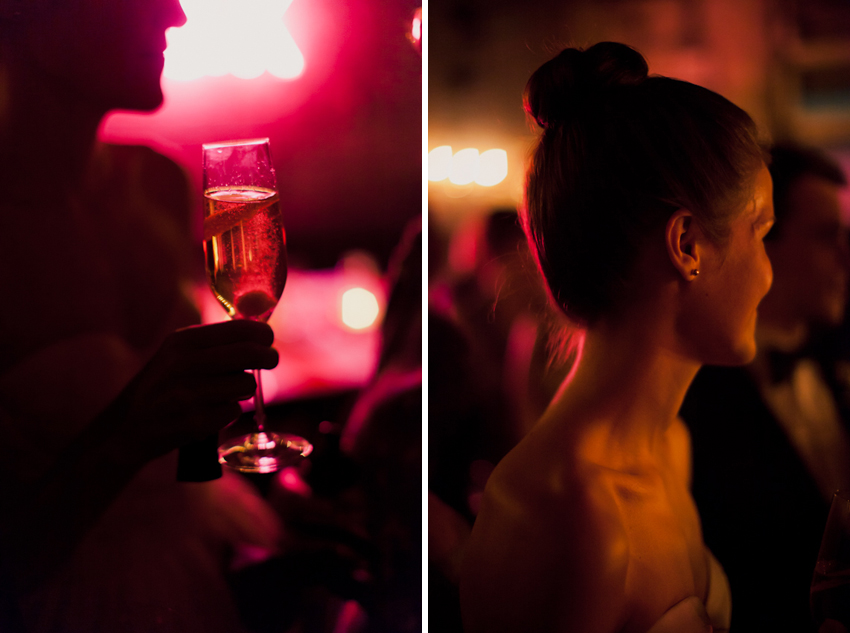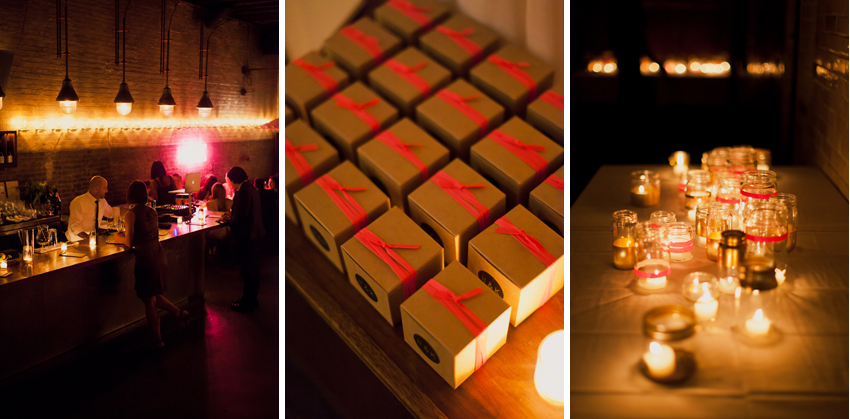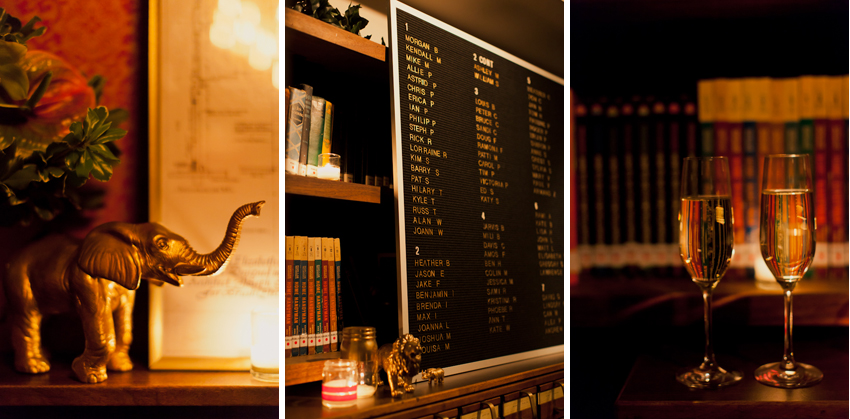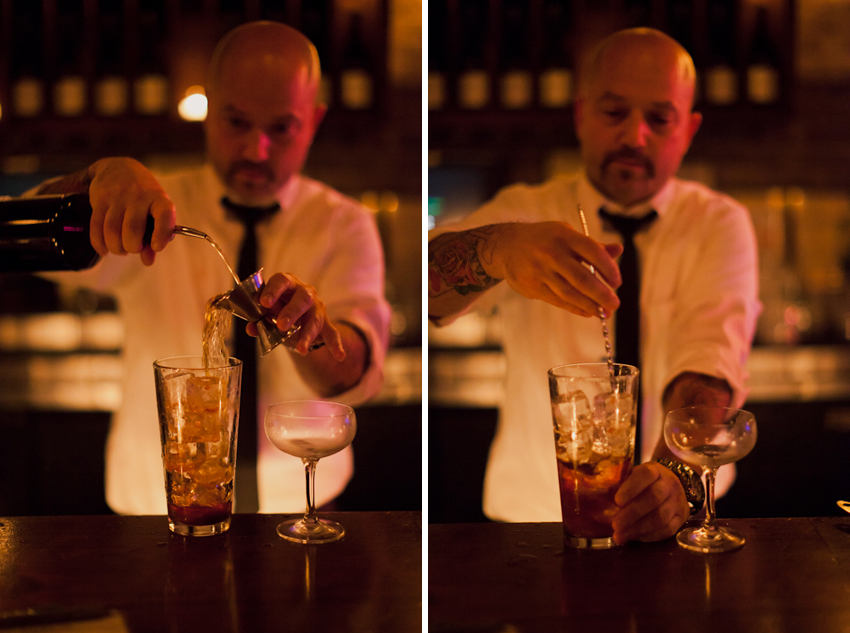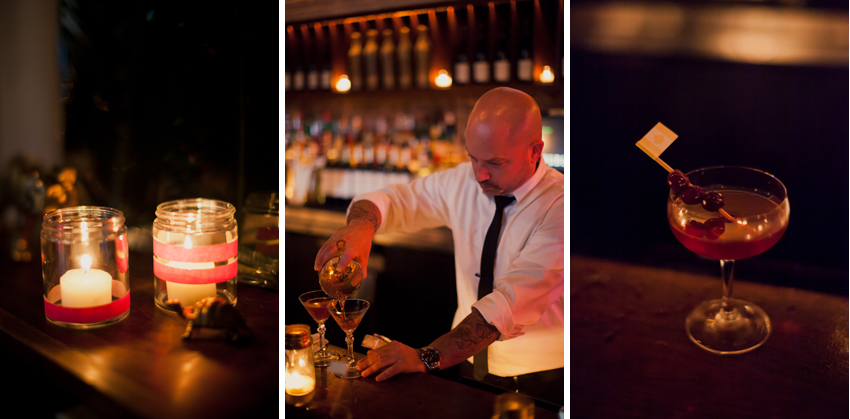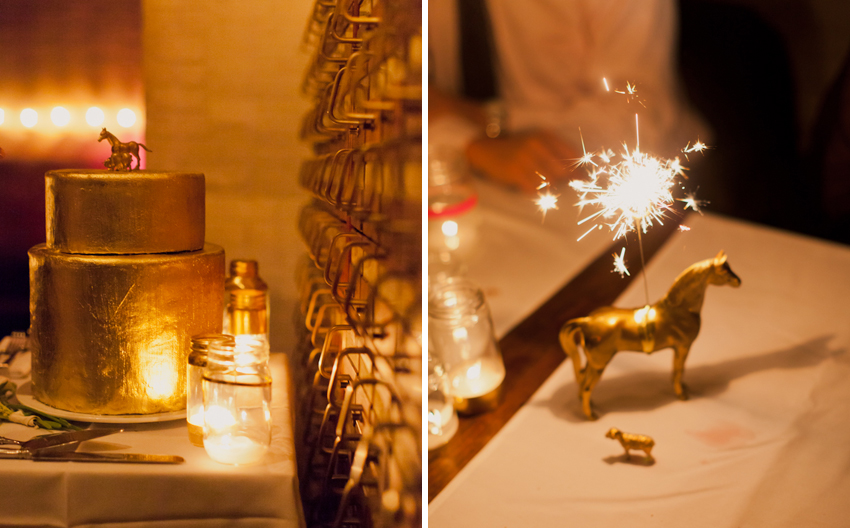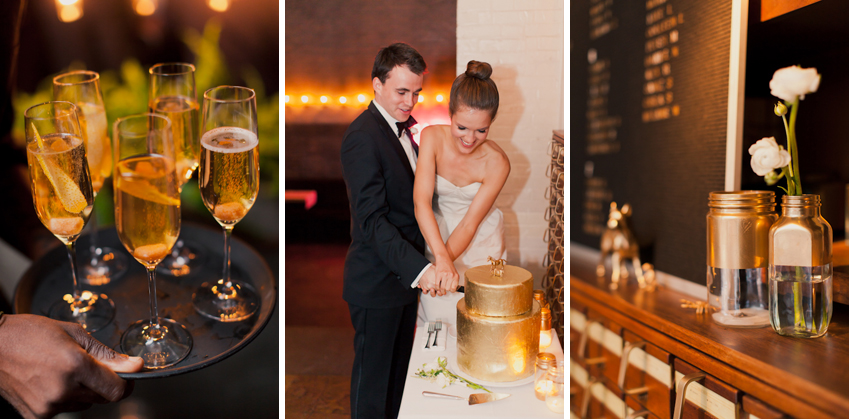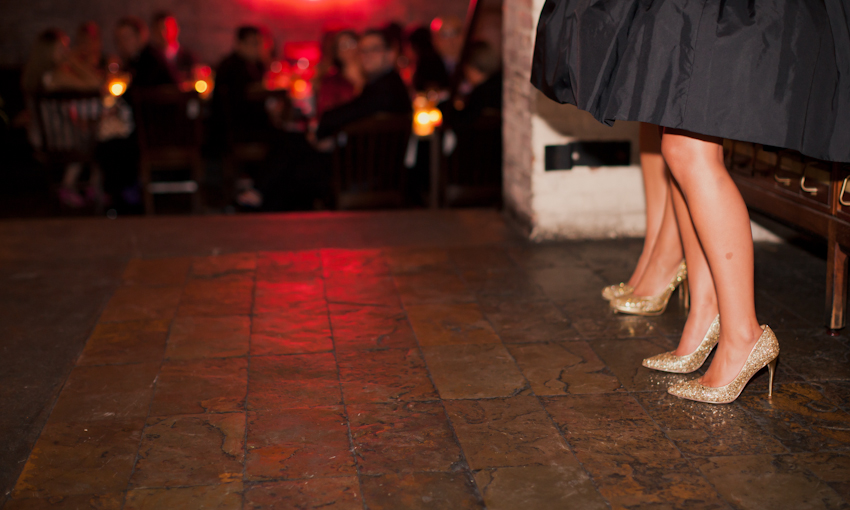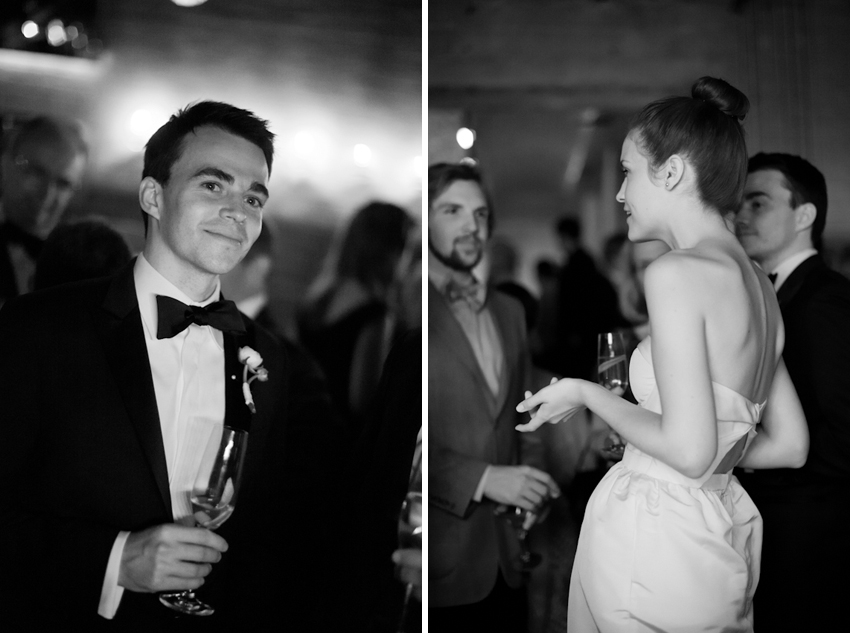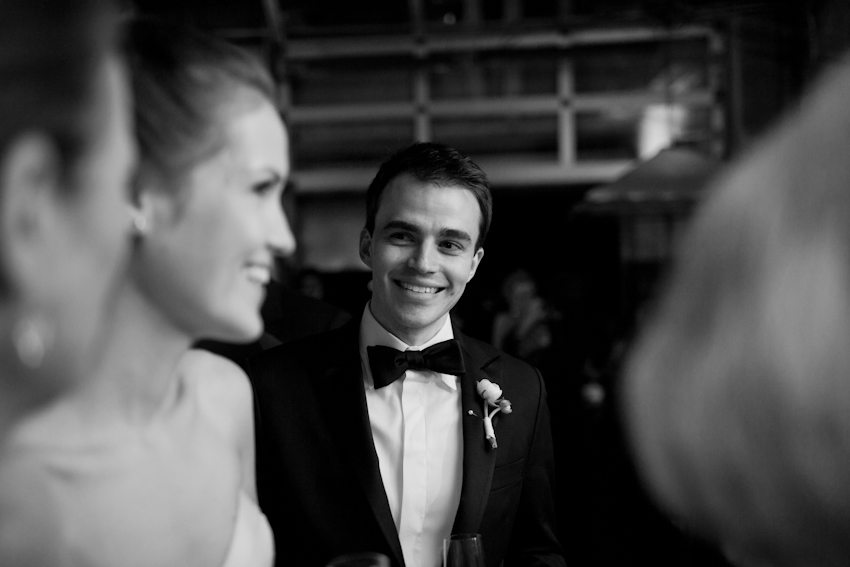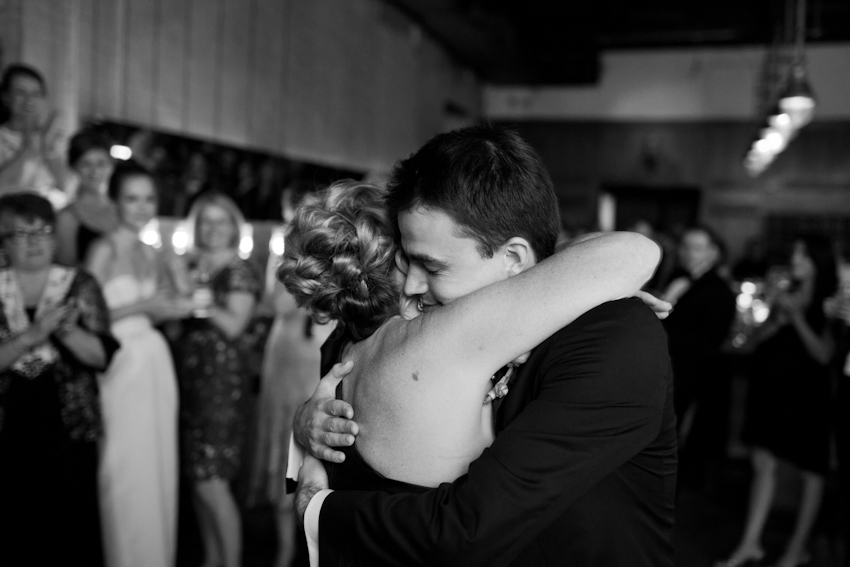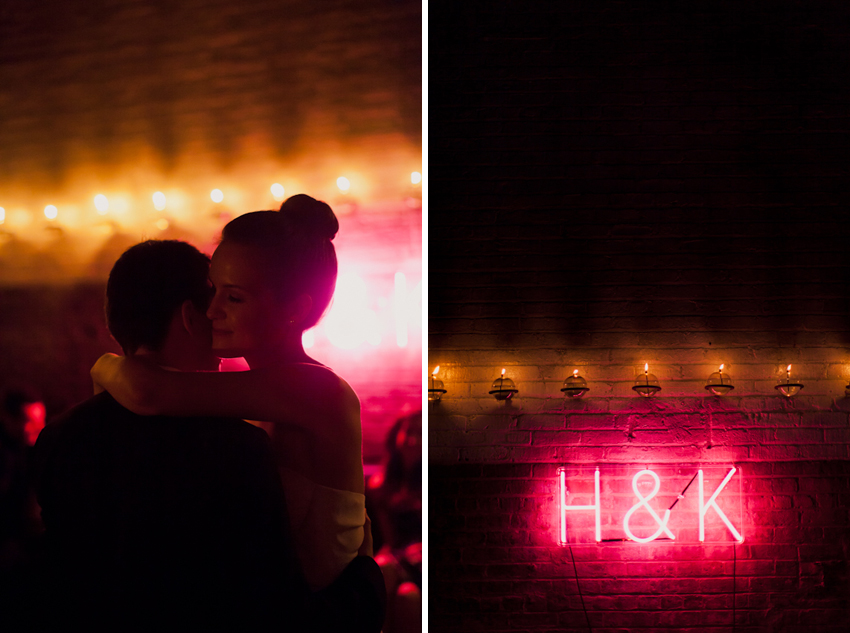 Pre-Event Venue: The Nolitan Hotel
Reception and Ceremony Venue: PUBLIC
Bride's Dress: Custom-Designed by Katie Ermilio
Bride's Shoes: Jimmy Choo
Groom's Tuxedo: Zegna
Groom's Shoes: Lanvin
Rings: Satomi Kawakita
Bridesmaid Dresses: Vintage 1950s dresses by Ceil Chapman and Sam Friedlander, found at The Cat's Meow
Bridesmaid Shoes: Ivanka Trump, Nine West
Bridesmaid Jewelry: k2o, Kelly Wearstler
Hair: Vanessa Afshari
Make-Up: Kim Do
Food and Beverage: PUBLIC
Cake: Ellen Mirsky, PUBLIC's Executive Pastry Chef
Flowers and Décor: Amy Chin
Balloons: Brooklyn Balloon Company
Invitation, Packaging, Drink Stirrers, Seating Chart, and Neon Design: Bride
Letterpress: Publicide
Favors: Champagne Jelly by Astrid Pinnington (Mother-of-the-Bride)
Neon Heart and Initials: Let There Be Neon
DJ: DJ Ceremony
If you follow me on instagram or Facebook, you perhaps saw that I was in Greece a few weeks go. Santorini is one of the most stunning location I've ever seen, and Julie + Romain could've not picked a better destination for their wedding. They gathered their closest family and friends for a beautiful celebration that felt emotional, elegant yet relaxed and fun. Felicitations Julie+Romain!
If you'd like to see more images from this trip, feel free to visit my other photography blog where I share my personal, editorial and commercial work.
A few more portraits of the newlyweds…
Wedding Planner: Santorini Glam Weddings
Cocktail location: Rocabella
Dinner location: Aghios Artemios
Bride's Dress: J-Crew
Bride's Shoes: Lanvin